Does Body Weight Have Anything To Do With Running?
Experts break down common myths about body weight and running.
Heading out the door? Read this article on the new Outside+ app available now on iOS devices for members! Download the app.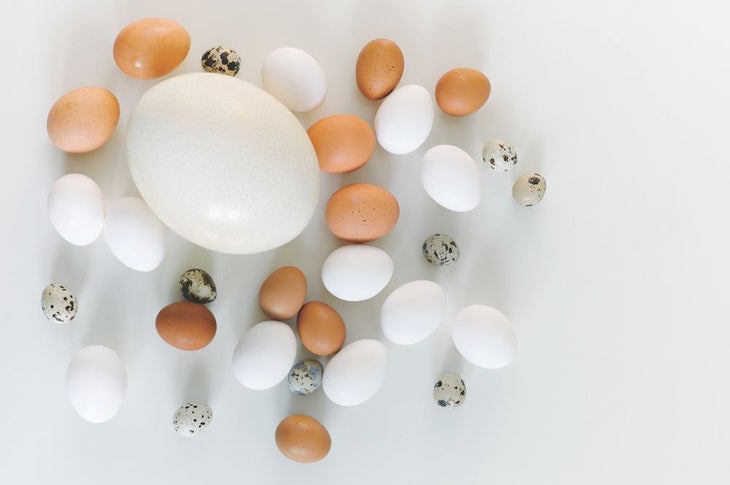 Most people associate running with a particular body type: a long, lean physique with nary a trace of body fat. When people (i.e., most of us) don't fit that type, they may assume they simply can't be a good runner. Too often we hear fallacy presented as fact: "I'm too heavy to be a runner," or "I'll be faster if I lose five more pounds."
Related: Weight Loss Fact And Fiction
But if that's the case, why do we see so many happy, healthy and fast runners of all shapes and sizes? Something about a perfect "runner's body" doesn't quite pass the sniff test. We took the most common assumptions to the experts and asked them to weigh in:
MYTH: Heavier Runners Are At Greater Risk For Injury
"There are no studies that I am aware of that indicate increased weight or body mass poses a greater risk of injury to runners," says Shane McClinton, physical therapy professor and coordinator of the Des Moines University Running and Cycling Clinic. Sure, some runners carry more mass than others, he acknowledges, but those runners also tend to be pretty strong. This can offset the injury risk.
The real culprits behind most running injuries have nothing to do with weight. McClinton says runners of all sizes up their injury risk by doing too much, too quickly: "When it comes to training parameters, a good general rule for everyone to follow is to progress running by no more than 10 percent per week, be it total weekly volume, intensity or terrain."
MYTH: Running Shoes Aren't Made For Larger Athletes
"A typical runner lands with 1.5 to 3 times her body weight, putting a lot of pressure on joints and ligaments," explains Jens Jakob Andersen, running shoe expert and founder of shoewear site RunRepeat. "If you are an average American female weighing 166 pounds, this means 250 to 500 pounds of pressure for each stride. But if your weight is 200 pounds, you'll land with 300 to 600 pounds per stride, which some running shoes are not built to absorb." But that doesn't mean all is lost at the shoe store! Andersen advises heavier runners simply seek out running shoes with a thicker midsole. His recommendations:
ASICS Gel Nimbus 19
Nike Air Max Tailwind 8
New Balance 990 v4
Brooks Adrenaline GTS 17
MYTH: Lighter Is Faster
You've probably heard that for every pound you lose, you'll drop two seconds per mile from your overall speed. Is that true? Yes and no. For a period of time, lighter may equal faster, but eventually you hit a point of diminishing returns.
When you are too lean, you may actually become slower due to a reduction in muscle mass, says Anna Turner, a sports dietitian with St. Vincent Sports Performance in Carmel, Ind. If your pursuit of a lower weight involves dieting or calorie restriction, you won't have enough fuel to power your muscles through training. Instead, you'll feel exhausted, irritable and not at all speedy.
FACT: A Missed Period Can Mean You're Losing Too Much Weight
"The most worrisome misconception that I hear from and about female runners is that it is okay to not menstruate," says Turner. "Many active females grow up hearing that because they are an active athlete, it's okay to skip their cycle. They may even be hearing this information from trusted adults in their life."
But amenorrhea may actually be a sign a body is underweight—and at higher risk for health complications. "When a runner goes without a menstrual cycle, that athlete may eventually end up with low bone density and will find themselves wearing a boot often because of the reoccurring stress fractures," warns Turner.
MYTH: There's An "Ideal" Body Weight For Runners
All our experts agree the notion of one "perfect" runner's body is bunk. In reality, every body is perfect for running! McClinton, who works with runners of all shapes and sizes, encourages athletes to focus on how they feel, not how they look.
Turner says, "The range for your body can be based on multiple factors, like weight, body-fat percentage and energy balance. The goal is to find where you are running your fastest and strongest, with an energy balance that allows your body to function as it should."
Related:
3 Bodyweight Workout Routines For Runners
Can You Run To Lose Weight While Also Training For A Race?