10 Benefits Of Following A Plant-Based Diet
Research is now confirming that a whole foods, plant-based diet gives your body the fuel it needs, without any negative side effects.
Heading out the door? Read this article on the new Outside+ app available now on iOS devices for members! Download the app.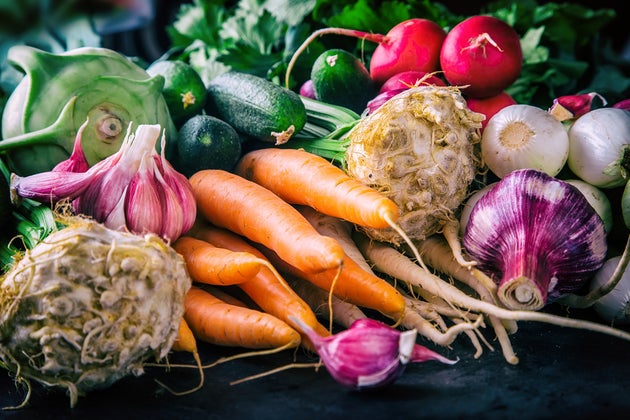 Regardless of what dietary path you follow, we can all agree that consuming more whole, plant-based foods means you are getting more nutrients, antioxidants and fiber—and that, of course, has benefits for your health. A plant-based diet emphasizes the quality of the food you eat rather than just the omission of animal products. Let's look a little deeper though, as to why a plant-based diet is a good choice.
Research shows that people who eat plant-based diets have a lower body weight, reduced risk of chronic diseases, better nutrient intake, reduced risk of food-borne illnesses, lower exposure to dietary contaminants, and very often, better management of chronic health conditions.
The physicians at Kaiser Permanente are now recommending plant-based diets to their patients. In their patient booklet, they state the following as benefits:
Lower cholesterol, blood pressure and blood sugar
Reversal or prevention of heart disease
Healthier weight
Lower risk of cancer and diabetes
May slow progression of certain types of cancer
Improved symptoms of rheumatoid arthritis
Fewer medications
Lower food costs
Good for the environment
The quality of the food that we eat directly affects how well we feel. The food that you eat can make you feel energized and healthy, or it can make you feel fatigued, unhealthy and overweight. A whole foods, plant-based diet gives your body the fuel it needs, without any negative side effects.
When eating a well balanced, plant-based diet you can easily meet your dietary needs of protein, vitamins/minerals and fiber that are essential to good health. In short, the high-nutrient intake of a plant-based diet can help keep you lean and healthy for the long term.