6 Stages Of Runger Every Runner Has Experienced
Runger is the best word to describe the intense hunger that comes during long-distance training. If any of these describe you, you have it.
Heading out the door? Read this article on the new Outside+ app available now on iOS devices for members! Download the app.
RUNGER. It's a real thing. I don't know if it's in Webster's Dictionary but I'm too hungry to stop and find out.
Runger is the combination of long distance running and hunger colliding to create the biggest hole in your stomach that must be filled immediately. It's an extra-intense, crazy I need food now or I'm not responsible for my words or actions kind of hunger. It happens to the best of us runners. And it's very, very real.
The first step is admitting you have a problem. The next step is getting some food. The final step is getting more food (and so on). Dealing with runger can be hard so it's important to identify the stages of runger so you can deal with it appropriately. Let's walk through the stages of runger so you can identify where you're at.
1. Denial.
When training for a long-distance race it's hard to believe how hungry you can get. You might try to dismiss it as a one time thing or thirst or something else that helps you justify eating a large pizza as a light pre-dinner snack—but you are just in denial.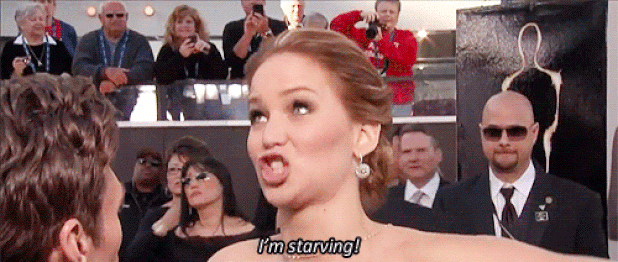 If you deny you are having a runger situation you're going to regret it later (when you're at the supermarket and rip open a bag of Doritos in the checkout line and just go at it).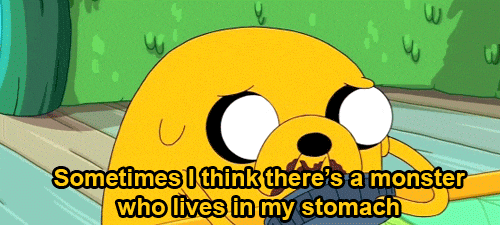 2. Anger.
No, you're not angry that you're hungry; you're angry about anything and everything that stands in the way of you and FOOD. All etiquette rules fly out the window.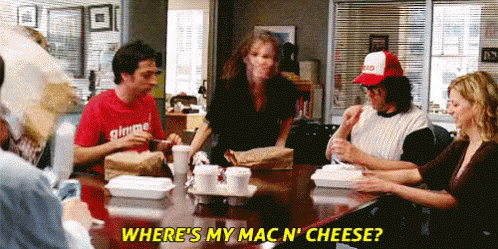 There's no sharing, waiting for everyone to get their food, offering a taste to anyone else. NO.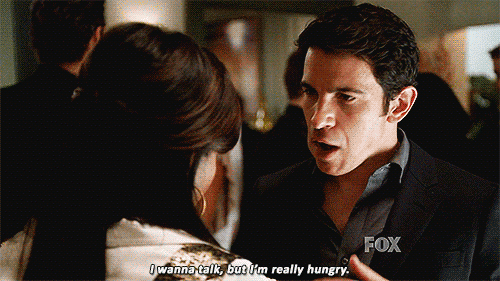 This is your food and no one better stand in the way of it.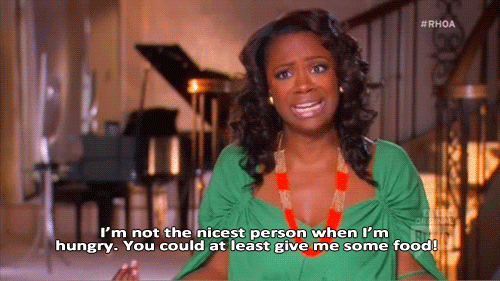 3. Bargaining.
Hey, if you're willing to run over 10 miles in one shot you're probably going to be willing to trade your little brother for a sandwich.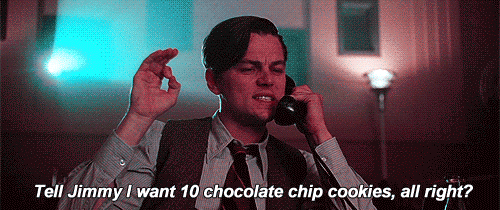 Desperate times call for desperate measures and you might find yourself bargaining with your friends to go to the All-You-Can-Eat-Waffle-Buffet with you in exchange for basically anything they want.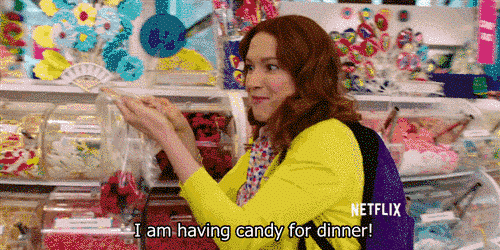 4. Depression.
Being super intensely hungry can do weird things to your mind. If you find yourself crying over a pizza commercial because it's been 19 hours since you had some delicious cheesy goodness—you might need a snack.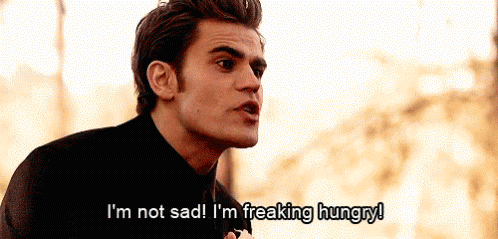 Keep it together because it's hard to make a homemade ice cream sundae when there are tears in your eyes.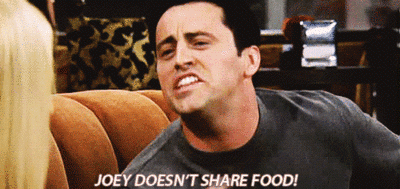 5. Isolation.
Sometimes runger can lead you to eat so much that people around you will gawk. This is a little embarrassing so you might find yourself staying home alone.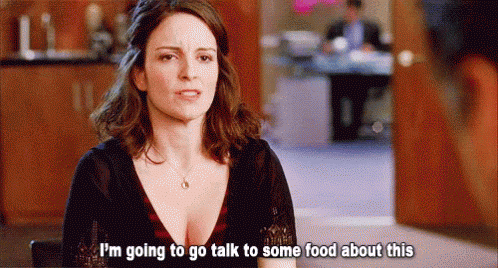 Sure it sounds a little sad and lonely but there is a bright side—you won't have to share your Chinese take-out with anyone (even though the place sent your order with 4 sets of chopsticks and fortune cookies assuming it was for a whole family).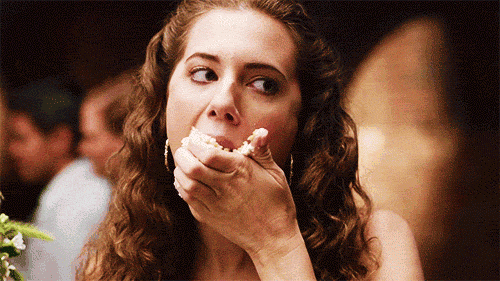 Plus there's the added bonus that no one will see that just as your running pace has gotten speedy—so has your eating pace.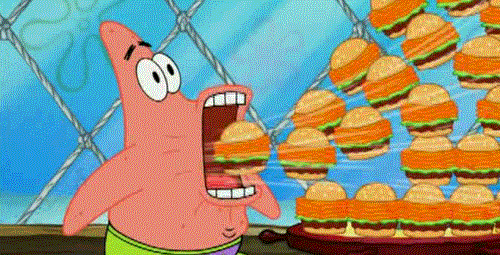 6. Acceptance.
When you finally see runger as your new superpower you'll be at peace. You can proudly let people know you are Super Eater—able to eat massive amounts in one sitting—no fries left behind!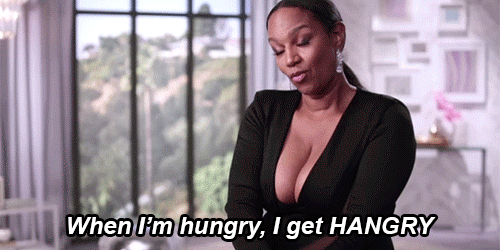 Once you accept your runger you can focus on adjusting your budget to afford all those extra snacks. And you'll live happily ever after riding off into the sunset with Pies Charming.