5 Common Marathon Mistakes And How To Avoid Them
These 5 downfalls of marathoners are completely avoidable!
Heading out the door? Read this article on the new Outside+ app available now on iOS devices for members! Download the app.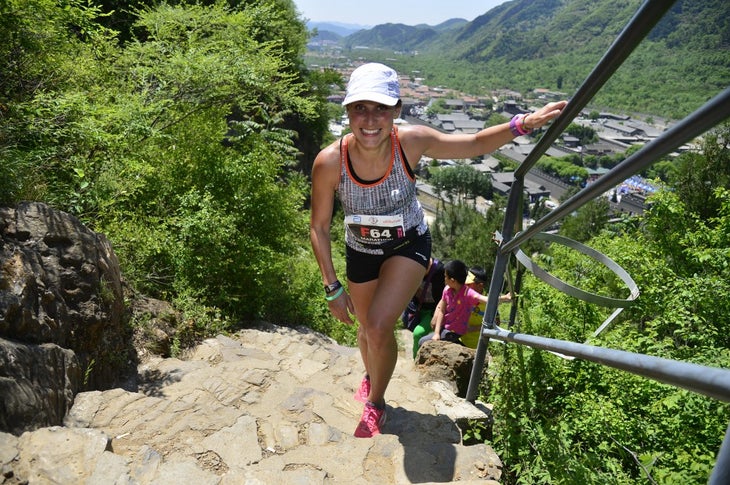 Over the course of 30 marathons, I've made a lot of mistakes. Even now I'm learning new things about my body, my training and how to fuel better for a more pleasant 26.2 miles. Here are 5 common mistakes that are easily avoidable.
5 Common Marathon Mistakes 
Thinking that you need to eat an entire box of donuts the day before the race because it's carb loading right?! Over-carbsumption—no it is not a real word—but YES it is a real thing. You do not need to stuff your face with carbs in the week leading up to a marathon. Most marathons are in the business of making money. That pasta dinner you can attend the night before the marathon is a way for them to do just that.
You may want to slightly increase your intake of healthy carbs, but eating donuts and pancakes for breakfast and pizza for dinner every night leading up to the marathon does not count as carbo loading. There are a variety of reasons why this is not a good idea but two stand out for me. The first is you are also drinking more water than normal. Excess carbs plus lots of water lead to bloating and feeling sluggish on race day. Fueling your body with "junk" carbs all week is not going to give you the fuel you need. Another thing to consider is whether or not the specific carbohydrate you are eating is something that your stomach has tolerated well in the past. You want your body working like an efficient machine come race day.
Starting out too fast. You can't make your race in the first mile, but you certainly can break it. If you start out too fast, hitting the wall is going to be a very certain reality. If you start out at a conservative pace and use your first miles as a warm up, the wall is not inevitable. Many elite runners can run even splits over the course of 26.2 miles. This is less likely to be true for the average marathoner. However you will almost never find an elite whose first mile was their fastest mile. Start slow but finish fast.
Related: 5 Mental Tips To Run Your Best Marathon
Not fueling soon enough. Think about fueling the same way you think about hydrating. Once you are starting to feel thirsty, you are already on your way to dehydration. Be proactive!
In my earlier years of running marathons, I would wait until after the 10-mile mark, or sometimes the half marathon mark, to start taking gels. Then I would eat way too many between that point and the finish line. By the end of the race I felt terrible and my stomach looked like I was three months pregnant. Now I start fueling around the 5-mile mark. I don't feel like I need anything at that point, but that's exactly why I take it. I want to be ahead of the game, instead of attempting to play catch up when my body is already hitting the wall. Let me repeat this again—the wall is not inevitable . You can run a marathon and NOT hit it.
Over fueling when you are hitting the wall. It's mile 22 of a marathon and you find yourself unable to do more than a shuffle. Your first thought is maybe I didn't eat enough? Maybe I didn't drink enough? So you start doing both. You hear sloshing going on in your stomach but ignore it while you stop at every fuel station until the end of the marathon, downing anything they give you. If you hear your stomach sloshing, you are likely past the point of another gel helping you. Focus on remaining calm and taking it one step at a time. It may be a painful four miles but if you have trained properly for a marathon, you can run/walk or mostly walk 4 miles to the finish line. It might not be pretty but you will get there. Don't continue to over hydrate and risk hyponatremia.
Related: 5 Tips To Make Running Feel Easier
Not wearing sunscreen during the race. It's easy to overlook this important detail before a marathon, but putting on sunscreen before the starting gun will help you in more ways than one. No one wants to wake up the day after a marathon in pain from a killer sunburn. However I would argue that the most important reason to wear sunscreen is because forgetting it on race day can have a negative affect in your performance.
My first marathon took me 4 hours and 20 minutes to complete. 4+ hours of being outside in the sun with only sporadic moments of shade. By the middle of the race, I had already started to notice that my skin was redder. My body was increasing the blood flow to my skin to help repair the damage. There are plenty of things that you need your body to do on race day. Don't ask it to do things that it doesn't need to do, like repair damaged skin.