4 Nutrition Trends We Will See In 2016
This year it's all about switching it up.
Heading out the door? Read this article on the new Outside+ app available now on iOS devices for members! Download the app.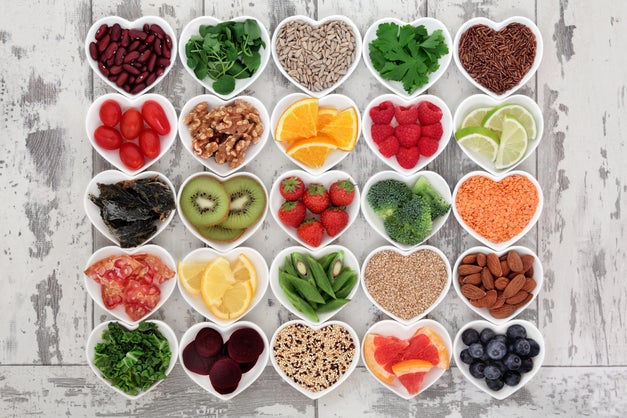 Republished with permission from ACE Fitness
As registered dietitians, one of our favorite things about the end of the year is getting to see the forecast of nutrition trends for the next year. We've witnessed so many trends come and go and we get a kick out of telling our clients which ones we think will stick around—as well as which ones we hope will stay. So hot off the prediction presses, here is our 2016 trend forecast featuring those nutrition trends that we think should hang around until 2017 and beyond.
If you haven't heard by now, it seems much of our health starts in our gut—and our digestive tracts play an important part in keeping us healthy. Mounting evidence stacks in favor of probiotics, the good-for-you bacteria that keep our gastrointestinal (GI) system functioning in tip-top shape. Probiotics help to increase the ratio of good-to-bad bacteria in your digestive tract, assist in digesting food and protect against harmful bacteria and toxins. In turn, a healthy GI tract helps to keep the brain, immune system, behavior, mood, appetite and metabolism healthy and in good working order. In the past, to get probiotics, you'd have to eat yogurt, kefir, tempeh or fermented foods. If you're not a fan of these foods, you can still get probiotics because foods with probiotics will be turning up everywhere. You'll be able to improve the health of your digestive tract by getting your dose of probiotics in products like smoothies, powdered fiber packets and flavored waters.
2. Keep Your Finger On These Pulses.
The United Nations has officially named 2016 the International Year of the Pulse (quinoa earned the title in 2013). In case pulses aren't yet on your radar, they are composed of dry peas, lentils and chickpeas—nutrient powerhouses that pack a hearty fiber- and protein-rich punch. Pulses are also versatile and sustainable. They can be used to create anything from smoothie bowls and falafel patties to spring rolls, salad, soups and cupcakes. Here are a few recipes with pulses to try:
Spaghetti Squash with Red Lentil Pumpkin Sauce
Tomato Cucumber Avocado Chickpea Salad
One-Pot Black Bean and Quinoa Chili with Avocado
3. GMOs: A Must Go.
GMOs (genetically modified organisms) are getting slammed by both consumers and consumer watchdog agencies, largely because animal studies have suggested that GMOs damage the immune system, liver and kidneys (others argue that more studies are needed to determine long-term risks). Regardless, the demand for non-GMO foods has had manufacturers scrambling to develop non-GMO products, as most corn and soy these days contain GMOs, and corn and soy are found in everything from candy and cereal to veggie burgers and energy bars. You'll continue to see more GMO-free labels on foods, as well as GMO-free restaurants popping up everywhere.
4. A Sea Of Seeds.
Although they've never been completely overlooked, seeds are about to experience their time in the limelight. These wholesome little guys are popping up everywhere—and in everything. The popularity of hempseeds and chia seeds continues to explode, and pumpkin and sunflower seeds are making a strong comeback—no longer just for pro-baseball players, they've gone mainstream. And for good reason—these seeds are rich in fiber, protein, heart-healthy fat and phytonutrients, and many of them are a good source of omegas as well. So be on the lookout for these hot little numbers in beverages, bars, cereals and more.