3 New Chews You Have To Try
These chews won our Fuel Up Awards for the best of the best.
Heading out the door? Read this article on the new Outside+ app available now on iOS devices for members! Download the app.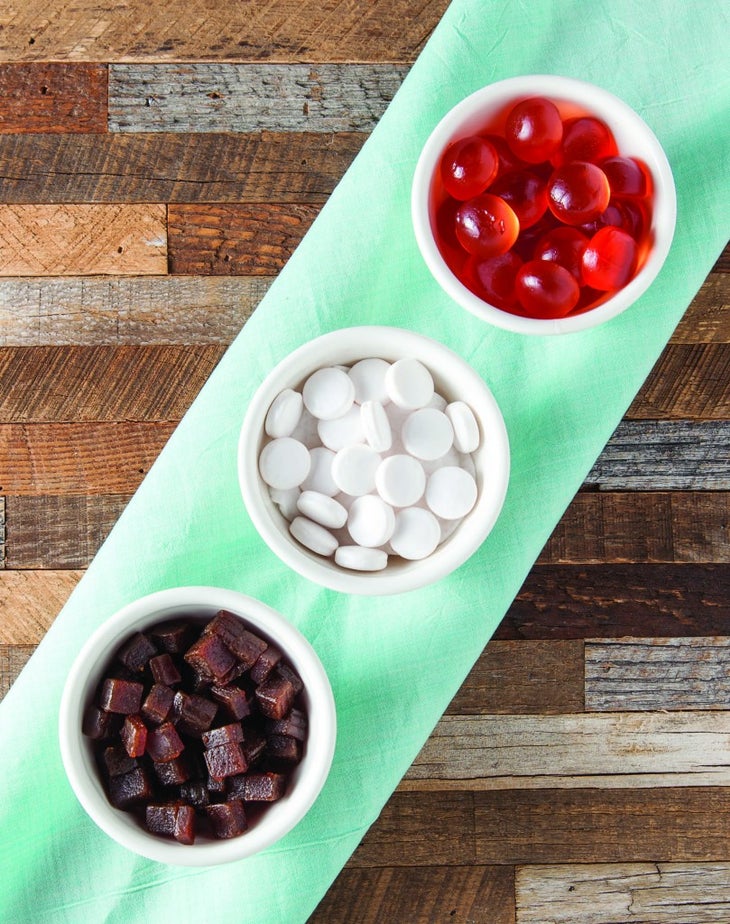 Baobest Bao Bites Peach Mango
Why we love them…We remembered baobab trees from The Little Prince, but we didn't realize they produce a super fruit with electrolytes, antioxidants and six times the vitamin C of oranges.
What they taste like…These bitty squares have a peach-mango flavor with a little extra zing of sweetness, and they are easy on the stomach.
When to eat them…To keep these from potentially turning to mush in the summer heat, we stored them in the fridge before taking a 120-calorie packet on a run for some insta-fuel.
Related: Best Mid-Run Fuel For Your Budget
Honey Stinger Grapefruit Organic Energy Chews
Why we love them…Sometimes a new flavor is reason enough to love a product that's always been good to you. If you haven't tried this brand, the honey base is a tummy pleaser.
What they taste like…Like grapefruit juice but without all that citric acid.
When to eat them…Either grab a handful at once (a packet is 160 calories) or spread out your intake of these chews during your long runs and races.
Related: We're Obsessed With These Fuels
Run Performance Gum Mint
Why we love it…Innovation makes this gum a winner, but it's also a fantastic caffeine-delivery system if traditional methods (coffee, tea) cause you to head to the portapotty mid-run.
What it tastes like…It's minty, but you don't need to chew it very long (and you may not want to) to reap the caffeine benefits.
When to eat it…Caffeine is a legal performance-enhancer, so take this right before or at the beginning of your run.