10 Ways To Live Healthy On A Budget
A few ways to exercise and eat healthy without breaking the bank.
Heading out the door? Read this article on the new Outside+ app available now on iOS devices for members! Download the app.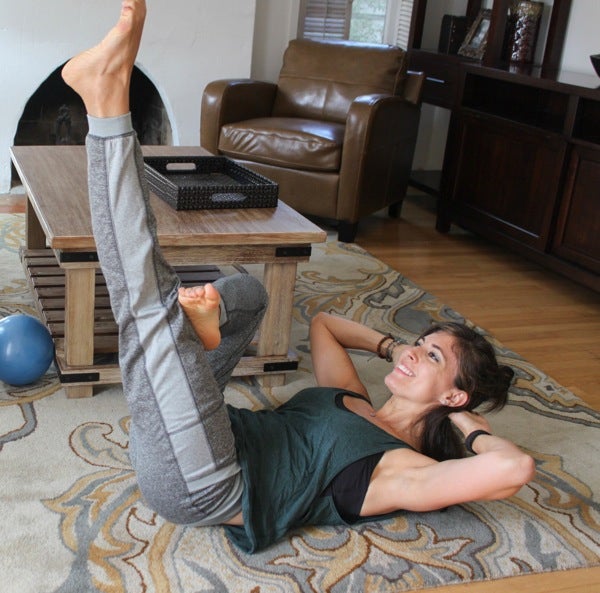 *Courtesy of The Fitnessista
A common request from readers have been about healthy living on a budget. Let's be real—athletic apparel, organic and whole foods, and fitness classes/gym memberships can be a little pricey.
Here are some of my tips to get in the things you love, and live a balanced and energized life without breaking the bank:
1) Some of the best things are free. No matter how much you decide to spend in a way that works for your family, you can get in an awesome workout or meditation session for free.
Here are some of my favorites:
A walk, hike, run, or bodyweight workout.
A meditation session. (iTunes has quite a few meditation podcasts)
Yoga at home or through a podcast.
Barre, Zumba, bootcamp, core work or strength videos at home. (Yay, YouTube!)
2) Find your food and fitness values and prioritize from there. For me, certain things are worth spending extra, while other things aren't as important. Write down a list of the significant factors of your fitness journey and rank them in priority. This will help you narrow things down!
3) Stick to a meal plan or at least avoid going to the grocery store hungry. In terms of meal planning, we eat the same staples for lunches and breakfasts, but I plan out snacks and dinners. It has helped immensely. Before, we would grab random things that looked good. At dinner time, it felt like we had a fridge of food that we weren't sure how to combine into a full meal. Now, we buy the ingredients for what we need, which results in less waste and a variety of healthy meals to choose from.
Related: The Art Of Moderation
4) Lurk sales and discount sites for fitness apparel. If there's something you've been wanting, do some Google research to see if you can find a discount code, and price it across a few different websites. I've also found the gear at Old Navy and Target to be functional and high-quality for the price.
5) Shop your local co-op or farmers market. At the farmer's market, we're able to get produce and meats for the same or less than we'd pay at the store. I've also found that we're able to buy exactly the amount we need instead of extra produce.
6) Think of a reasonable reward treat on an occasional basis that works with your budget. If you give yourself a long-term goal to look forward to—this saving reward could have nothing to do with fitness or healthy living!—celebrate your success by treating yourself. It's great motivation to stick to your goal!
7) Buy what you need, whether it's in bulk, or a small amount from the bulk bins. We're able to get large amounts of organic produce, eggs, and meat at Costco for great prices, and small amounts of ingredients (like quinoa flour, medjool dates, and raw nuts) from the bulk bins at the health food store.
Related: Yoga Poses For Tight Hips
8) Plant some herbs! For the same price as a pack of store-bought herbs, you can buy a small plant or seeds that will produce herbs for the entire summer. Mint, basil, rosemary and cilantro grow well.
9) Explore online classes and studio-hopper passes.  There are so many fantastic online class options that are less expensive than attending a live class. Some of my favorites include Physique57, Barre3, CrunchLIVE and DailyBurn. New programs like Class Pass and Fitn enable you to take classes at multiple studios for one price.
10) Groupon and intro studio passes. Groupon has fantastic fitness deals and is a great way to explore new classes and studios. Another option is to check out the introductory passes at new-to-you gyms and studios. Many of them will offer a free or super discounted week of classes.