3 Reasons To Take A Break From Using Your GPS Watch
If you've been spending too much time tracking your mile splits and feel that running is a bit complicated lately, here's how to scale back.
Heading out the door? Read this article on the new Outside+ app available now on iOS devices for members! Download the app.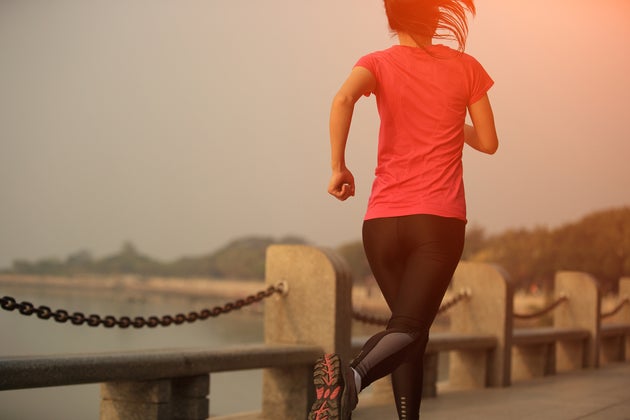 My favorite thing about not having a race on my calendar this year is the freedom it brings to my runs. I get to run whenever I want—for as long as I want—without any regard for distance or pace. There's no pressure to hit a weekly mileage total and I'm not let down from not hitting a targeted pace.
The best part about these runs? I've stopped wearing my Garmin. I don't know the mile splits or the average pace of my runs and quite frankly, I don't care! Running without my Garmin makes the activity of running just about putting one foot in front of the other. I'm not judging myself for running slowly and I'm not praising myself for running fast. I'm just running for the sake of running. And I'm loving every minute of it.
Here's why I think every runner should consider leaving their GPS watch at home from time-to-time.
1. Taking a break from technology of any kind is always a good idea. Leaving your GPS watch at home is a simple way to scale things back and make running simply about running for the sake of running.
2. If you aren't wearing a watch you can't place judgement on yourself. We are our own worst critics. If you can't see your pace while running, you can't judge yourself based off a number on a watch.
3. A break from being structured. Our lives are so busy and planned that we barely have time for spontaneous adventures. Run without your watch and without a plan in mind. Run however fast you feel like running and when you are tired, stop! Taking a break from structure can be freeing!