5 Things Women's Running Loved This Week: February 9, 2018
The editors discuss their top five product picks of the week for February 9, 2018.
Heading out the door? Read this article on the new Outside+ app available now on iOS devices for members! Download the app.
Picky Bars Picky Oats, $2.99 For Single-Serve Pouch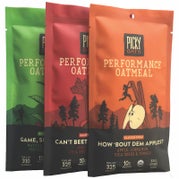 We are big fans of Picky Oats, the newest product to come out of Picky Bars, which is co-owned by two elite runners, Lauren Fleshman and Stephanie Bruce. To make the athlete-oriented, gluten-free oatmeal packets, Picky Bars partnered with Elyse Kopecky, co-author (with Shalane Flanagan) of Run Fast, Eat Slow. The oats only need to be mixed with hot water or (our preference) almond milk for overnight oats. Our favorite flavor was the Game, Set, Matcha!, made with antioxidant-rich match green tea. (The oats are also available in Can't Beet Chocolate and How 'Bout Dem Apples? flavors.)
NOOMA Organic Electrolyte Drink, $28 For 12-Pack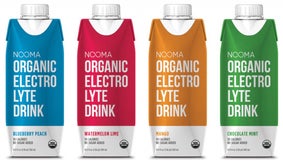 With the 80-degree days San Diego has been experiencing lately, the WR editors have been on the hunt for tasty ways to stay hydrated on our runs. Enter Nooma (pronounced "noo-muh"). This coconut water–based electrolyte drink is a refreshing way to stay hydrated in between workouts. Available in four flavors (our favorite was watermelon lime), the drink is USDA-certified organic and made with just a few recognizable ingredients, including organic coconut water and sea salt. Each carton contains 30 calories, 110 milligrams of sodium, 7 grams of carbs and 333 milligrams of potassium. It is sweetened with stevia leaf extract, which gives the drink a mild aftertaste.
Darn Tough Vertex 1/4 Ultra-Light Socks, $17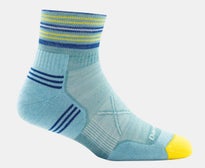 While our editors were ankle-deep in sock testing for our forthcoming April issue's "We Tried It" feature, some contenders clearly stood out–like these Vertex 1/4 Ultra-Lights by Darn Tough, a durable sock company based in Northfield, Vt. Made from a blend of merino wool, nylon and lycra spandex, these socks have stretch without losing their shape and are promised to last for years. Best of all is the company's lifetime guarantee–so, if you do somehow wear a hole through the big toe, you'll be able to make a trade for a new pair.
Living Intentions Activated Superfood Popcorn, $5.49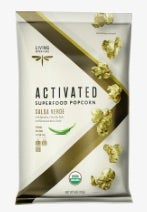 "Wait, where'd all the popcorn go?" This is quite literally the question one editor asked after inhaling nearly half a bag of this delicious Salsa Verde popcorn. Organic, non-GMO and packing 12 percent of your daily recommended fiber intake, it's the perfect combination of healthy and tasty that'll satisfy your afternoon snacking urges.
Enjoy Life Foods Grain And Seed Bars, $4.69 For 5-Bar Box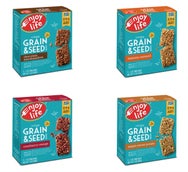 "Maple Sweet Potato" might not sound like a winning flavor combination, but trust us–the taste is worth the momentary hesitation. This bar by Enjoy Life Foods is part of the brand's new grain and seed bars, made with plant-based protein, gluten-free oats and three different types of sorghum that give it a pleasant, Rice Krispies-styled crunch. The bars are also available in Chocolate Marshmallow, Banana Caramel and–another favorite–Cranberry Orange.