The Top 10 Workout Songs For June 2018
Run Hundred suggests 10 new tracks to add to your workout playlist in June 2018.
Heading out the door? Read this article on the new Outside+ app available now on iOS devices for members! Download the app.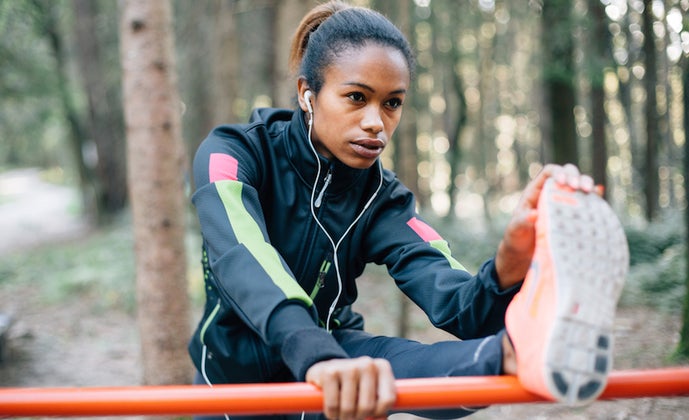 June 2018's Top 10
The joy of this month's top 10 list is in its variety. Given the expanse there is to cover, let's jump right into the mix. To that end, the top song of the month is the new single from Imagine Dragons. Rounding out the list, you have a pop/country song from the remarkable Kacey Musgraves.
Between those two parties, a solid half of the tracks are joint efforts pairing folks like Calvin Harris with Dua Lipa and Charlie Puth with Kehlani. Even within that realm, you can subdivide further and find remixes of collaborations spearheaded by Selena Gomez and N.E.R.D. In the comeback department, there are new singles from both Iggy Azalea and Backstreet Boys. (The latter is notable because it shares a title with a classic Elton John duet—a cover version of which appeared in last month's Top 10 list.)
Lastly, you've got "Say Amen" from Panic! At the Disco—which feels like the logical extension of their previous single "Hallelujah." All told, there's a broad range of music from which you can choose below. So, when you're ready to move, just grab a few tracks, then make a few tracks. Here's the full list—according to the votes logged on the workout music site Run Hundred.
Kacey Musgraves – High Horse – 120 BPM
Panic! At the Disco – Say Amen (Saturday Night) – 85 BPM
N.E.R.D, Rihanna & Drake – Lemon (Remix) – 95 BPM
Iggy Azalea & Quavo – Savior – 100 BPM
Backstreet Boys – Don't Go Breaking My Heart – 94 BPM
Charlie Puth & Kehlani – Done for Me – 111 BPM
Ariana Grande – No Tears Left to Cry – 122 BPM
Selena Gomez & Marshmello – Wolves (Owen Norton Remix) – 128 BPM
Calvin Harris & Dua Lipa – One Kiss – 110 BPM
Imagine Dragons – Whatever It Takes – 136 BPM
To find more workout songs, folks can check out the free database at Run Hundred. Visitors can browse song selections there by genre, tempo and era to find the music that best fits their particular workout routines.
Related:
The Top 10 Running Songs For May 2018
The Top 10 Songs For April 2018 To Add To Your Workout Playlist