5 Situations Where Runners Should Just Say 'No'
A good attitude is key to a balanced running routine but there are a few instances when it's in your best interest to just say no.
Heading out the door? Read this article on the new Outside+ app available now on iOS devices for members! Download the app.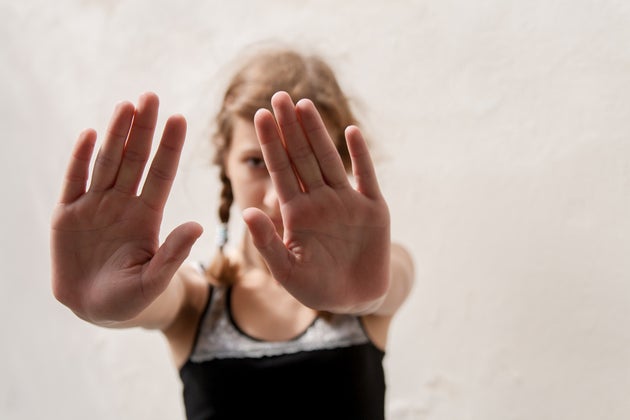 If you're a runner, you probably say yes to a lot of things. A coworker asks you to participate in a charity race? Of course! Your coach encourages you to try a new workout? Up for the challenge! A friend wants you to join her on a Saturday run? Sounds great! And go for brunch after? Um, YES! A good attitude is key to a balanced running routine; nonetheless, there are a few instances when it's in your best interest to be a little negative. Read on to learn about the times when runners should just say no.
When you're out too late
If you're not in the middle of training for a race and don't have a serious run scheduled the next day, a night out can be a welcomed break. But if you've got a half marathon looming or are training to reach a new mileage goal, it's best to think twice before you go bottoms up. Having a few drinks past midnight can feel great in the moment, but you'll pay for it the next day when you can't make it past the first mile. Alcohol is majorly dehydrating and missing out on sleep will leave you super sluggish. Not to mention, any late night (read: fried and greasy) munchies you consume will give you a stomachache at best, and leave you desperately searching for a bathroom on your run at worst.
RELATED: Would You Drink Healthy Alcohol?
When you're always apologizing
Even though you know that your running habit is key to keeping yourself happy and healthy, it's still easy to feel guilty about it. From skipping happy hour to be fresh for a weekend workout, to spending money on race registrations, runners are often made to feel bad for their choices. No more! Running is such a healthy habit, both physically and mentally, and you should be praised for it, not criticized. So slap that 13.1 sticker on your car, spend your Friday evening chugging water, and post as many proudly sweaty selfies as you want (with hashtag #sorrynotsorry).
When you're playing the numbers game

GPS watches? Great. Tracking your mileage on a spreadsheet? Very helpful. Scrolling through race results the second they're posted? A little obsessive, but still good. Knowing your numbers can obviously help your running game by following your progress and isolating problem areas. But it's a slippery slope from tracking your mileage to letting every minute or meter consume you. If you feel like you can't run without constantly checking your watch and beating yourself up for stats you're not happy with, take a break and temporarily ban electronics from your workouts. You'll get a new feel for your body and may find you enjoy your runs much more without the numbers.
When you're ignoring your gut 
When you're passionate about running, you may find yourself tempted to silence the inner voice that tells you to slow down. Yet if something hurts during a workout that you know isn't normal but don't want to quit your workout, you're putting yourself at risk for a serious injury. Same goes for pushing yourself too hard (or not enough); you know your body and if you feel like you can't keep going or know you can do more, you have to listen. And when it comes to your safety, never ignore your instincts—if you feel unsafe on a run, immediately turn back or get to as public a place as possible, and use your phone if necessary to call for help.
RELATED: 5 Rules To Stay Safe On Night Runs
When you're skipping the basics
Who hasn't gotten lazy and gone running without something crucial? Stretching? Hydrating? Fueling? Even a seasoned runner can sometimes let things slip and skip the basics. But it's those seemingly little things that can lead to big problems if you don't do them. To run at your peak performance and stay-injury free, you have to fuel, drink and warm up before you run and re-fuel, drink and cool down afterwards. Every. Single. Time.