How She Gets It Done: Rita Beard on Balancing Her Career and Her Running
Heading out the door? Read this article on the new Outside+ app available now on iOS devices for members! Download the app.
She's one of the founding members of Raleigh Distance Project, an all-women's elite running team formed in 2017. She also happens to be a full-time worker's comp defense attorney at a private firm in Raleigh, North Carolina. But Rita Beard, 30, has found a knack for succeeding at two extreme—and unlinked—passions. 
"I am balancing clients depending on me and my teammates depending on me, every day," Beard says. "My days are usually very structured so I can prepare myself for any challenges that arise."
Along with that structure is a skill Beard has come to value even more: flexibility. "I have noticed that having an ability to be flexible is a skill that not too many adults learn. With the practice of law, you have to be flexible," she says. "For example, my trial could settle the minute before we start, and I would have done countless hours of prep with nothing to show for it. However, at the end of the day, the case is settled and my client is content (and I get paid). All that to say, I do try to plan for each and every day in order to minimize stress, but one can only "plan" so much. Being flexible is probably a greater skill to possess when balancing stressful careers and elite level running schedules."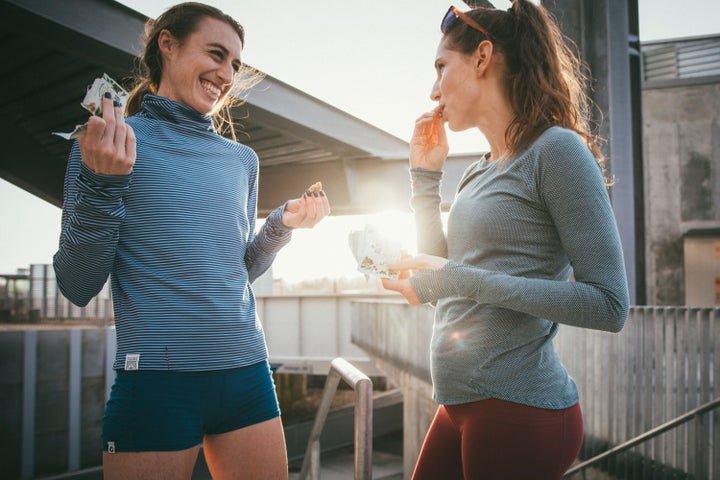 Learning How to Bend 
She's mindful of balancing the stress between her work and her training to achieve the highest level of success. Overall laid back, Beard tries to avoid unnecessary stress at all costs.
"I think that I've had so many higher-stress moments at this point in my life—and, have always tried to operate as a "full speed ahead" type of person—that I don't find it challenging or stressful," she says. "I think I just understand myself very well and can identify if any problems are going to cause stress, and I'll immediately react to shut those possible stressors down." 
For example, Beard is a self-proclaimed "social butterfly to the max," but when an upcoming trial was put on her calendar, she immediately canceled all her plans through the date of the trial. "That's because I know that I need time to prepare, but also (and more importantly), I need time to do yoga, cook, play with my pets, clean the house, etc. Those things are all very relaxing to me, so I know that I need to make time for them during a 'stressful' period in lieu of catching up with friends and socializing." 
She also has to adjust her training plan all the time to account for long hours and demanding work schedules. "If I have a stressful week coming up, I will let Coach Steve know. He works with me and sometimes is nice enough to move workouts!" Beard says. "Having an open line of communication with all of those who are helping you achieve your goals is important." 
Just as important, is being really in tune with what works for you. "Sleep is always the number one thing to go out the window first," she says. "I always quote Benjamin Franklin to myself, 'I'll sleep in my grave.' Life is too short to be stressed and not do what you want! But, I function well on six hours [of sleep], so that's not too big of a deal for me during my training cycles." 
Finding the Upside Through Running 
For Beard, running is her ultimate stress reliever. "If I can feel my level of 'Rita do this, Rita I need this now, Rita file this Motion in 2 minutes' then I'll just drop things and go for a run. The work will always be there, and no one is going to die if I don't file their Motion in two minutes," she says.  
But she's quick to point out a very important distinction: "If Coach Steve asked me to do a 1 mile all out sprint in the middle of a stressful work day, that probably would not go over very well. There's a difference between running and running fast. Just running is my stress relief."  
Even better is when one of her Raleigh Distance Project teammates will drive to her work, park in her parking deck, and join her for an easy five to six miles "That makes my entire day and de-stresses me like nothing else," she says. "By the time I get back to the office, I'm ready to tackle whatever silly Motion I need to write."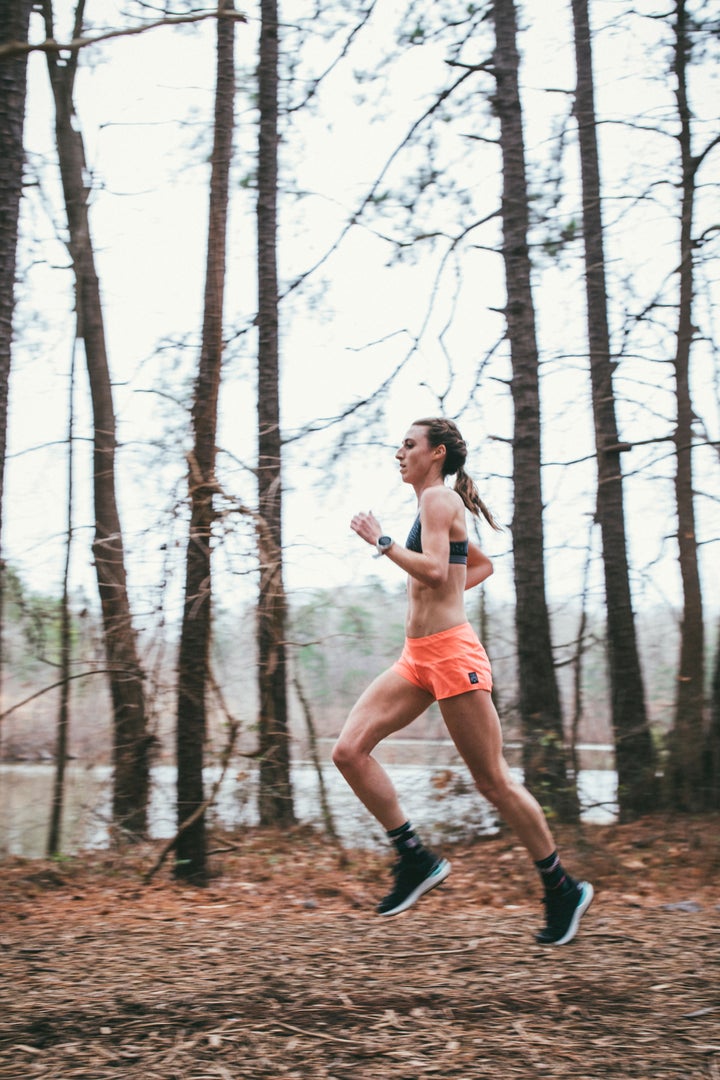 The balance and effort is clearly is paying off: Beard ran a two-minute personal best at the Houston Marathon on January 19, finishing with a time of 2:51:15. "I smiled the entire race at Houston! I honestly felt very free and just happy to be there racing with some kick-ass teammates," she says.
It was a turning point in her running (after two "lousy" marathons in 2019, she says), but also a turning point for her life in general. 
"Our minds and emotions have such a big role in racing and training," she says. "I am recently separated and I realized how much weight I always carried around with me. Emotionally, I feel like I'm so ready to tackle some fast 2020 goals with my new outlook on racing and life." 
This spring, Beard will focus on snagging new PR's at shorter distances—racing mostly 5Ks to half marathons—and she'll do it with the strength of her team behind her. "I love that Raleigh Distance Project is more than a bunch of girls who can run fast," Beard says. "We have some amazing girls in this squad, and they will support one another until the brutal end. I can testify to that because they have all been here for me through my recent hardship. RDP is a squad of women who support and uplift each other in running and in life, and that's a bond that's hard to find in adulthood—or anywhere in this world." 
[Click here to read more about Raleigh Distance Project and how they're empowering each other, and their community, to be stronger together.]