Why Our Cover Runner Contest Is So Important To Us
A look back at the decision to feature real women on the cover of Women's Running and what we hope you, as readers and runners, get from it.
Heading out the door? Read this article on the new Outside+ app available now on iOS devices for members! Download the app.
Over the past year, loyal followers of Women's Running may have noticed something a little different about our covers. Let's start from the beginning…
In August 2015, we featured "plus-size" model Erica Schenk. I would like to say that there was a bold motivation behind this choice—but, to be honest, it was largely out of convenience. We were already shooting Erica for a feature on athletic wear for different sizes, so we decided to use a photo of her for the front of our book.
We thought there was a chance our decision might raise a few eyebrows, but we were not prepared for the response. You, our readers, let us know that this choice was important. "I almost cried when I opened my mailbox to see a thick girl like me ON THE COVER. Thank you," one woman wrote. Another: "This cover makes me so happy! It helps me believe that I really can be a runner too."
For decades, women's magazines have chosen to photograph women with "perfect" (please) hair, teeth, bodies and skin. It's embarrassing to admit that for years Women's Running had followed suit. But after the feedback from our August cover, the team and I woke the hell up. We began to realize that by representing a tiny sliver of women, the magazine industry (and media writ large) has celebrated unrealistic standards of beauty. More damagingly, it has let the rest of us think that our hair, teeth, bodies, skin—and by extension ourselves—are inadequate.
From that moment on, Women's Running made a commitment to adhere to a mission of radical inclusiveness. It only makes sense: The running community already welcomes people of all backgrounds, shapes and sizes. Our sport is for every single person, and our magazine is too.
The Cover Runner Contest Powered by Jaybird and the Rock 'n' Roll Marathon Series is so special to me, because it directly underlines our values. Each year, we invite readers to enter to win a spot on the cover of a national magazine. After our editors select eight inspiring women, you choose who you want to see front and center.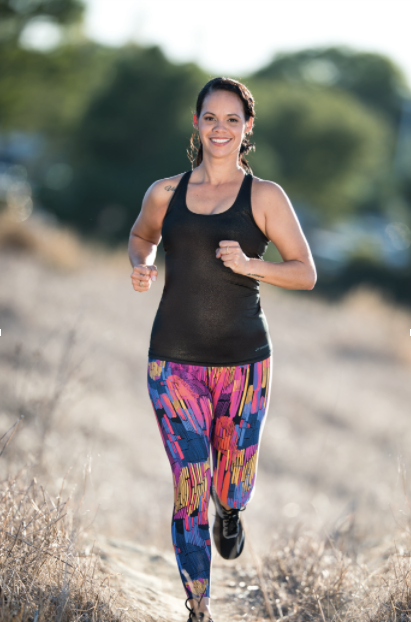 The message that we hope this program highlights is that everyone's story merits sharing. For too long, an invisible line has been drawn between the people who "deserve" to be celebrated and those of us who are destined for the shadows. The beautiful, inspiring, warm and lovely Keysha Lleras is our cover winner this year. But please remember, this could just as easily have been you.
No one is better than you, and you are not above anyone else. No life is too small for a spotlight, so shine on! There's room in the sky for all of its stars.