15 Women Changing the World Through Running
These 15 game-changing stories will leave you inspired, empowered, and excited for what the future holds for women in running.
Heading out the door? Read this article on the new Outside+ app available now on iOS devices for members! Download the app.
Women runners are having a moment, which is why the Women's Running staff found it difficult to limit ourselves to 15 stories of incredible women pushing the boundaries, reaching new goals and redefining what it means to be a woman runner. Whether you're new to running or have embraced the sport for decades, these game-changing women's stories will leave you inspired, empowered and excited for what the future holds.
Ending the Drought
Desiree Linden | 2018 Boston Marathon champion | Charlevoix, Mich.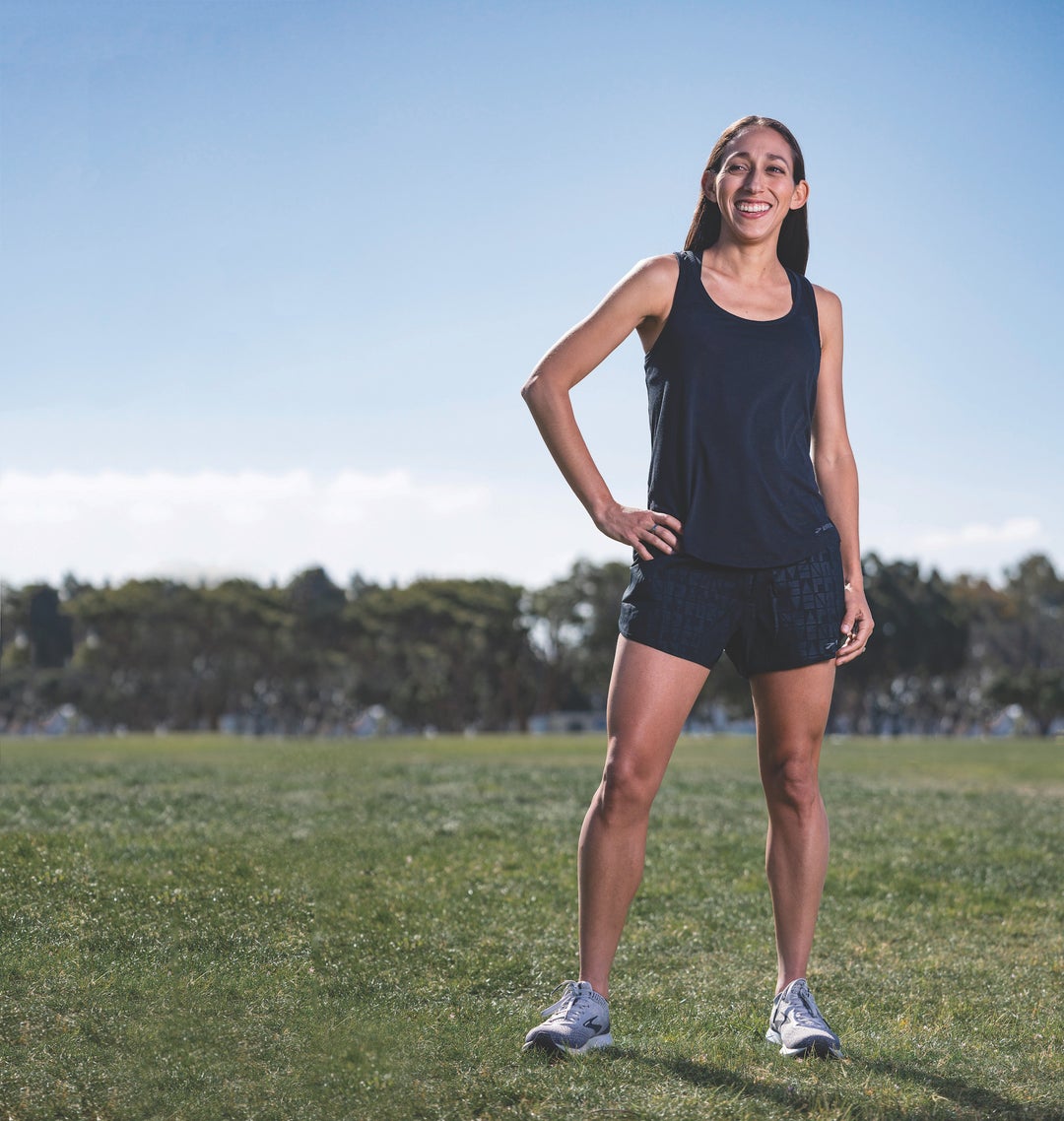 "I like that it's hard," Desiree Linden told reporters on a snowy mid-April day in Boston, Mass. "It's all advantageous to me. I've trained for these conditions. Anything that extends the experience of the race is good with me."
Two days later, the torrential downpour that met runners at the start line of the 2018 Boston Marathon—38 degrees Fahrenheit when the elite women's race began—was enough to dispel Linden's confidence, at least for a while. Hours later, she admitted that she had seriously considered dropping out of the race entirely due to the hostile weather conditions, which were chilly enough to prevent her from gripping water bottles while attempting to fuel mid-race.
Resigned to a disappointing finish, Linden decided to put her remaining energy toward helping other American pros who she figured might have a better shot at reaching the podium: First, she helped Shalane Flanagan catch up to the pack after the NYC Marathon winner made a brief pitstop. After Flanagan faded, Linden paced Molly Huddle in an attempt to keep her in the game. When Huddle too dropped back, Linden decided to keep going. After all, as she later recalled thinking of the course just a few miles before becoming the first American woman to win in 33 years, "This is still the quickest way home."
Linden has cited the Boston Marathon as a driving force behind her professional running career. "I got into running because of the Boston Marathon—this is storybook stuff," Linden said shortly after her win. She's raced Boston six times, placed fourth twice and came dangerously close to winning it—we're talking two seconds behind the winner—in 2011. Since her pro career start in 2006, Linden has represented the U.S. at two Olympic Games, placed second on two of the other six World Marathon Majors courses and returned from a femoral stress fracture in 2013 that could have demanded a much earlier end to her professional running story. For years, Linden imagined a win at Boston as the pinnacle of her career, the ultimate goal toward which she was constantly striving. But at 35, there's still a lot left on her running to-do list: In addition to her return to the marathon distance in New York City on Nov. 4 (follow this link for Linden's post-race comments on the 2018 NYC Marathon), Linden is also hoping to make a third Olympic team when Team USA travels to Tokyo in 2020.
In person, Linden is shy and quiet in that taking-notes-on-everything-going-on-around-her kind of way. She's humble almost to a fault, as if still trying to convince herself that she really did achieve the marathon title of a lifetime. When comfortable, Linden is quick with a joke and eager to inspire those who aren't deeply ingrained within the industry, often citing her "keep showing up" mantra that has become the cornerstone of her own running mentality. There are so many sides to Linden that play second fiddle to her running—Linden & True Coffee, which she and her husband, Ryan, launched with fellow pro athletes Ben True and Sarah True, for example, or her love of Johnny Cash (she was listening to "God's Gonna Cut You Down" on her way to this year's Boston Marathon start line)—but at day's end, she is a professional athlete to her core. From press obligations to the influence she has as a high-profile runner, Linden understands the expectations that go along with being the Boston Marathon champion—and she is grateful to embrace that role. "Self-belief and self-confidence are so big; each is something that can be picked up in running and applied to all other aspects of life," Linden says. "Always believe you belong." —Meghan Roos
American Comeback
Shalane Flanagan | 2017 NYC Marathon champion | Portland., Ore.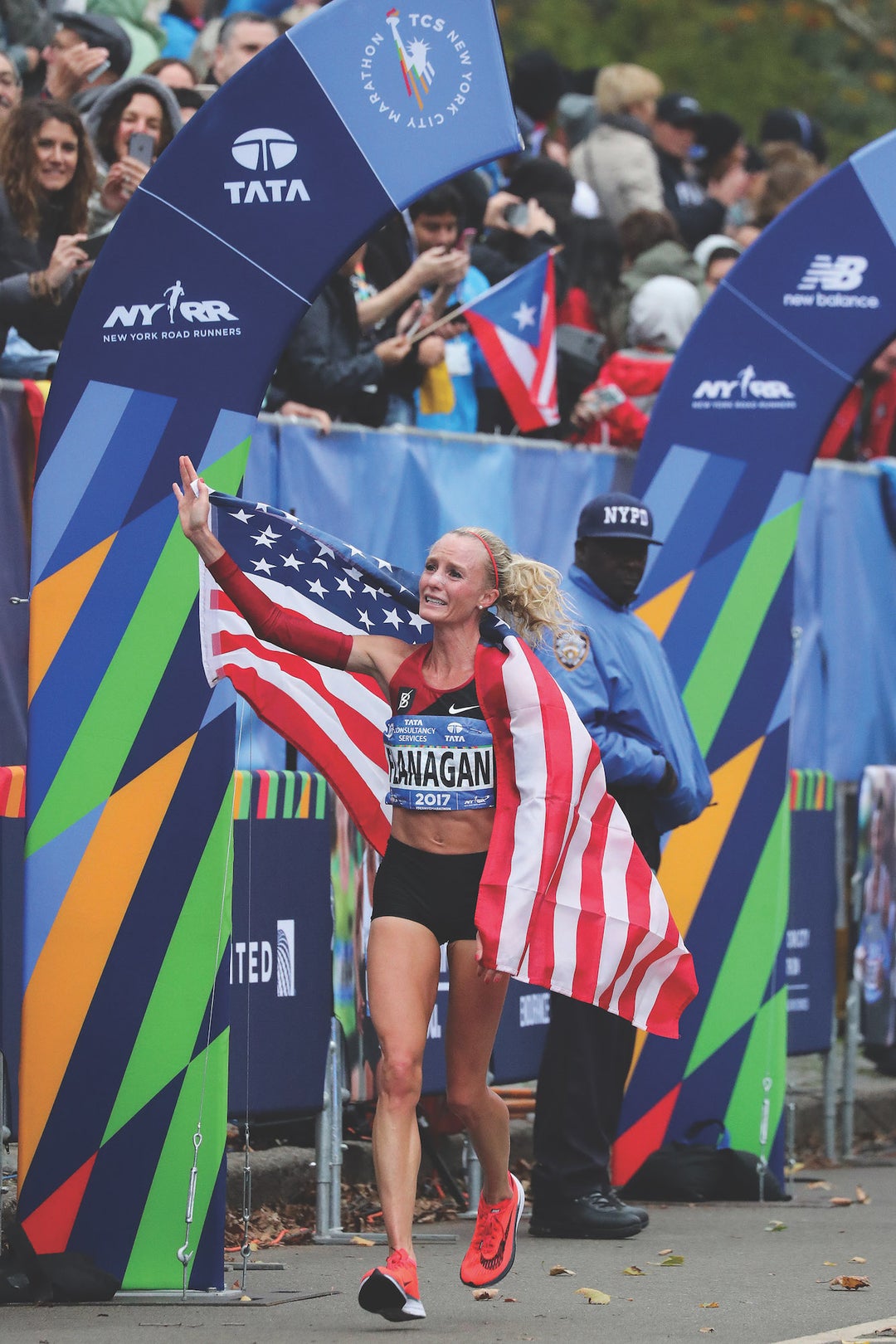 Women loved Shalane Flanagan long before her 2017 New York City Marathon win, but her fist-pumping drive to the finish while shouting, "F— yeah" really made her our champion. Flanagan was all set to retire before NYC; the race was supposed to be her swan song, her graceful exit from marathon running as a pro. But the sweet taste of victory in Central Park last November was a reminder that Flanagan is still at the top of her game—and, even though her follow-up marathon in Boston didn't go as planned (she placed seventh), she remained determined this fall to return to the NYC Marathon course as its defending champion and first winner for American women in 40 years.
When Meb Keflezighi won the 2014 Boston Marathon one year after the terrorist attack at the marathon's finish line, his victory was like a salve on America's still-wounded heart. Flanagan's win less than four years later on a similarly magnified stage served as a boost in pride and hope for the growing women's movement of the 21st century—a statement of power and independence that, given the tension surrounding gender politics in the #MeToo era, led some to interpret her win as a reminder of the ongoing battle for and inherent strength of women—even as Flanagan has remained careful to distance her win from details of the ongoing political debate.
"I think sports have this great opportunity to bring joy and happiness into a world that's sometimes a bit uneasy and disappointing and sad," Flanagan told Women's Running. "If there are enough people in the world bringing the best versions of themselves to their work and families and communities, we would hopefully arrive at a place that is better. It's an honor to be part of a culture and part of a group of women in the United States that's doing it the right way, full of passion and dedication toward their sport." —Meghan Roos
Body Image Champion
Allie Kieffer | Fifth-place 2017 NYC Marathon finisher and body positivity advocate | Buffalo, N.Y.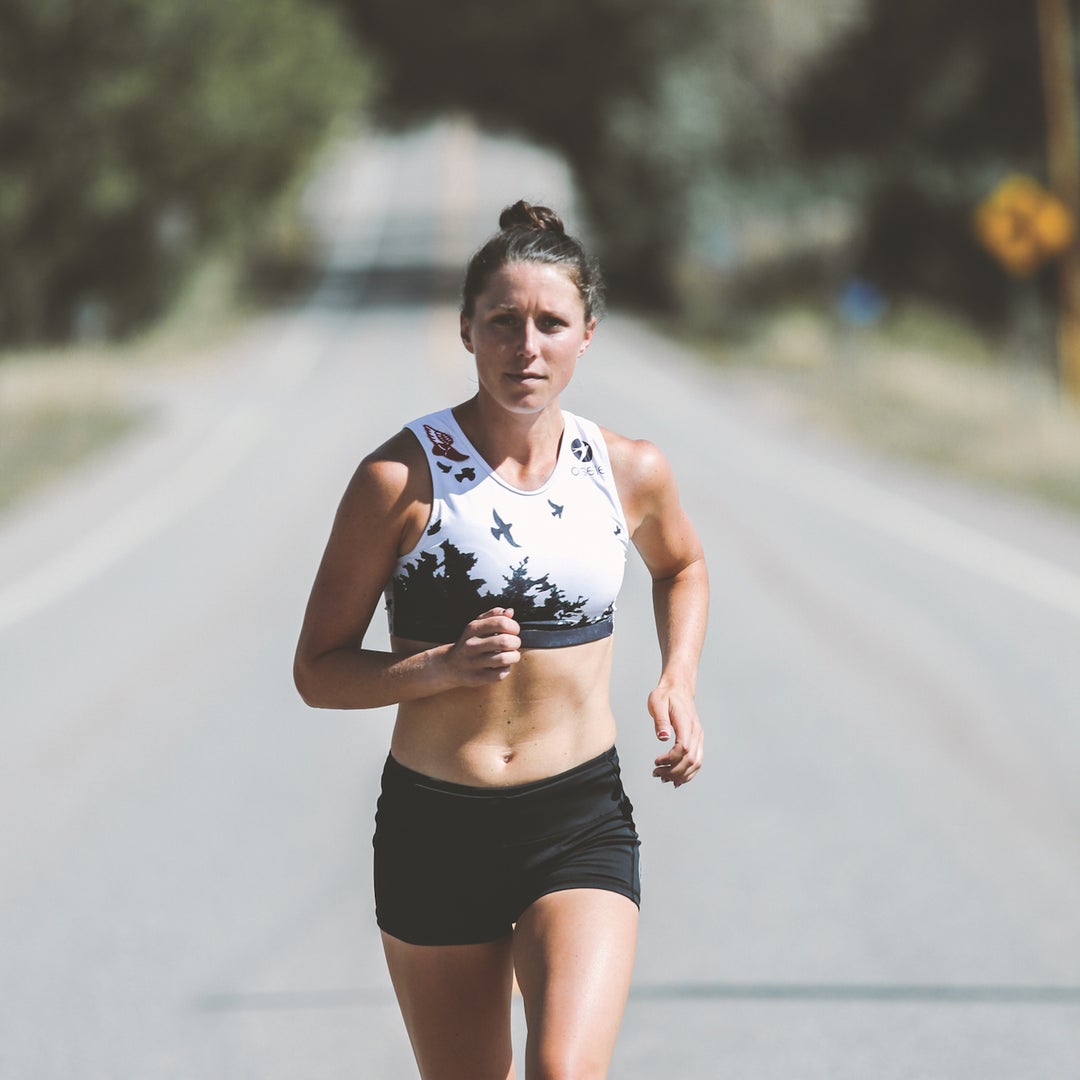 Six months before Sarah Sellers surprised the running world as a non-pro placing second at one of the toughest Boston Marathons in recent memory, Allie Kieffer had a similar effect on last year's New York City Marathon crowd. When Kieffer began the race in Staten Island on Nov. 5, 2017, few knew her name. By the next morning, reporters and diehard marathoners across the U.S. were asking of the surprise fifth-place finisher: Who is Allie Kieffer?
Since then, Kieffer has stepped forward as a strong voice for positive body image, honestly sharing her own internal struggles in public settings and using her social media platforms to encourage and inspire other women to embrace themselves as they are. "I've heard it a million times. 'You're too big,' they say," Kieffer wrote in an Instagram post over the summer. "If you run, you've got the look." This message has propelled Kieffer to the front of many body image conversations—she's not trying to look a certain way or fit into a predetermined cookie-cutter lifestyle. That wasn't the approach that led to her success in New York, so why fix what isn't broken?
"I am focused on being the best version of myself out there," Kieffer told Women's Running. "I'm going to do all the things I can control to get the best out of myself because I enjoy this process, instead of everything being tied to a result. I don't need all of the shiny things to run well; I don't think anyone does." Though Kieffer is still relatively new to the professional running world (she signed with Oiselle in early 2018), she's already taken large strides toward establishing her role as a spokeswoman for body positivity—a woman who prioritizes the expectations she has for herself over anyone else's and who encourages other women to do the same. —Meghan Roos
Running for Scholarships
Kate Fletcher | High school teacher using running to send her students to college | Louisa County, Va.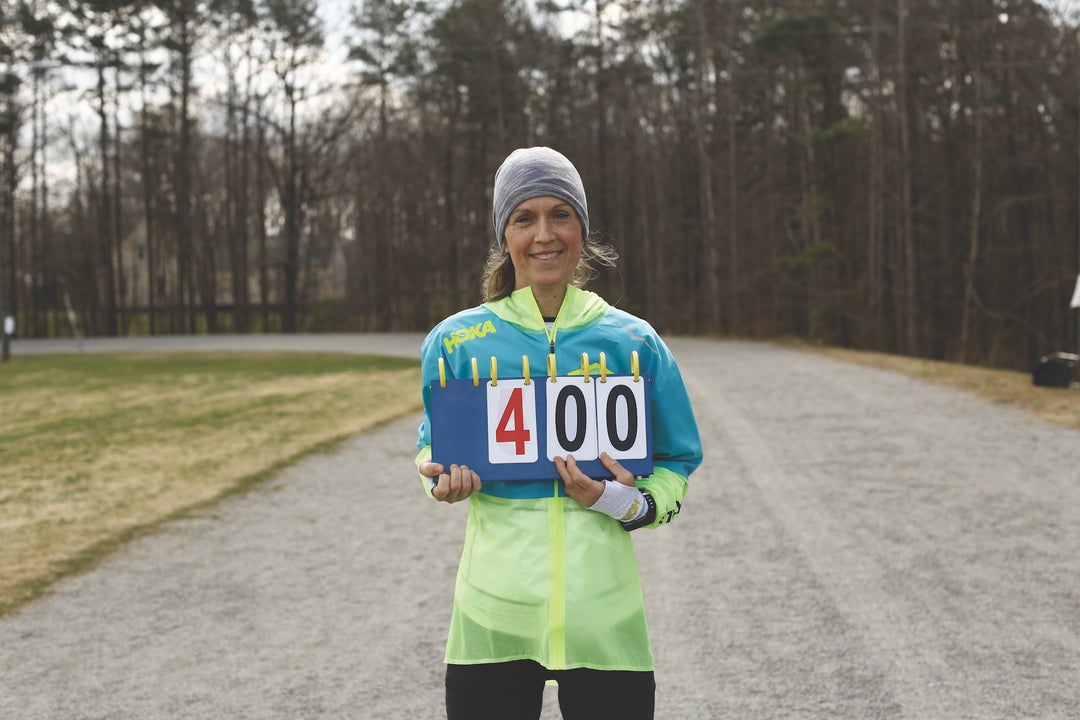 Running 100 miles around a track—400 laps—can sound like a daunting physical and mental challenge, but in April, high school English teacher Kate Fletcher was up to the task because it meant she could send some of her "economically challenged" students at Louisa County High School to college. "Running 100 miles is a metaphor for me," she says. "Our scholarship recipients are kids who have worked incredibly hard and overcome tremendous obstacles in their lives. The run is my attempt to physically represent their dedication, hard work and endurance—with the hope that it will bring attention to their needs."
The 100 miles, which she completed in 24 hours, equated to sending 10 high school students to college this year. While the Lion Pride Run started a few years ago, this is the first time Fletcher enlisted the help of GoFundMe, the well-known crowdfunding platform, which created a short film to help spread Kate Fletcher's story. The campaign has brought in almost $24,000 as of press time. "Knowing we can help even more students go to college through our GoFundMe campaign is a very powerful motivator for me," she says.
In 2019, Fletcher plans to go bigger in a different way than distance: She'll be running among each of the rural county's four elementary schools, one middle school and the high school where she teaches, totaling about 40 miles on a hilly route in seven hours (one school day). "My hope is to run a joyful lap with the students at each school before getting back on the road, making this more of a whole community event than ever before," she says.
And that connection to the community is what's most rewarding for Fletcher. "When I'm running, I'm part of this big, beautiful world we all get to live in; when I'm teaching, I'm part of a wonderful, caring community," she says. "The Lion Pride Run brings all of that together. I've been given the great privilege of doing something I love for a community I love. What could be more deeply rewarding than that?" —Bethany Mavis
The Centenarian
Ida Keeling | 103 years old and still running | New York City, N.Y.
This 103-year-old, known to her friends as "Miss Ida," captured WR's attention (and hearts) this year when she released her memoir, Can't Nothing Bring Me Down. In the book, the 4-foot-6, 83-pound firecracker shares about her challenging childhood in Harlem followed by working in factories during the Great Depression to provide for her four children as a single mother. Then, losing her two adult sons to drug-related violence left Keeling in a depression. Running was what pulled her out of it at age 67, when her daughter, Shelley, signed her up for a 5K. 
Now, decades later, Keeling is still moving forward. "Running is the best exercise out there," she says. "It helps to keep me healthy and happy." Over the years, she's racked up some impressive accomplishments, including setting the new record for the 100-and-older 60-meter dash in February. She also received an honorary ESPY Award this summer when she was a guest on The View.
Keeling shows no sign of stopping any time soon. "I would like to see how far I can go, how long I can last," she says. She actually credits running with not only pulling her out of her depression, but also extending her life. "It is important to keep running as long as I can because it is the best medication, not just physically but also mentally," she says. "It lifts my spirits." —Bethany Mavis
The Undefeated
Colleen Bryant | Special Olympics USA Games gold medalist | Seattle, Wash.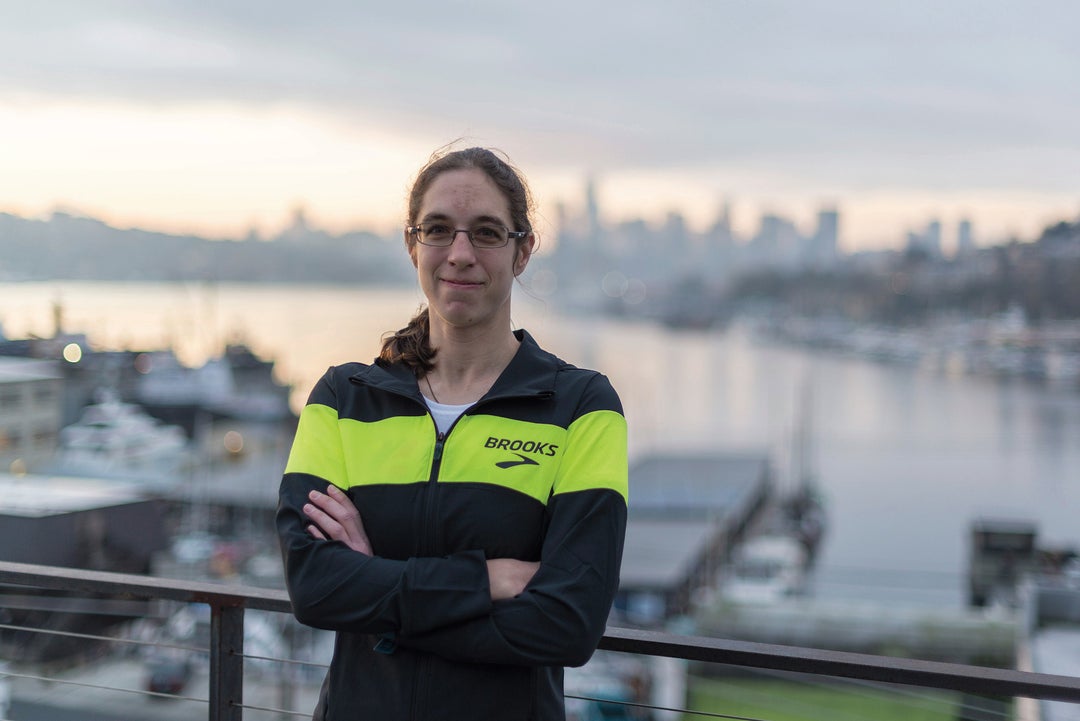 Like our cover runner, Colleen Bryant first felt inspired to start running thanks to the Boston Marathon after she caught the race on TV nearly a decade ago. Bryant had never before been interested in athletics—she actively avoided physical education classes while in middle school—but something about the community of runners she saw on display in Boston appealed to her. She began training for her first 26.2, the Seattle Rock 'n' Roll Marathon, in 2010 and has since tackled countless races ranging from the marathon to shorter track distances. This summer, she registered to run the 1,500m and 5,000m at the Special Olympics USA Games in Seattle, Wash., arriving at the Games undefeated in her home state. When the Games wrapped up a week later, she left with her record untarnished and two shiny gold medals in her possession.
Years after her first Boston Marathon viewing, Bryant now embraces the community roots that drew her to the sport in a much more personal way. She revels in the camaraderie shared with fellow Brooks Beasts teammates at altitude camp in Albuquerque, N.M., earlier this year ("It feels good to be part of their team," Bryant says) and harnesses the energy of the crowds in a demonstrable way, as she did while lapping competitors in the Games' 5,000m event. Bryant, who was diagnosed with autism as a child, is surrounded by family, friends and teammates who constantly push her to establish and reach for new goals. Every time she meets one, she reminds those cheering her on from the sidelines that challenges are exactly what every individual makes them out to be—no more, no less.
As far as running goes, Bryant sees it as the thing that drives her forward. When she's logging training miles, "I feel strength, and I feel relaxed. There are times when it's tough and times when it's easy. It depends on the day and the distance," she says. "[Running is] something I'm always excited about." —Meghan Roos
The Unexpected Runner-Up
Sarah Sellers | Full-time nurse anesthetist and now elite runner after her surprise second-place Boston finish | Tucson, Ariz.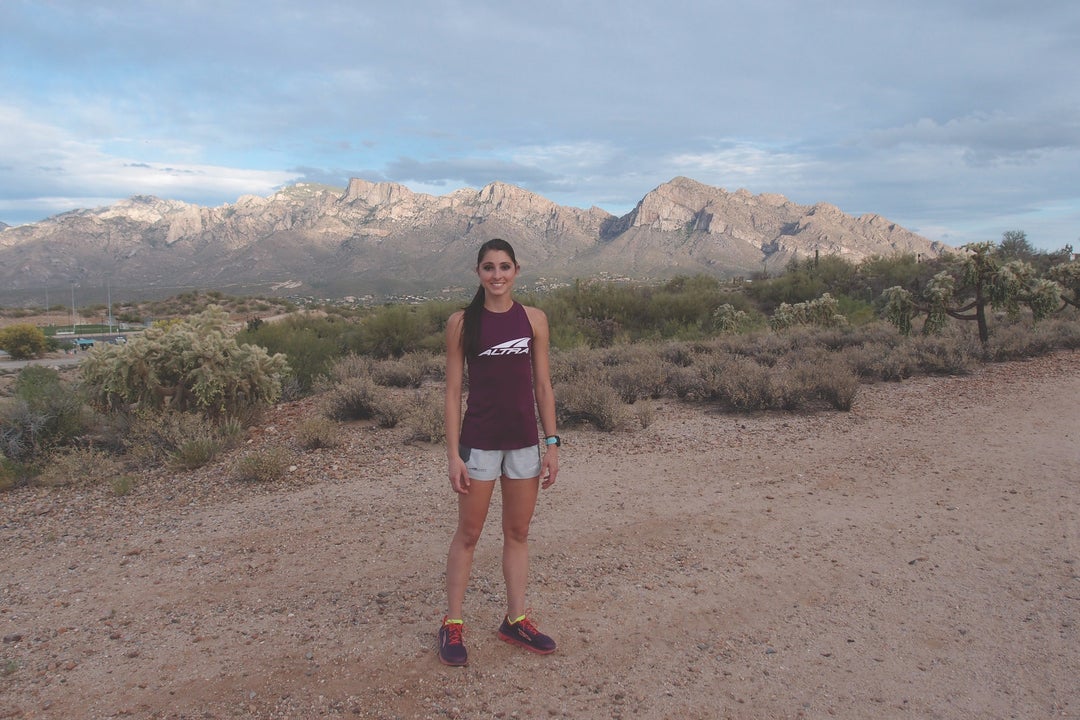 After Sarah Sellers crossed the finish line in second place at April's bone-chilling Boston Marathon, running fans were all asking, "Sarah Sellers who?" The former collegiate runner, who works full time as a nurse anesthetist, had entered the race as an amateur runner, so when she was told by race organizers that she finished second (with a time of 2:44:04), she assumed it was in her age group—not overall. She won $75,000 for the race, which she put toward her husband's and her student loans, and even embraced her out-of-nowhere finish by changing her Twitter handle to @SarahWhoSellers.
Since Boston, she's become a professional runner (she raced as part of the elite field during the 2018 New York City Marathon), she's been signed by a couple of sponsors and she has rearranged her work schedule to better accommodate her running. Her training hasn't changed a lot (she still runs 90 to 100 miles per week amid her full-time job), though she has placed a bigger emphasis on proper recovery. And since she joined the elite ranks, she's been impressed by how genuine and down-to-earth professional runners are, especially Desiree Linden and Kara Goucher. "I think distance running is a very raw, humbling sport," she says. "The elite women who have had long-term success in the marathon seem to share some common traits—they are genuine, hardworking, relatable and optimistic."
While her story is unique, it speaks to the accessibility and unpredictability of running—that you don't have to live and train like an elite to succeed in this sport. However, her meteoric rise to prominence in the running world has come with its share of doubts: "I've felt completely undeserving of these opportunities and doubted everything from my talent to my work ethic," she says, and thanks to Boston, those struggles have been brought into the limelight much more quickly than the average rookie runner. "When I start feeling overwhelmed by the pressure to perform since my second-place finish at Boston, I try to bring myself back to the reasons I run. I run for the intrinsic joy found in running, for the friendships and relationships made through the sport and for the challenge of pushing myself far out of my comfort zone. None of this has changed since Boston." —Bethany Mavis
Coaching the Next Generation
Andrea Grove-McDonough | Head cross-country coach at University of North Carolina | Chapel Hill, N.C.
Andrea Grove-McDonough has made a name for herself on the NCAA cross-country circuit. In her five years at Iowa State University, she led the women's cross-country team to the last five NCAA championships and coached the roster to a runner-up finish in 2014. Also the assistant track and field coach, she directed the training of all the distance track athletes from 800m to 10,000m. Her cross-country program won four of the past five Big 12 Conference Championships, and Grove-McDonough helped develop 11 All-America runners across the cross-country and track-and-field programs. Prior to working at Iowa State, she coached at the University of Connecticut, leading the women's cross-country team to their first-ever appearance at the NCAA Cross Country Championships.
A former collegiate runner herself, Grove-McDonough finds she gains more from coaching. "I have found coaching to be much more fulfilling than my own running ever was," she says. "Running is and always has been a great escape for me, and it has the power to show young people how much correlation there is between hard work and success. Toughness, poise and grit—all those great things directly translate in running."
Just before the cross-country season started this fall, Grove-McDonough accepted a position at the University of North Carolina at Chapel Hill, where she's coaching both the men's and women's cross-country teams. She has set the goal to win an NCAA cross-country title (men or women), hoping to "build a legacy that will outlast me when I leave my job," she says. But she knows that more important than that is the impact she'll leave on athletes. "I didn't realize [before coaching] how important of a role I would sometimes have in their lives," she says. "In some cases, I know my role as their coach has gone beyond running, and I've had the opportunity to be there for them in times of need, and to celebrate with them in some great moments. I have maintained some wonderful relationships with so many of my former athletes, and I'm very proud of that." —Bethany Mavis
Health-Conscious Fashionista
Tyler Haney | CEO of Outdoor Voices apparel company | Austin, Texas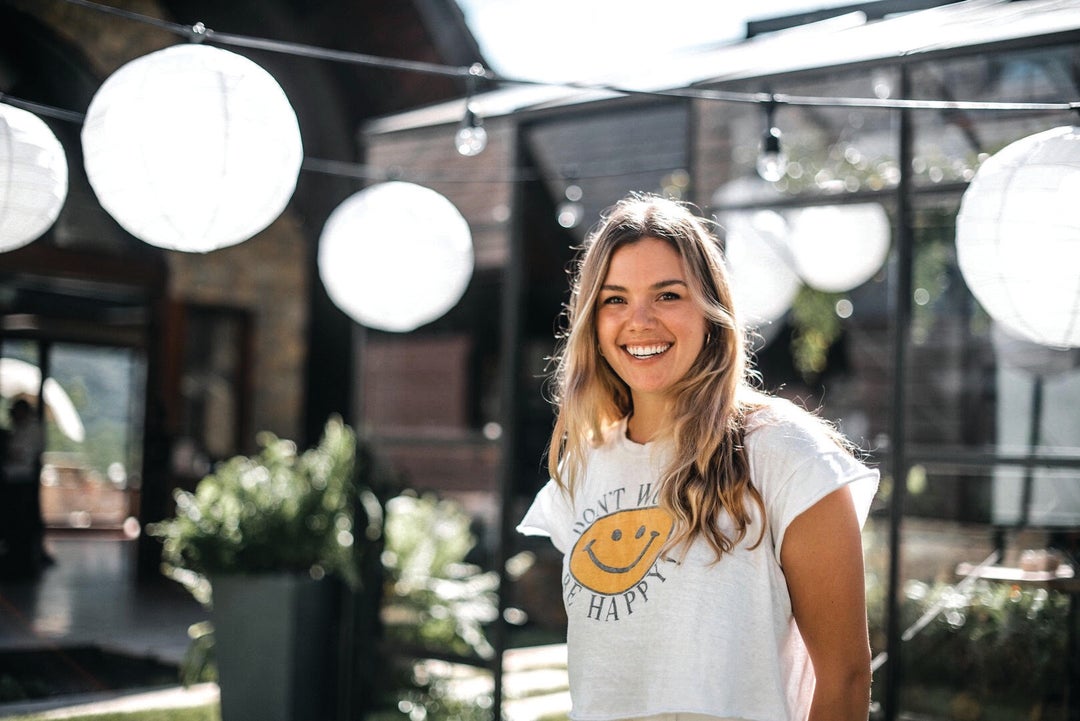 Tyler Haney, the 30-year-old CEO of activewear line Outdoor Voices, doesn't want to just build a brand—she wants to start a movement. "We want to get the world moving, to rewire how people think about exercise," Haney says. "For us, it's about freeing fitness from performance and stripping away the pressure to be faster and go harder. We want people to run for the joy of it because it's fun and feels good."
This ethos permeates every stitch of Haney's line, which celebrates everyday athletes doing extraordinary things. Since launching in 2013, Outdoor Voices has maintained a strong commitment to creating workout wear that is as fashionable as it is functional. Outdoor Voices' offerings are as diverse as the bodies wearing them: In all of the brand's advertisements, Haney insists on including a variety of body types to reaffirm the notion that endorphins should be embraced by athletes of all different shapes and sizes.
"Each day that we are able to inspire even one more person to get out there and start doing things with us I view as a success," Haney says. "The future is bright, and we're just getting started." —Susan Lacke
The Business Leader
Patrice Matamoros | CEO of P3R | Pittsburgh, Pa.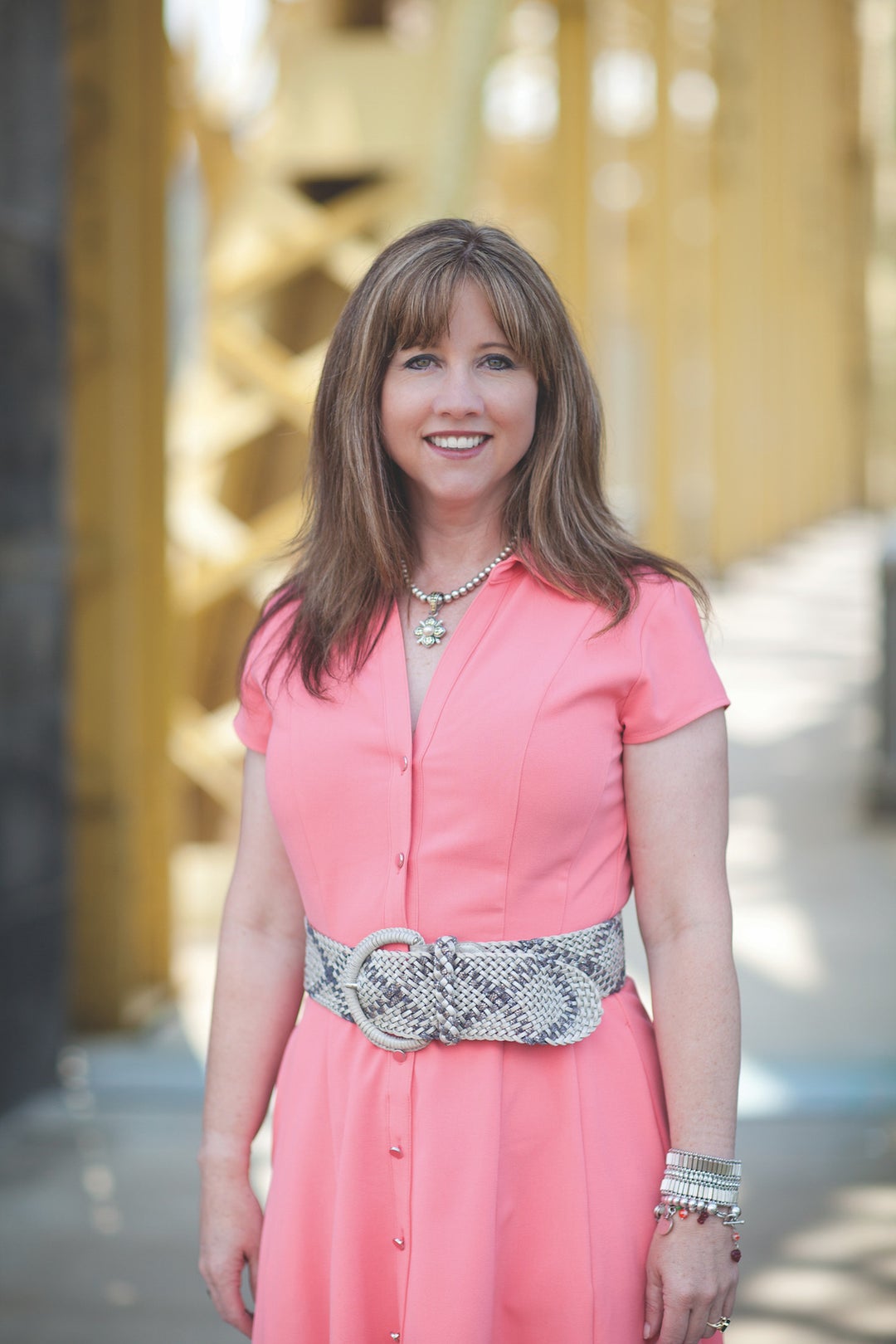 The 2018 recipient of the Running USA Women's Leadership Award, Patrice Matamoros is starting to receive industry attention for her management of P3R, Pittsburgh Three Rivers Marathon, Inc., a nonprofit organization that promotes running and community involvement in fitness activities through large-scale events, races and community programs. She joined P3R in 2008 and successfully relaunched the Pittsburgh Marathon after a five-year hiatus. This year, the May race weekend had more than 40,000 participants for its 10th anniversary since the relaunch.
On top of that, Matamoros and her team at P3R have raised more than $10 million for charity through the event, and more than 24,000 children have participated in the Toyota Pittsburgh Kids Marathon. The event has grown its elite athlete program, earning it the opportunity to host the 2018 and 2019 USA Track & Field Half Marathon Championships.
While Matamoros could take credit for everything the organization has accomplished, she's quick to praise her team: "We succeed because of our people," she says. "I hire team members who have the same work ethic as I have, and I believe in putting outstanding performers in the spotlight."
She recognizes and appreciates the career opportunities for women in the sport of running. "This industry may be one of the only sports in which women can climb as high as men," she says. "We represent a rare faction, and this sport truly provides access to other women, regardless of generation. It is our responsibility to excel and pass down lessons learned, as well as sound business practices."
Matamoros' goal for the organization is to broaden its reach at running events, including not just "runners," but also "people who run." "Sometimes people don't see themselves or classify themselves as 'runners'…and I want to expose them to our events so they feel welcome and excited to come on race day." —Bethany Mavis
Persistence Pays Off
Kellyn Taylor | Elite marathoner, mom, firefighter and Olympic hopeful | Flagstaff, Ariz.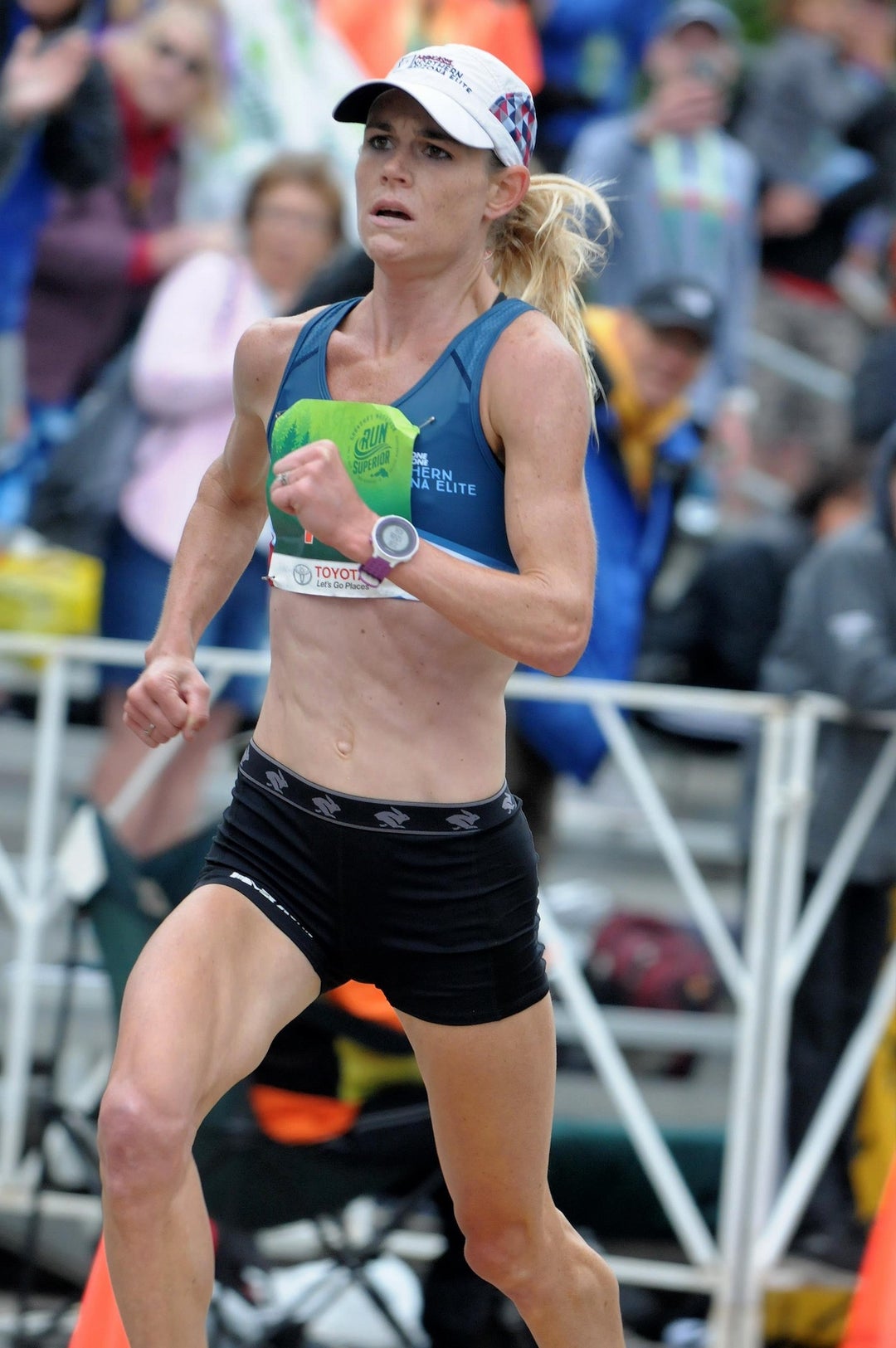 Mom. Elite runner. Aspiring firefighter. It's a lot to manage, but Northern Arizona Elite runner Kellyn Taylor wouldn't have it any other way. "I thrive off chaos," Taylor says. "I think that being busy is an advantage."
Through her balancing act, Taylor has taken the ups and downs of elite running in stride. After a recent string of disappointing performances, including a DNF at the frigid 2018 Boston Marathon, she finally got the breakthrough she'd been looking for—a win and personal best time of 2:24:28 at the 2018 Grandma's Marathon. "I felt like I was a 2:25 marathoner but I wasn't one," she says of the frustrating race results. "The validation of actually becoming one was surreal." Taylor isn't one to soak in the glory—she quickly moved on to new goals, mainly putting together a strategy for qualifying for the 2020 U.S. Olympic marathon team against a stacked field. "Run 2:24 a handful of years ago and you were going in as a clear favorite, but now you're just one of many!" Taylor says of the crazy competitive shift. "All that I can do is continue to put in the work and create my own luck on the day."
That never-give-up attitude is the main message she wants younger runners, including her 8-year-old daughter, to take from her career. "We are not averse to failure, but we are to quitting." —Liz Hichens
The Trailblazer
Cat Bradley | Elite ultrarunner | Boulder, Colo.
American Cat Bradley headed into the 2017 Western States fresh off of the heartbreak of being laid off from her job as a kindergarten teacher. A relatively unknown ultrarunner at the time, Bradley shocked the field and took the win in 19 hours, 31 minutes—turning the initial career setback into a major step forward as she decided to embrace life as a full-time elite runner.
Then in November 2017, Bradley shattered the women's fastest known time for the 42-mile Rim-to-Rim-to-Rim Grand Canyon run—finishing the task in 7 hours, 52 minutes. She completed the monumental challenge after failing in one attempt, being forced to cancel one try due to access issues with the canyon and then failing in another attempt. "Being deeply motivated by failure, the project became increasingly important to me with each missed attempt," Bradley says.
That willingness to create her own path has translated to her perspective on her role in the sport. She's helping more people "find meaning in trail running" through outreach like clinics and sees the fact that ultrarunning is a fairly small community as an opportunity to shape how it changes and grows. Ultimately, she wants others—and specifically women—to experience the same joy that running has given her. "Showing other women how empowering running can be is the meaning I choose to put behind my own athletic pursuits," she says. Her best advice for anyone who is afraid to jump into the long, dirty world of ultrarunning: "Doing something new is always scary! But facing something scary or uncomfortable is the only way we grow as people and challenging ourselves, even when we are terrified, always feels good in the end." —Liz Hichens
One Tough Mother
Cynthia Arnold | Triple stroller half-marathon record holder | Polson, Mont.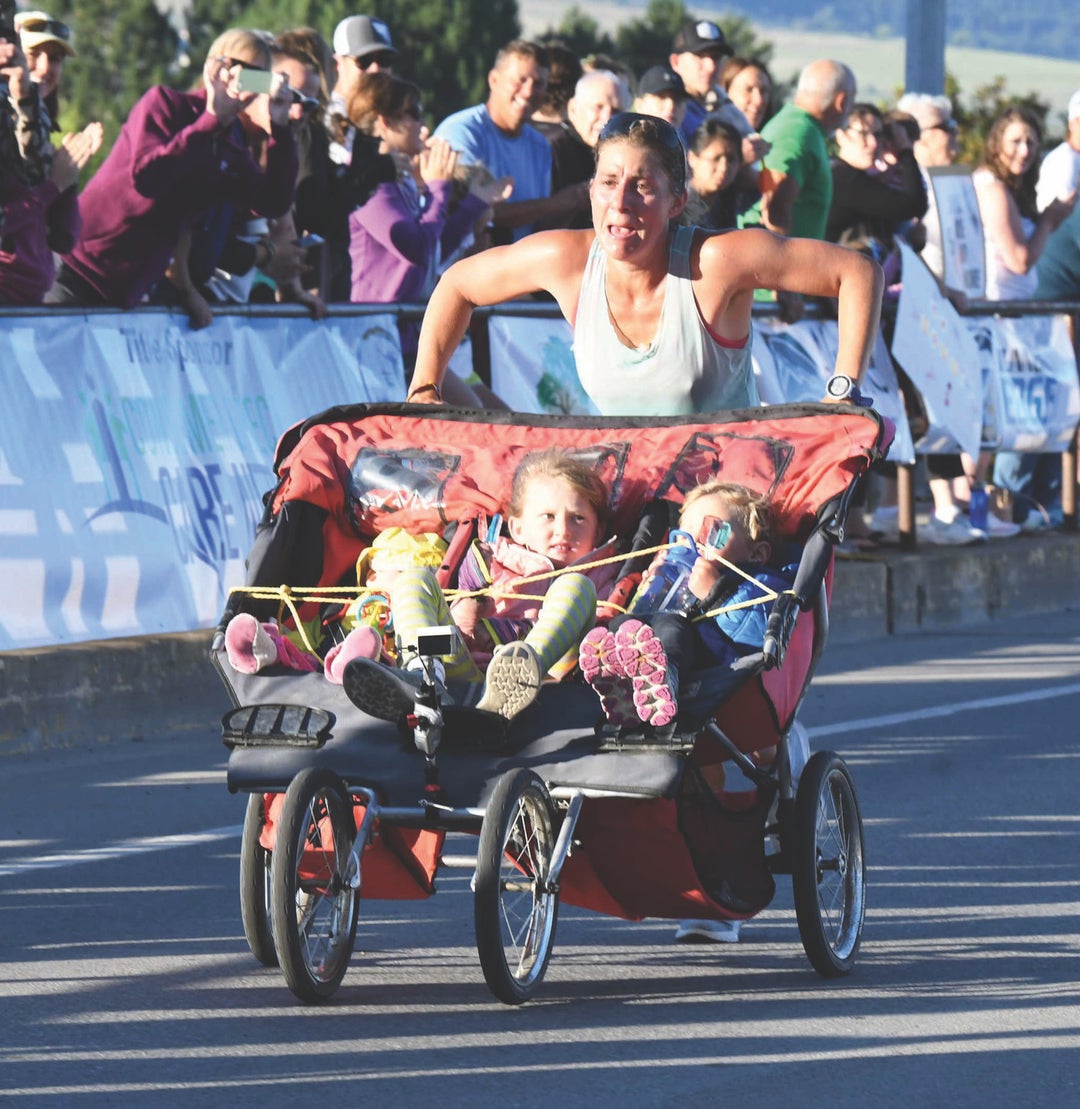 Thanks to superstars like Serena Williams, mom-athletes are enjoying a well-deserved moment in the spotlight. Running moms—including famous ones like Deena Kastor—have been especially inspired by Cynthia Arnold. A 34-year-old from Polson, Mont., Arnold shattered the world record for the half marathon while pushing three kids in a stroller on July 15 at the Missoula Half Marathon. She covered the distance with approximately 150 extra pounds—100 pounds of children and 50 more of stroller—posting a jaw-dropping time of 1:29:08, and finishing 14th overall (the previous mark, 1:47:32, was set earlier in the year).
Arnold—along with her three kids, ages 6, 3 and 1—spent two months training, "but we had to make lots of stops, and I didn't want to do that in the race," she says with a laugh. She and her brood are keen to tackle a full marathon next, and they're once again racing the clock. "I gotta hurry," says this mom on the go. "They're getting bigger every day!" —Daphne Matalene
The Instagrammer
YiOu Wang | Elite runner and world traveler | San Anselmo, Calif.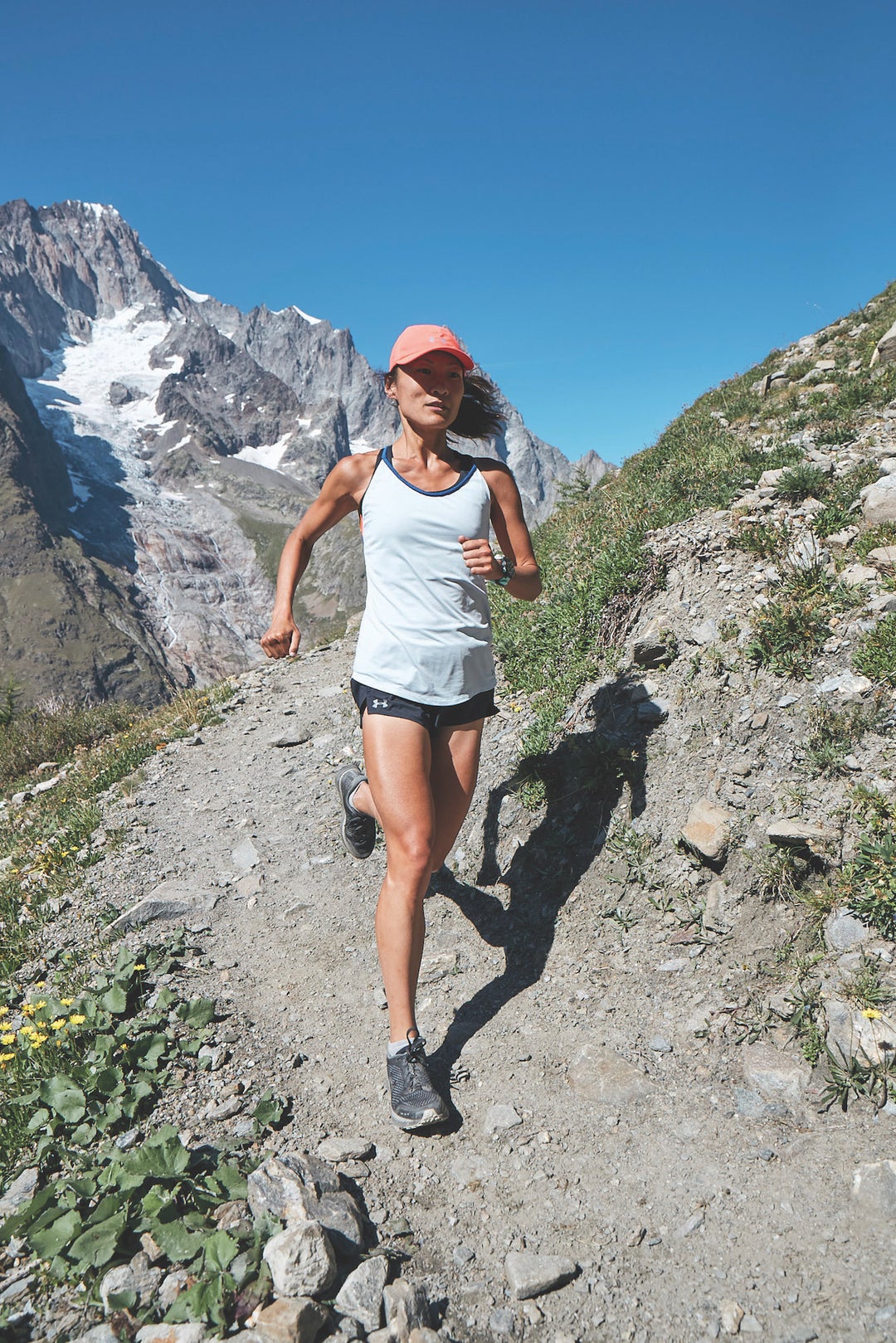 It was an offer YiOu Wang couldn't refuse: one year, thousands of miles and the adventure of a lifetime. "In late 2016, I was asked to travel with a family as the teacher for their two children while they went around the world together," Wang says. "Of course I said yes!"
What started as a training-cum-travel journal on Instagram quickly morphed into a mega-popular source of #runspiration. Wang, an ultrarunner and 50K national trail champion, made it a personal goal to log miles in every country she visited. Her snapshots included runs past geysers and snow-capped volcanoes in Chile's Atacama Desert to a 13-mile circumnavigation of Benguerra Island, Mozambique, at low tide. Wang's photos are envy-inducing, to be sure, but also incredibly inspiring; after all, if Wang can battle jet lag, a lack of conventional running fuel (Wang would often improvise with local foods like mochi), language barriers and the occasional animal encounter, getting up for a 5 a.m. run before work suddenly doesn't seem so bad.
"Between the logistics of being on the move so often, school time, cultural excursions and activities, I often had no down time in the day," Wang says. "But it was so worth it. Running became a mode of exploration. I met so many people throughout my travels who were curious, interested and excited by running." —Susan Lacke
The Whistleblowers
The women of Nike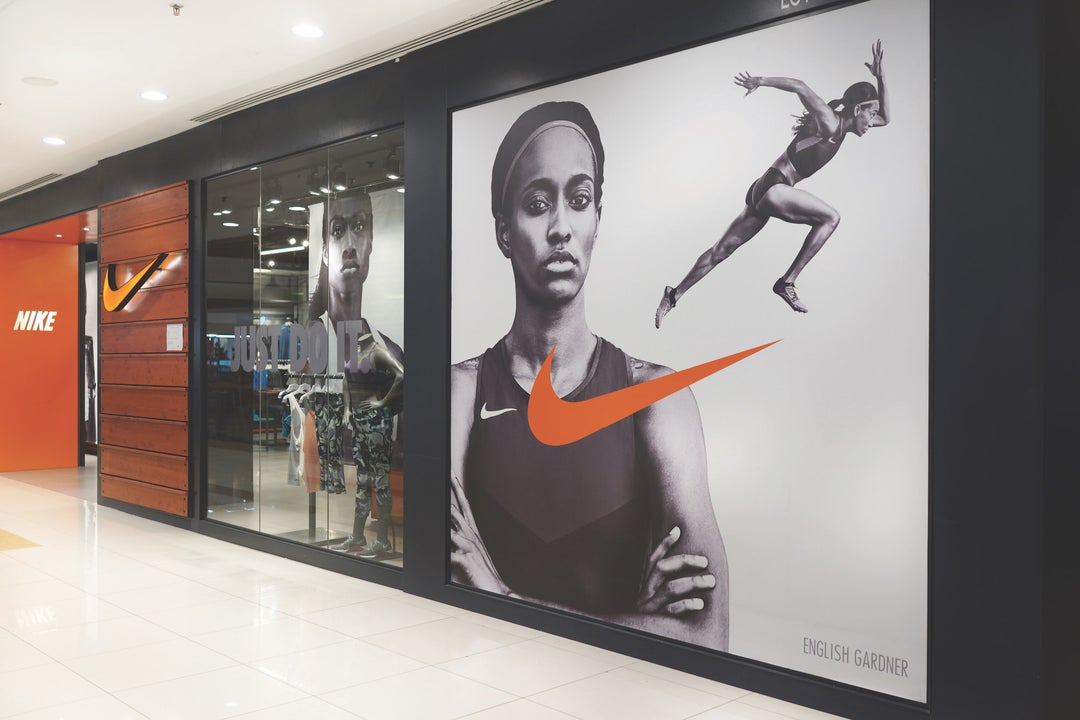 As the #MeToo movement gained momentum through the year, it's touched just about every corner of the culture, beginning in Hollywood and rolling all the way to the Supreme Court. The world of sports wasn't immune—from gymnastics to tennis, women athletes of all stripes bravely came forward to tell their stories.
But many women were dismayed to learn that Nike, a brand revered for its spirit of inspiration and inclusivity, had skeletons in its closet, too. The company behind the swoosh, behind "Just do it," behind champions like Shalane Flanagan and groundbreaking gear like the world's first sports hijab, wasn't always a great place for women to work.
That started to change this spring, when women executives began to come forward with stories of inappropriate behavior from men in senior management: business trips that included visits to strip clubs. Little hope of working on marquee business lines like basketball. Verbal abuse. The litany of offenses was long, and for many of us, all too familiar.
Nike issued forceful condemnations, and several top male executives left. In September, the company debuted yet another headline-grabbing ad, featuring civil-rights activist Colin Kaepernick alongside star athletes like Serena Williams and Eliud Kipchoge. Runners keen for a pair of Nike's groundbreaking Vaporfly shoes—but hesitant to support a company whose values don't align with their own—might view this as a hopeful sign. —Daphne Matalene