One Student Runner's Open Letter To Her Parents
One runner has found a creative way to thank her parents for their support over all of the miles she has logged.
Heading out the door? Read this article on the new Outside+ app available now on iOS devices for members! Download the app.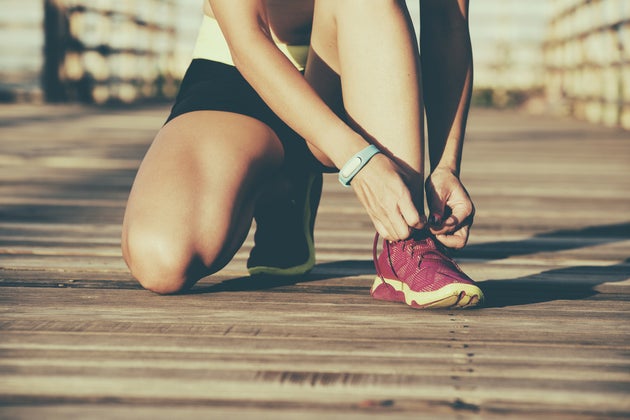 Calendars don't lie. The Great Wall of China, stoic in picturesque form, only passively commands the month of July, while days 1, 2, 3 actively rotate, reminding me I have less than a month left. Less than a month left before 3130 witnesses another inhabitant close its screen door. Gerald O'Hara punctuated to his rambunctious eldest daughter, gazing into a red-clay Georgia sunset, Tara was where Scarlett gained her character, her strength. Margaret Mitchell, I wonder, is it really the house that builds us? Running successes behind me, running successes providentially before me; Mom, Dad, every life lesson maturely upheld stems from the ambience you both relay. On the road, I'm simply pacing with an imbedded baton.
Run, shower, eat, class, work, run, weights, dinner, homework, read, sleep. BEEP-BEEP–another day? Repeat. In the height of XC season at Southeastern University, economical time-management skills become an adrenaline-rushing cross to bear.
"Megan, I don't understand how you efficiently run 70 miles, work 10 hours, and complete homework all in one week!" Tauntings, amazements don't lift my nose any higher after a 15-mile run. Pass it off, pass it off; I'm only mimicking learned work ethics.
RELATED: A Letter To My Dad, The Greatest Runner Of All Time
Flop, flop—quiet hours may be in order; but Mom, whether tumbling laundry or swooshing Swifter's echo down the hall, squeaky slippers expose your lithium-ion batteries are in high gear. A nap here, a nap there may be lost, but those additional thirty-minutes you coach me to spend fulfilling potential train me to arise at 6:30 a.m., run 3 miles, and still PR at a collegiate-level race by 7 p.m.. Tick, tick. What to do for five more hours?
Jugglers are praised for their adept ability to sail many balls into the air like a seesaw each going up or down in its turn. Drama, history, sports, music: these were the colorful balls you put into play. Rather than let intensity produce a single-interest burnout, multifaceted insertions were encouraged so talents wouldn't drain down the sewerage. Recently a pathway has been chosen, though, and athletic training demands unequally yoked time. How can sanity be reached? Mental balance. If it weren't for the exposure given to me as a child—Broadway musicals, Scripture, and Mel Gibson's infamous battle speech wouldn't steady me before qualifying races. Flashback: Unappreciative tantrum cries utter from a seven-year old heading to baseball practice. Flash-forward: Humble tears roll down a 20-year old breaking a school record, already forming a sonnet on it all.
Externally it's picture perfect: A solo runner plodding along; basking manatees to the left, pristine mansions to the right. Internally chaotic voices arise, attempting to plant smooches of death, enough to cloud bliss.
RELATED: A Letter To My Younger Self
"Look around. While others lay out, walk casually, sleep in—you're running, and 10 miles are still in store. Quit. Quit. Quit."
Sweat's pouring, cramps pounding, cackles ensue, Mr. Pessimism wins—wait, she's not stopping! I, Ms. Solo Runner, keep going. Crowds muse, "Her passion shows through; negativity rarely hinders her." Mom, Dad, how could I allow defeat to swell when you've fostered positivity? Intentional "I love you's", and "we're proud" statements ingrain cheerful vibes towards the sport. It's takes one more uplifting citation from you to sustain concentration.
Frayed pictures, blanched from sunlight, encapsulating moments spent together rest easy on my dresser. Soon they'll be tacked on my dorm room; the only constant tangible embodiment of you both. Just as Simba learned that Mufasa's ethos resided within him, acts of balance, positivity, and economy, which facilitate successful runs, mirror Meg's your girl. No guitars or greeting cards accentuate it adequately—stopwatches, sneakers and a road suffice.