NYC Running Mama: Destination Races
Michele shares her tips on how to survive the flight to a destination race.
Heading out the door? Read this article on the new Outside+ app available now on iOS devices for members! Download the app.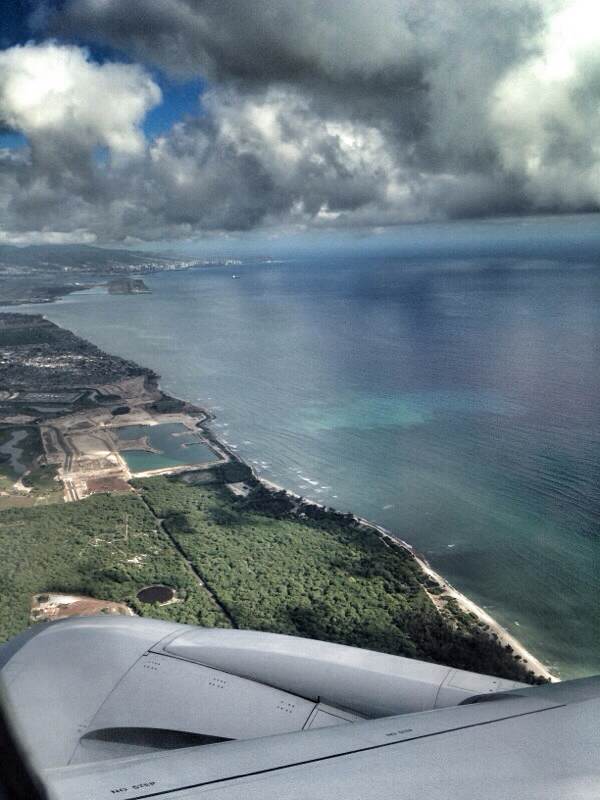 This past weekend I traveled to Hawaii to run the Honolulu Marathon with my sister and the other members of the Saucony 26 Strong team. It was an amazing experience filled with good friends, relaxation, SUN and warmth! Even though it wasn't a goal race for me, I was anxious and nervous about traveling 11+ hours only a day and a half prior to the start of the race. We flew out Friday morning, arrived Friday afternoon (Hawaii time) and ran the 26.2 miles early Sunday morning.
I've had some experience with destination-type races in the past including flying out to Los Angeles (~6 hours) for the LA Marathon last spring and driving (~5 hours) to the Potomac River Run Marathon last month. But this was the furthest I had ever traveled for a race before.
Destination races always sound so appealing when you are planning them, but if you are like me, reality sets in as the race approaches about how tough it can be on our bodies. Below are some of the things I did in the days leading up to and during the flight to ensure that I was as fresh and stretched out as possible.
Limit Salt: My hands, feet and calves typically swell when I fly. I reduced the amount of salt I was consuming two days out, as well as during the flight. I didn't completely eliminate salt because I wanted to ensure I had enough in my diet for the race.
Walk + Stretch: Every hour, I made a trip to the bathroom (thanks to all the water I was consuming). On the way back to my seat, I'd walk around a couple of times before standing and stretching at my seat. It's a bit tougher if you are driving, but consider making a few stops, (and you will likely have to for bathroom breaks) so you can stretch out your legs.
Bring water on the plane: The small cups of water that the flight attendants pass out will not be enough to keep you hydrated. I purchased (and drank) four 24oz bottles of water for the flight. You can also bring your own water bottle and ask the flight attendants to fill it up for you mid-flight!
Don't rely on airplane food: We didn't know what our options were going to be before the flight, so my sister and I brought enough food to last us the 11+ hours including a low-sodium wrap, tons of fruit (bananas, apples and oranges), bagels and salt-free nuts. Ensure you are carb-loading (if running a longer distance) and getting the nutrients you need for the race.
Compression Socks: This was the first time I tried this and truly feel like it made a huge difference in how I felt post-flight. I put on my socks right after takeoff and wore them until we got to the hotel.
Shakeout Run: This is a great way to run out the soreness and stiffness from the flight. It doesn't have to be long. Just 20 minutes will do the trick. You can run it shortly after landing or the next morning.