Meet Joanne From England!
For Global Running Day, we are celebrating runners' stories from all over the world. Follow all of them on our Instagram page.
Heading out the door? Read this article on the new Outside+ app available now on iOS devices for members! Download the app.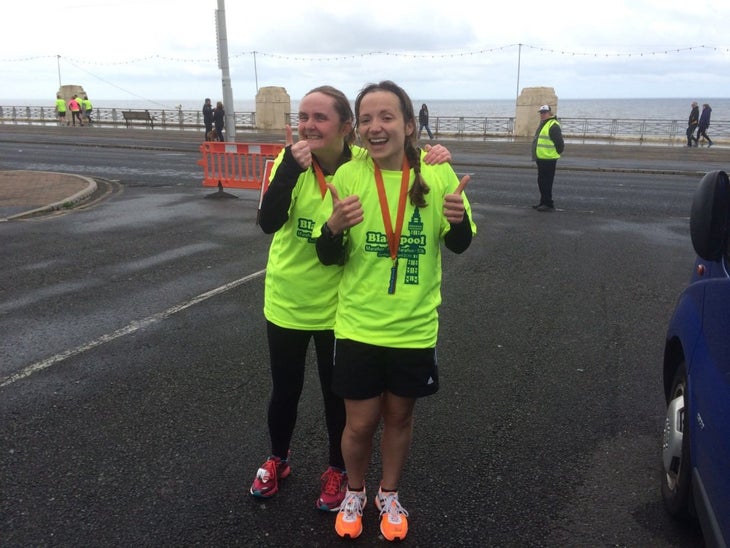 Joanne Musik is from Blackpool, Lancashire, England, and we asked her a few questions about running:
Why do you run?
During my life I have battled with mental illness and the stigma attached. Last year things came to a crisis point after a bereavment. I didnt know whether I was falling down a dark abyss. So one cold morning I eyed my trainers, checked the weather and set off on my first run in years. I felt finally able to clear my head and just tune out. Since that first one I have suffered from hip injuries, tendanitis, planter flaciatis, but I never gave up. This year I have completed my first of hopefully many half marathons and signed up for a marathon next year. I can confidently say running saved my life.
Describe your favorite place to run.
I live on the coast of northern England, and the weather is usually cold, wet and windy. But I love to run along sea front watching the waves crash over and the feeling of being free.
What's your go-to pre- or post-run meal?
I keep it simple whole grain toasted bread and peanut butter.
What makes you a badass?
The ability to never give up, and every footfall is an amazing achievement; if I can do it anyone can.
How will you celebrate Global Running Day?
Meet up with my running buddy, head out of a coast run, then toast our success this year with a hot chocolate and piece of cake.
Read all of our Global Running Day stories from runners all over the world here.