Why It's Important To Love Things Other Than The Run
Sometimes, with all of the goals and the training and focus required, the fun gets sucked out of running.
Heading out the door? Read this article on the new Outside+ app available now on iOS devices for members! Download the app.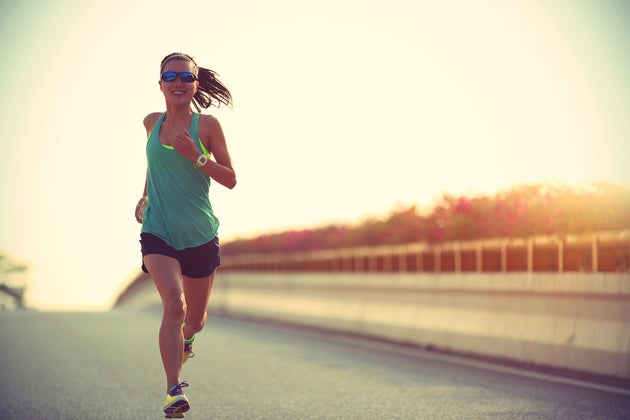 When we first start running, everything is new and fresh. We know running is something we do for fun, and we soak in every second of that runners high knowing we are helping our body and mind to be healthy.
During this time, it does not really matter what our goal is, we are just out there having fun, dreaming of running races every weekend, chasing that runners high, and expecting that improvement curve to just keep on going.
Nothing seems impossible. Once the running bug truly bites, we get excited by everything running related. We want more running data, we want more articles on how we can get even better, and of course, we want more running.
Once we start digging though the running websites, we hear about the importance of goals. How you need to pick something difficult to shoot for to make all that training worthwhile. As insecure runners who do not quite feel like they are "in the club" yet, we pick a time that seems acceptable. It might be based on friends PRs or a time that sounds about right.
Now we know what we have to do. Before we know it, we are dedicating more and more time to running, especially if we are following a marathon training schedule. We NEED to achieve that goal; we base our self worth around that goal. Every little pain strikes fear into our heart as we see our race flash before our eyes. I HAVE to reach that goal!
Suddenly, before we know it, the fun is sucked out of running. You base your life around running, and you become obsessed with your training. We look for more and more data. More sources of reassurance that we are doing the right thing, that we are not going to throw away what feels like the only chance we will ever have to do this.
Yes, I am being a little dramatic, but its true. I have been there many times before. Putting my long term health at risk, relationships with loved ones move down the priority list, putting my life on hold for my running goals.
Yet somehow, despite doing everything right, I either end up injured or miserable.
And why is this? Because we have now tied our confidence in who we are as people to this unpredictable sport. We know running can be a cruel mistress who breaks our heart over and over again, yet we still keep trying. As much as our perseverance is a great trait to have, if you are no longer enjoying your training, is it time to give it up?
Not so fast. There is another way: Find joy in something other than running.
Take 30 minutes of your time to sit down and write everything that you like doing excluding running. This can be as simple as eating a bowl of cereal (yes, that is on my list), to scuba diving in the Great Barrier Reef (if you live close enough of course).
Write down every activity that you have enjoyed in the past, and would like to do more of or wanted to do (and realistically intend to do- going to the moon might be a little unrealistic right now). Some of my examples included; coloring, going out to eat at hole in the wall restaurants with friends, watching sunsets, and baking.
Now start going to work on your list. Either in your free time, or in some of the time you were spending with Dr. Google to make your way through the list (especially if you are injured!!) Hopefully, you will soon start to bring in joy in other areas of your life, and you will work on those relationships of loved ones which mean more to you than running ever could.
Running is something you do, not something you are, and these activities can be other things you do, another part of what makes you who you are. This will mean when you do run, you do not feel like this is all you have to offer the world, that this is the only way you can find joy. Running will always be there for you when you need it, but it is only when we find that balance to realize that there is more to life than running, that we are able to see just how much beauty there is all around us.
Read More:
10 Everyday Secrets Of Happy, Healthy Women
When Running Turns Into An Unrequited Love