My Month Off From Running Was Worth The Frustration
After taking an injury-inspired running break, this runner reflects on why the time away was well spent.
Heading out the door? Read this article on the new Outside+ app available now on iOS devices for members! Download the app.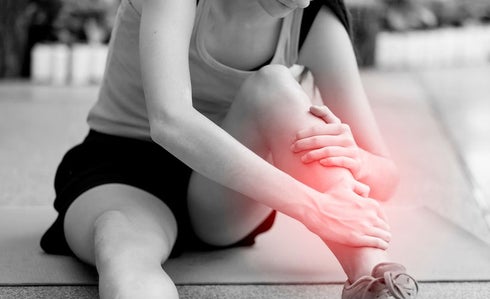 Yesterday was my first time running in a month. It is hard for me to not be able to run, push myself and push past my limits–to not be able to work harder than I did the day before.
I've learned the hard way that when it comes to injuries, rest and recovery are so important to coming back better than ever. I injured my shoulder from overuse, and instead of resting (which is what the doctor prescribed!), I decided to push through the pain. I thought that "going lighter" would be enough. Let me tell you: it wasn't. My inability to follow my doctor's orders actually made my injury worse. To this day, I still have to be careful, because the injury was never able to properly heal.
So when I felt a bad case of shin splints coming on, I forced myself to rest. Most runners know that shin splits are like a delivery from the devil: the pain can be unbearable, and there is no real solution. You can't really foam roll your shins, and there is no stretch that really helps relieve tension in that area. When shin splints catch up to you, the only solution is rest. So rest is what I did. I've spent the last month forcing myself to go easier, to use the bike or strider instead of the treadmill. I've forced myself to spend more time warming up before workouts and more time stretching after they were over. 
Yesterday was my first time running since coming back from shin splints, and though I am not where I was, it felt so good to be running again.
Here are some of my favorite tips for preventing and healing injuries:
Rest, rest, rest and more rest. Your workout routine should have at least one rest day each week. This helps your muscles relax and recuperate.
Find ways to add stretching to your routine. I know from experience how hard this one can be, but stretching more will help prevent injuries.
Make sure your shoes fit properly. Whether you are running or weigh training, proper shoes play a huge role in preventing injuries. Additionally, try to replace shoes as they start wearing down, as old shoes with worn-down support can lead to shin splints.
Try taking Epsom salt baths. These are SO helpful when it comes to relaxing your muscles.
Listen to your body. Be kind to yourself. Every day is different and every workout is different. Let your body heal, and be patient with it as it does. It can be hard, especially when you are used to running at a certain pace or pushing a certain weight. That being said, if you're able to let your body recover, you'll be in the best position possible to return from an injury better than ever or to progress your training to the next step.
Related:
A Runner's Complete Guide To Shin Splints
7 Ways Runners Can Prevent Shin Splints
4 Times To Never Self-Diagnose Injuries–And 1 Time It's Okay