The Beauty Of Trail Running
Our Editor-in-Chief shares what it's like to run 50K on hilly trails.
Heading out the door? Read this article on the new Outside+ app available now on iOS devices for members! Download the app.
On a poorly maintained path at 6,000 feet above sea level, my lungs burned, my calves quaked and I wasn't sure if I could finish the workout. With at least 6 miles to the nearest trailhead, I was sucking wind.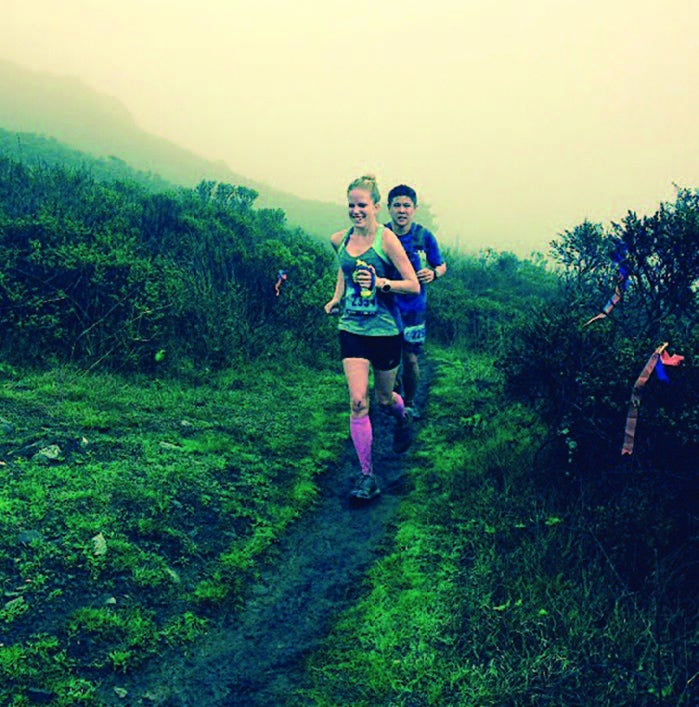 Last year, I signed up for The North Face Endurance Challenge 50K expecting to figure out how to run long; the race distance would be the farthest I'd ever gone on foot. What I didn't foresee was that I'd learn how to run on trails.
To be honest, I didn't realize there was much to know. When I was younger, I had competed in cross country (which is most often run on dirt and grass), and I continued to sporadically race trail 5Ks and 10Ks as an adult. However, I'd always approached trail running in the same way I did running on roads. The path could be hillier and the footing might be trickier, but in my mind, they were more or less the same beast.
Because of this misconception, for the first several weeks of training for the 50K, I struggled. I was extremely discouraged when my long runs took nearly twice the time as they normally would. Every inch of every hill, I concentrated on how badly I didn't want to be climbing as I counted my steps to the top.
But finally, during that solo 14-mile run through backcountry at 6,000 feet, something clicked. I'd been running up switchbacks for more than 3 miles and the path was so socked in with vegetation, I had no concept of when I would reach the top. During this climb, my perspective started to shift. As I dragged myself up the incline, under downed logs and over high bushes, I fell into a new rhythm.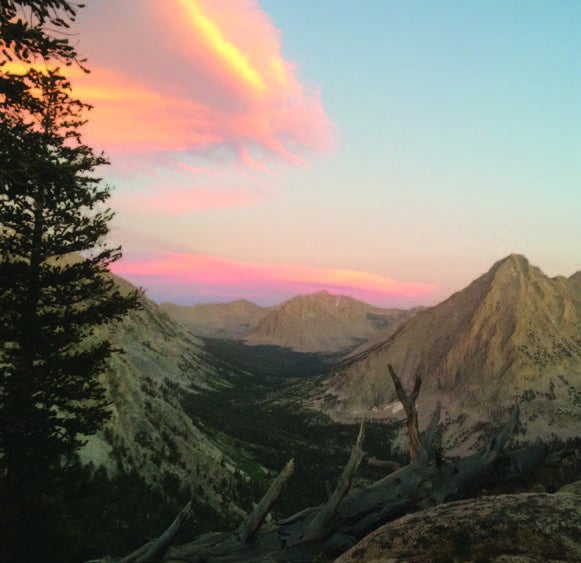 I could hear my heart beating and my breath releasing. I realized that my pace was irrelevant and so were the miles—as long as I kept my beats and exhales steady, I could climb for hours. When I finally reached the top, I stopped for a few minutes—not to rest but to soak up the view.
The beauty of trail running comes not just from the wilderness (although it's lovely) but from the connection you create with your body and mind. So much of our time running we spend distracting ourselves from what it feels like to really run. Whether it's with music, podcasts, friends, race-day spectators or our own thoughts, we learn to survive miles through disassociation. Thanks to changing terrain and challenging footing, when it comes to trail running, tuning yourself out isn't an option.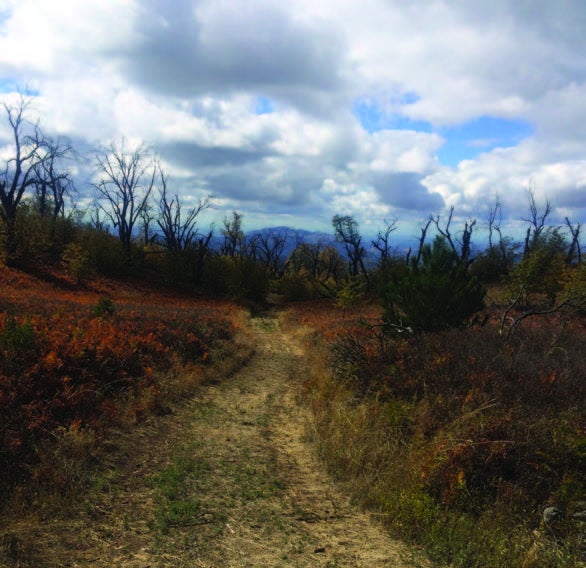 Flipping this switch in my trail running brain has enabled me to be a better runner whether I'm on a mossy singletrack or office park concrete. Why wish away the climbs when you can savor every step?
More From Our Editor-in-Chief
A Veteran's Advice To Beginners