Find The Race That's Right For You With These Pro Tips
There's a race for everyone. Here's how to find the right one for you.
Heading out the door? Read this article on the new Outside+ app available now on iOS devices for members! Download the app.
One of the coolest things about running is that there really is no "typical" runner. Our sport attracts everything from super-competitive Olympians to fun runners who do it for the #selfie. Likewise, there's no one kind of race—though races started out as fairly straightforward events, taking place only on the track or roads, they've evolved into a world that's as diverse as the people in it. Today, runners can choose from a variety of events over a variety of distances and terrain—so many, in fact, that it can feel kind of overwhelming! So how do you choose your perfect event? Never fear—we've got you covered.
Obstacle Course Racing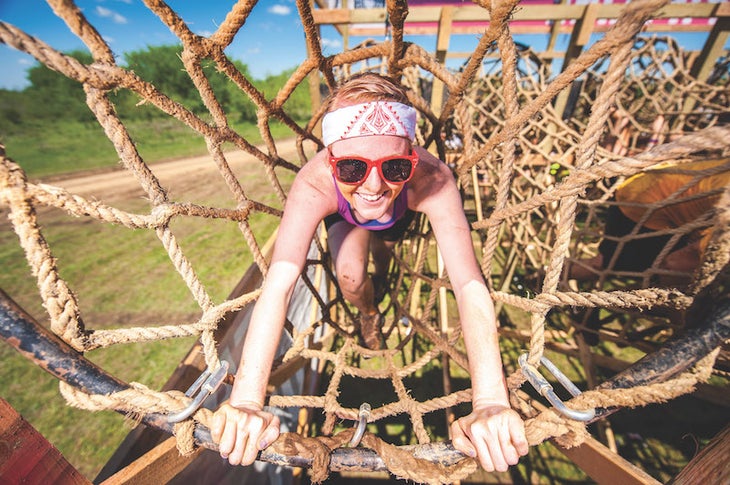 Who it's for: The brave and quirky
Mud pits! Rope ladders! HOOPS OF FIRE! These blockbuster runs are interspersed with intense challenges to seriously test your fitness. Obstacle course racing is a perfect combination of strength, cardio and mental toughness. The reward is simply survival—most events aren't timed and don't rank finishers. This also means most obstacle course races don't have awards, but who needs a medal when you have epic bragging rights?
Level Up Your Racing Game
Try a military-inspired challenge like the GORUCK Challenge, based on U.S. Army Special Forces training. It doesn't have the flaming hoops of other obstacle course races but will inspire you to get in the gym—after all, that 30-pound pack isn't going to carry itself for 20 miles.
Your Essential Reads
Get The Gear
Race It
Warrior Dash
The beginner-friendly Warrior Dash proclaims "anyone can start, and anyone can finish." That shouldn't be interpreted as "easy," however—with obstacles like the Risky Business log bridge or the slippery Upslide Climb, this 3-mile course is no walk in the park.
Spartan Race
From the 3-mile "Sprint" race to the 14-mile "Beast" distance, the Spartan Race offers a variety of challenges for athletes of all levels. It also has the reputation for being one of the toughest races on the obstacle-course-racing circuit, featuring challenges like crawling under barbed wire and over steep walls.
Tough Mudder
As the name implies, you're gonna get dirty. 5K, 5-mile and 12-mile options await Tough Mudder competitors, who conquer obstacles like Everest 2.0, a slick 15-foot quarter pipe that simply can't be summited alone. Comradeship is inevitable during Tough Mudders—even if you don't start the run with a team, you'll have one by the time you cross the finish line.
Related: Making The Transition From Running To Obstacle Course Racing
Trail Running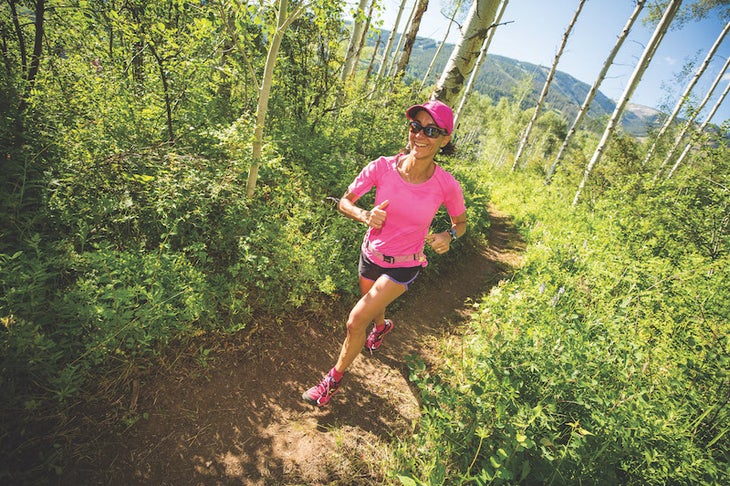 Who it's for: The mindful runner
If you run for the escape from the daily grind, why not really escape? Trail running gets you out of traffic, out of town and into a state of Zen. Because of the varying terrain, inclines and curves in the trail, your average pace per mile will likely be slower than your pace on paved road, but you'll be so happy, you probably won't care.
Level Up Your Racing Game
Apply your adventurous nature to your race registrations with a race-cation. Trails are abundant in almost every state, and many offer breathtaking views. Why not see for yourself? 
Your Essential Reads
Get The Gear
Race It
XTERRA Race Series
With runs across the country ranging from 5K to 50K, the XTERRA trail racing series has gained a reputation for well-organized races and an incredibly welcoming atmosphere.
The Grand Circle Trail Race Series
Featuring races in some of the most stunning scenery—the Grand Canyon, Monument Valley and Zion, to name a few—this race series proudly boasts an environmentally friendly, zero-waste record that benefits you and Mother Nature.
Rogue Trail Series
Head to Austin, Texas, for a series of twisty-turny races that take you up, over and through some of the coolest trails in the Lone Star State.
Related: Beginner's Trail Running Training Plan
Track And Field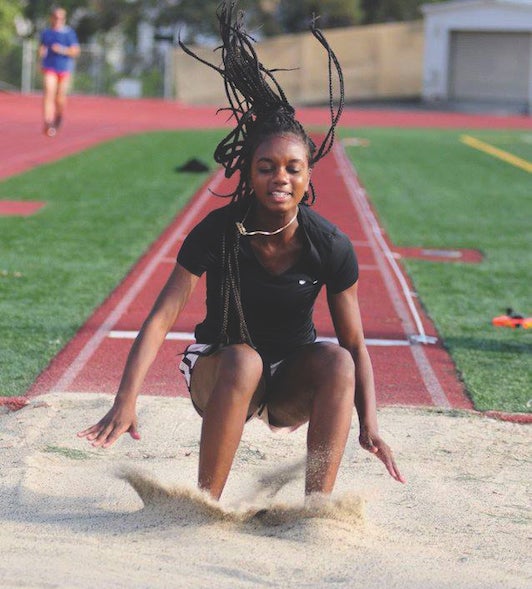 Who it's for: The speedy and the time-crunched
It's not just for high schoolers anymore—thanks to the explosive growth of USA Track and Field masters clubs, more than 3,000 clubs await your speedy talents. Training for a sprint event requires less time than a marathon, and track club workouts and meets are notoriously family-friendly, making it a perfect outlet for moms.
Level Up Your Racing Game
Try the "field" of "track and field"! Sprinting is fun, for sure, but why not learn a new skill from your club? In addition to working your muscles in new ways (key for injury prevention), you may surprise yourself with your mad triple-jump skills.
Your Essential Reads
Get The Gear
Race It
American Masters Track and Field Championship
This track meet for the 25-and-over crowd features 19 events, including track, field and relay competitions. Stick around until the end, when a bonus competition takes place: the tug-of-war.
San Diego Summer Nights
Competitors of all ages are welcome at this super-friendly track meet that doubles as a fundraiser for the San Diego State Women's Track and Field program.
Related: How You Can Do A Track Workout Without A Track
Road Racing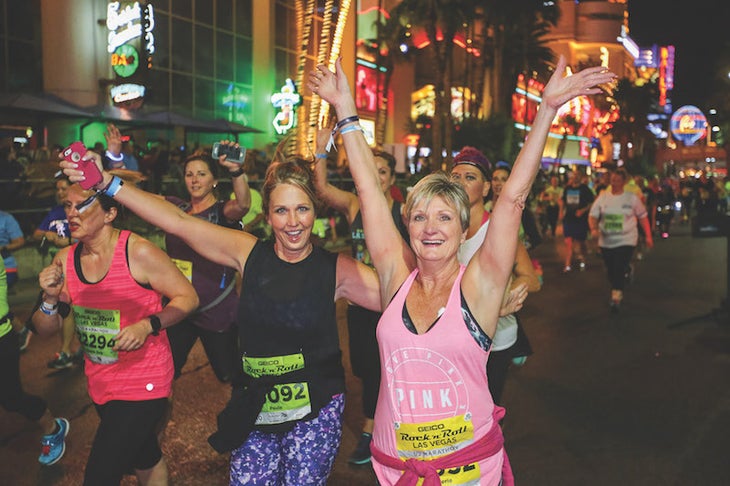 Who it's for: The carrot chasers
If you're motivated by competition, whether against others or your own personal best, road races provide a consistent environment to test yourself. Road races of all distances—from the 26.2-mile marathon to 1-mile throwdowns—are easy to find in just about any city, on just about any weekend.
Level Up Your Racing Game
Add a challenge by going for a shorter race. It sounds counterintuitive (after all, isn't shorter supposed to be easier?), but if you're used to running half marathons at a 10-minute-per-mile pace, racing a flat-out mile in less than eight minutes will leave you breathless—literally.
Your Essential Reads
Get The Gear
Race It
Rock 'n' Roll Marathon And Half Marathon Series
Running is fun—might as well make it a party! The sport's largest race series, with dozens of events worldwide, is known for its festive atmosphere—it features live bands, cheer teams and tons of fun at every mile marker.
ParkRun USA
These free, weekly 5K races take place in communities all over the world as a way to encourage veterans and newbies alike. Gather your training buddies for a little friendly competition—last one across the finish line has to buy the post-race beers.
Bring Back the Mile
These short but intense races are getting a big following in the United States, thanks to the running superfans at Bring Back the Mile. Its events, usually held in high-profile urban locations, bring a hip, fun vibe that draws big crowds of enthusiastic spectators.
Related: What Racing Trends Are Showing Us About The Future Of Running
Ultrarunning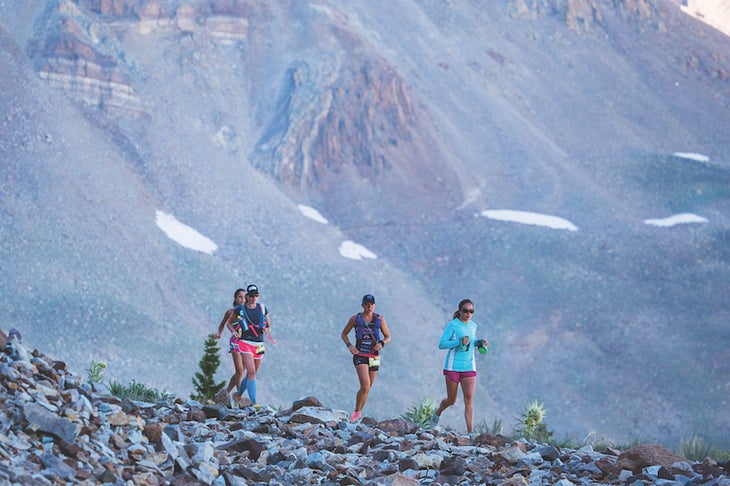 Who it's for: The super-chill
Level Up Your Racing Game
Try a 24-hour race. Instead of following a course of 50 miles or more, runners cover the same loop (usually 1 or 2 miles) continuously for the duration of the race to see how far they can go. If you think that's crazy, consider this: Some races go for six days.
Your Essential Reads
Get The Gear
Race It
Leadville Race Series
The Leadville Trail 100 is to ultrarunners what the Boston Marathon is to road racers: super-challenging, super-coveted and super-difficult to get into. However, you can get the Leadville experience with its series races in Texas and Colorado, which promise just as much suffering—and just as much satisfaction.
Aravaipa Running Events
Widely regarded as one of the best ultrarunning organizations in the sport, Arizona-based Aravaipa Running holds a variety of long (looooong) runs throughout the year, including the 100-mile Coldwater Rumble, 54-kilometer Insomniac Night Trail Run and six-day Across The Years race.
Related: An Average Runner's Complete Guide To Ultrarunning
Multisport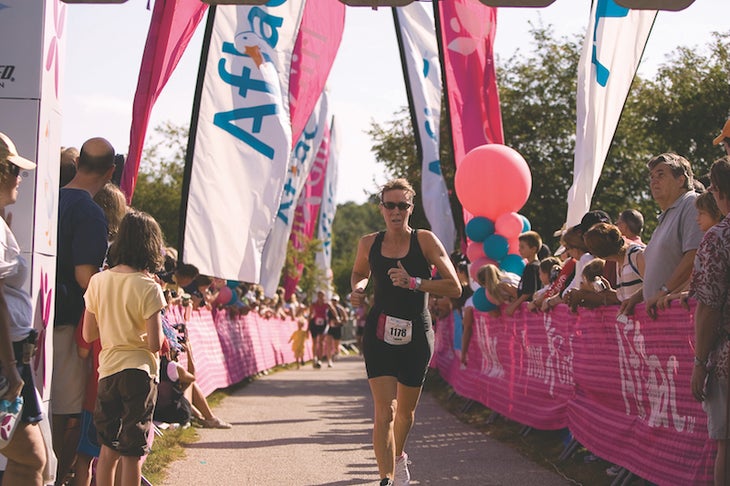 Who it's for: The injured reserve
If you find yourself spending more time rehabbing an injury than you do actually racing, multisport events may be just the fix. The cross-training involved for triathlon, duathlon and aquathlon—specifically, swimming and cycling—are great, low-impact activities that can strengthen your running while minimizing your odds of injury. In fact, most triathletes arrive at the sport because an injury forced them to cross-train—but they stay because they love the challenge of swim-bike-run.
Level Up Your Racing Game
Try a long-course triathlon, which covers a total of 70.3 miles in the half-iron distance or 140.6 miles (!!!) for a full iron distance. The training is intense—some log as many as 20 hours of training per week during peak periods—but if you're looking for a challenge, this is it.
Your Essential Reads
Get The Gear
Race It
Life Time Indoor Tri
Hosted at more than 40 Life Time Fitness gyms around the country, this unique format is perfect for beginner triathletes: Swim as far as you're able for 10 minutes in the pool, then take a 10-minute break; bike for 30 minutes on a stationary bike, followed by a five-minute break; run for 20 minutes on a treadmill.
Iron Girl Triathlon Series
This race series, created by women for women, is an energetic and empowering environment for triathletes of all levels. The sprint distance (a half-mile swim, 12-mile bike and 3.1-mile run) is often lined with super-supportive spectators, all cheering you to the finish.
Otillo SwimRun
No bike? No problem! Try a swimrun, where you and a partner work as a team to navigate a course that alternates between land and sea. Events can be found around the world, making swimrun an epic way to sightsee—way better than a tour bus, right?