5 Things To Try When You Don't Want To Run
If you're in a bit of a runner's rut, here is what you can do to stay active and as you make your way out of it and to the other side.
Heading out the door? Read this article on the new Outside+ app available now on iOS devices for members! Download the app.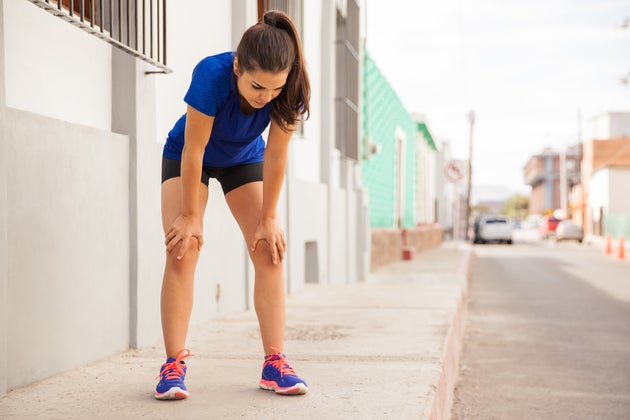 You train hard and race even harder, riding on an endless runner's high. Then, all of a sudden, your legs feel like lead and you've lost the spring in your step. Instead of bounding out the door for your run in the morning, you hit the snooze button and stay in bed.
You are D-O-N-E and sick of running…at least for the time being.
What's a runner to do when she doesn't want to run? Here are five things to do to keep yourself busy until your running mojo returns.
Hit the gym.
You often don't make time for strength training during the season because you're too busy running. Now is an ideal time to work on your strength and shore up any weaknesses and muscle imbalances that you may have. Hello lazy glutes? Not only will this help you become a stronger faster runner, strength training can also help prevent injuries.
Take a dip in the pool.
Swimming is a good complement to running and a great non-impact way to maintain your cardiovascular fitness. Swimming is also a great way to work your upper body, which is often neglected by runners, helping you to build a balanced body.
Take to the snow.
If it's winter, a fresh blanket of snow is no reason to stay indoors. Why not find a new way to explore your typical running routes or trails? Try cross-country skiing or snowshoeing for a change of pace.
Try something completely new.
Crossfit. Zumba. Pilates. Rock climbing. Barre class. These days, there are so many different options for staying in shape aside from running. Try something new, or a class that you never made time for before because you were too busy training. Novelty and diversity in training is good for your body and mind.
Rest.
If you body balks at the idea of running, it may actually be your body's way of telling you that it's time to take a break. If you've been training for a big race, you actually need this time off from running so that your body can recover and repair itself. Don't be afraid to kick your feet up and rest.
What's your go-to activity when you're burnt out from running?