You're Racing On A Hangover—Here's How To Get It Done
Racing the day after a wedding or other big event and determined to hit the start line?
Heading out the door? Read this article on the new Outside+ app available now on iOS devices for members! Download the app.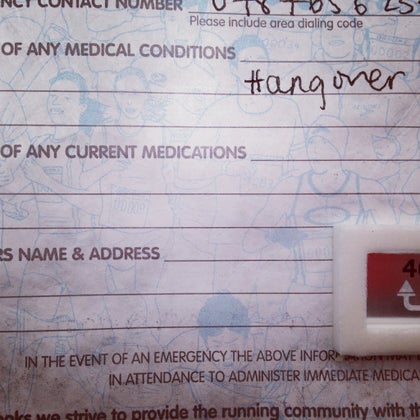 What do you do when you're asked to be a bridesmaid the day before a race that you've wanted to take part in for ages?
Do you…
…scrap the race?
…tell the bride you're sorry you can't make the wedding, but you have some carb-loading to do?
…go to the wedding and still race (and face the hangover/sleep deprivation consequences)?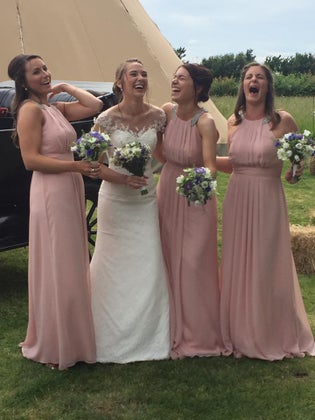 This past Saturday I was a bridesmaid at a very good friend's wedding, and being a good wedding guest I made sure I was on the dance floor with my Gin and Tonic in hand well into the evening. Less than 12 hours later I was crossing the finish line of the British 10K London Run, a full 13 minutes slower than my PR.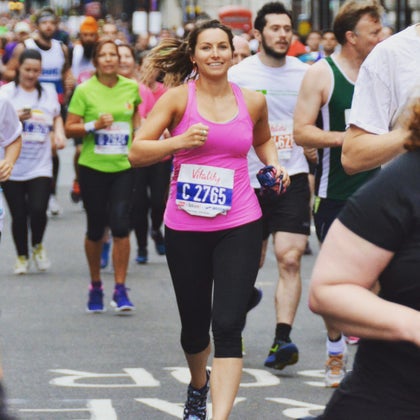 Planning on racing with a hangover? Here's what you need to know…
Your usual pre-­race meal may not cut it.
Whether it's because your hangover has left you with an unusual craving, or because you feel a little nauseous, listen to the hangover­—it knows what it wants. But on a serious note, make sure you have at least come calories/energy in you before you run.
Caffeine, caffeine, caffeine.
Lack of sleep is one of the major components you may be dealing with, so you may want to order your iced latte with an extra shot on this occasion.
Make sure to hydrate before you run.
And along the way, take advantages of all the water stations, walking through them if you need to avoid a stitch. An electrolyte drink like Nuun before bed and again in the morning is a good idea.
Be prepared to take a bathroom break, even during a short run.
Either due to excessive water drinking before and during the race, or because of the hangover side effects (no judgement here!).
It won't be fast, so do not go all out for a new PR.
Stick to a more conservative pace, especially to start. You can always pick it up as you clock up the mileage.
It won't be pretty.
Be prepared to sweat, snot and cry more than usual on a run. If you feel really unwell, lightheaded or dizzy, be prepared to walk or pull out altogether.
Tell someone that you're hungover incase you need medical attention along the course.
Write it on the back of your bib if you're running alone.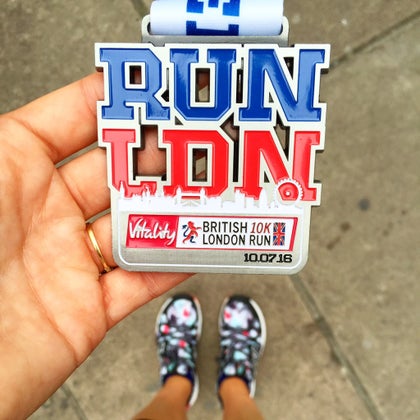 Although sweating out the alcohol is a bit of a myth, you probably will feel better post run, and if not, then just tuck into your goody bag and enjoy the carb reloading fest. The medal also helps…