Why ClassPass Is Still A Good Option For Runners
Even as they move away from their Unlimited option, Race Pace Jess shares why ClassPass still offers a lot of flexibility for runners.
Heading out the door? Read this article on the new Outside+ app available now on iOS devices for members! Download the app.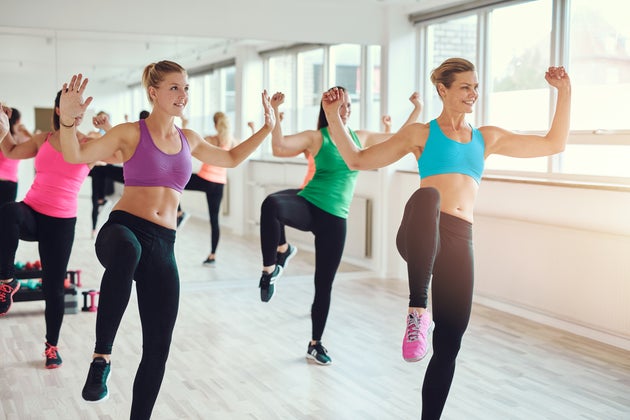 Offered in 39 cities, ClassPass is a monthly membership that gives users access to boutique fitness studios and gyms in their neighborhood that can make working out at boutique fitness studios more affordable. Even though they no longer offer unlimited classes per month, it can still be a great service for runners.
Runners generally don't need a full-time gym membership or unlimited memberships to their favorite boutique fitness studios because we spend most of our time running outdoors. However, as you already know, we can benefit from weekly yoga and cross-training classes.
Here are a few reasons ClassPass is still a great option for runners who don't need a full-time gym membership.
Flexible Membership Options
ClassPass allows users to switch between plan options as often as needed. In most markets, users can choose between 5 and 10 class options. The 5-class, Base membership is great for peak training periods. The Core membership gives users 10 classes per month to use, which is a great option during less intense training periods.
Access To A Treadmill During Inclement Weather
I don't have a gym membership and I used to panic when the weather kept me from getting in an important training run. Since signing up for ClassPass, I no longer have to worry about bad weather preventing me from getting in my run. I use my membership to book a gym session at a gym in my neighborhood. This allows me to use a treadmill at a local gym without having to pay for a full-time gym membership.
Unlimited Options For Cross-Training
Never get bored with cross-training again! Without having to commit to one studio or gym, ClassPass allows you to mix up your workouts as often as you like. In the NYC market, you can take cycling classes in a swimming pool, ballet for adults, strength training classes, female-only classes as well as more traditional classes.
Other Bonuses
In NYC, where I live and run, I can also use ClassPass to find local group runs, find a place to use NormaTec Recovery sleeves and even sign-up for solo sessions on an Alter-G treadmill.
As you can tell, I'm a big fan of ClassPass. I've been a ClassPass user for over a year now and am much stronger because of the access it's given me to great boutique studio classes in NYC that I otherwise wouldn't be able to afford.
NOTE: If you live in a city with ClassPass and haven't tried it yet, tweet me @RacePaceJess and I'll send you a special referral link to save $30 off your first month.