10 Relatable Confessions Of Run Rage From Real Runners
You'll laugh at—and totally recognize—these confessions of run rage, full of yelling, tears and even a pair of shorts full of poop.
Heading out the door? Read this article on the new Outside+ app available now on iOS devices for members! Download the app.
Hypothetically speaking, pretend you're approaching mile 25 of a marathon. Everything hurts, you feel like dying, and you're a little angry that your coach and best friend somehow missed you at every single place they promised they would catch you at along the course. Then when you finally spot them, instead of giving hugs to your selfless support system who dealt with you for months while you trained, you throw your middle finger at them and spit imaginary fire through your eyeballs.
Sound familiar?
Or maybe, hypothetically speaking of course, you're at 26.1 miles into the New York City Marathon and you see your sister, who is supposed to be using her super cool VIP pass at the finish line, and you scream, "WHY AREN'T YOU AT THE FINISH LINE?!" instead of "Thank you for everything you do for me!"
OK, FINE! Those aren't hypothetical scenarios.
I admit it, I've been known to run like an irrational crazy person from time to time. But before you judge me, remember, this is a safe zone. And in my defense, I apologized for months. In fact, I'm going to take this opportunity to do it again. Coach Josh, GB and Sammy. My bad. I'm so sorry I turned into a mid race run rage monster.
Look, run rage happens and I know I'm not alone. I asked the running community for their most cringeworthy run rage tales because as embarrassing as it may be, together we can prevent run rage.
Ready? Here we go!
Runger + Runrage = Danger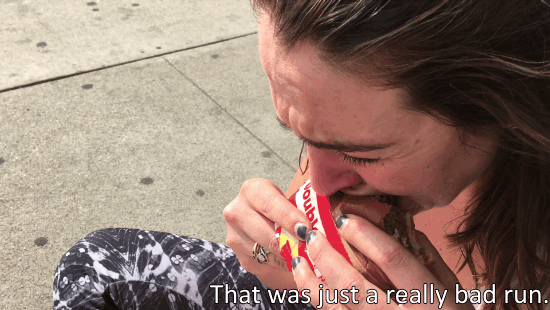 I remember one summer I was pushing hard and training for a PR at my goal half marathon. I did a 12-mile long run with two hills at 9 percent grade on a hot day in September.
The only thing that got me through that brutal run was the vision of a burger and cold beverage.
So I finish the run and I'm exhausted. My husband, the BBQ grill master, texts to say he's going to have to work another hour. I totally lose it. The world is ending because I am not getting my burger at exactly 5 p.m. It no longer matters that he gets up at the butt crack of dawn to drive me to races, that he doesn't complain about running clothes and foam rollers lying everywhere. Oh no, all that matters is THE RUNGER.
Happily for our marriage, I found a bag of Snapea Crisps in the pantry and made myself a gin and tonic.
We are still married today and I nailed my PR by 4 minutes. —Robin
The not-so-happiest run rage on earth.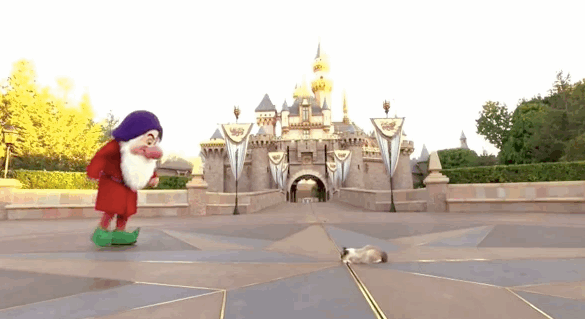 In 2016, I ran the Disney Marathon. Seven weeks earlier, I ran the Philadelphia Marathon and ended up with tendonitis of both hips and a strain of the right flexor. I went through with Disney anyway. About 4.5 miles in, I decided to try Biofreeze for the first time. Turns out, I'm allergic to Biofreeze.
Here I am, attempting to run a marathon with injuries and an allergic reaction. I did what anyone else would do, I called my mom. She yelled at me for trying Biofreeze and I unleashed a tirade of insults on her.
An embarrassing amount of time later, I finally crossed the finish line and my mother and I headed to Disney Springs to get some post-marathon grub. I spent the whole time complaining. She was walking too fast, talking too much, my legs hurt, it was too cold, the food was too hot, etc.
I honestly have no idea how she put up with me the rest of the night. —Suleidys
Girlfriend of the Year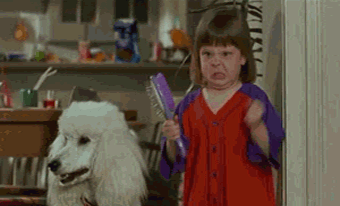 In 2014 my boyfriend came with me to New York to watch me at miles 18 and 22 of the New York City Marathon. When I reached the finish and called him, he said that he was freezing and hadn't eaten lunch so he and his parents had gone to eat and warm up. Then he told me that they would meet me back at the hotel. I roared down the phone, "I am shivering and have just run a marathon, and I want fries. But where are you? Eating! Not even here to see my medal."
Back at the hotel I discovered that he'd bought me a New York Marathon hoodie and bottle of champagne to celebrate my PR. Worst girlfriend ever. —Charlie
4. Ultra-Marathon Run Rage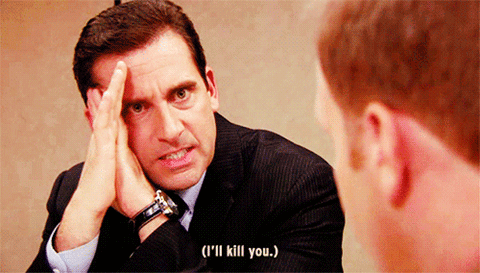 I was at mile 92 of my second 100-mile race. I was running along the ocean on a beautiful clear night but my pacer couldn't do anything right. He wasn't holding the flashlight right, he was breathing too hard, running too fast, walking too slow…
I texted my crew that I was literally about to dump his body in the ocean. A few miles later I threatened to "f***ing punch him at the finish line." Oops. I apologized later. I don't know why he was the source of all of my anger. —Jennifer
Lost In Translation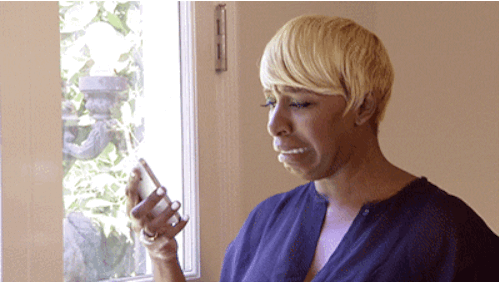 Last year training for my first marathon, my training run was 28K. My husband found a nice simple route and printed me off a little card with turn-by-turn directions.
I am a directional idiot. The first stretch I ran too far down and got turned around. I tried to figure it out myself but got even more lost. I called him flipping out. We had the live track feature on my Garmin watch on so he was able to see where I was and tried to direct me home.
I got lost again and tried to be a big girl about it, but I failed. I called him crying and told him off. I told him it was his fault I got lost. Eventually, I calmed down and I was able to find my way back home.
A route with turn-by-turn directions, I got myself lost and gave it to him verbally. —Charity
The Spectator Rage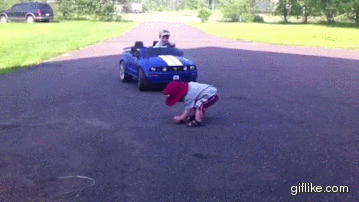 One time, I screamed at my best friend's dad in the running leg of a triathlon. He told me to pick up the pace and I shouted back, "WHY DON'T YOU PICK UP THE PACE YOU SEDENTARY OLD MAN!"
To this day if anyone yells "pick up the pace" at me and they are not racing themselves, I want to sink my teeth into them and watch them die a slow death… Too much?
Relay Rage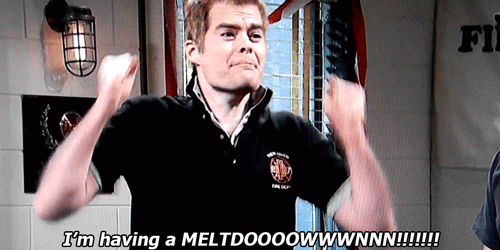 I was running my first relay and even though it was only 9 miles, it was 103 degrees out. My team captain came out (who, mind you, had just run an 11-mile leg) and was running alongside me, pouring water down my back, making me take in fluid, etc. I turned to her and said , "What the f*** did you get me into! I am going to die right here on this road and you'll have to tell my husband how I died!"
Then, I grabbed the water and told her to get away from me.
When I finished my leg I climbed into the van, announced that I quit and they were all effing crazy, and immediately fell asleep.
When I woke up, I apologized profusely for my behavior. Then, I got out of the van and ran my midnight 6-miler which, to this day, just so happens to be one of the best runs of my life.
Supportive Friends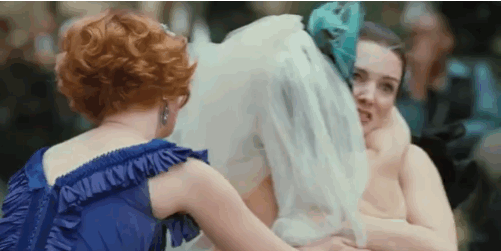 I ran cross country in college. Sophomore year, we were deep in the season. Peak mileage and peak travel for meets, plus school. I went to practice one Sunday and coach had a route mapped out for 8 miles. He messed up the turns (this was before phones and even Garmins) and we ended up running 13 miles.
At this point, this was the farthest I'd ever run in my life. I limped home and swung open the door to my dorm room. My two best friends asked me how practice was and I just started to cry. Too tired. Too sore. Too hungry. Too everything.
I will never forget—my sweet friends helped me to my bed, pulled off my running shoes, helped me sit up, and poured me a bowl of cereal. It's moments like that you realize how important your support system is, whether they are runners or not! —Anna
Like Stealing A Banana From A Baby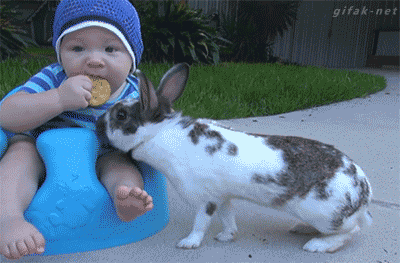 While I was running the New York City Marathon, I accidentally stole a banana from a little boy who was cheering from the sideline with his family. Earlier in the race, people had been handing out bananas and apparently around mile 18, my severely impaired race brain couldn't tell the difference between a little boy who was about to enjoy a banana and someone who was offering bananas to runners.
I tried to apologize but I kept running so I doubt they heard me over all the noise. And yes, I did eat the banana. —Brigitte
Shit Happens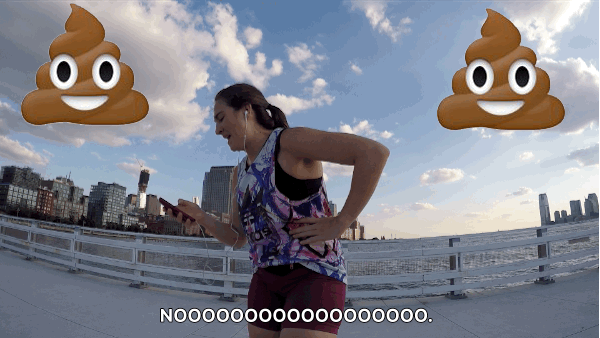 I get off of work early on Fridays and since my kids were in school and my hubby was at work, I took off for a long trail run. It was beautiful outside! I had run about 2.5 miles, and my stomach started to cramp up. I thought, uh-oh, and turned around to head back. Then I felt it. I knew I had to poop, and I knew I couldn't hold it.
I started running as fast as I could but the running was just making it worse. I called my hubby in pain and about to cry. He was amused, which did not make me happy. He said he would head my way but was a half an hour away. I was 40 minutes from my car so I told him to hurry. Right when we got off the phone, I knew that I could not hold it any longer.
I pooped myself right there on the trail.
I walked for 25 minutes until my husband could meet me at a parking point along the trail. When I got in his truck, he made me sit on his jacket, get as far toward the passenger door as I could, and he rolled down all of the windows. When we got to the house, he made a spectacle out of spraying deodorizer in his truck. I already felt bad enough, I just lost it on him. I went on a tirade, along with a snotty ugly cry! It was bad all the way around, but I went OFF like I have not done in years. —Kristie
Outrun Run Rage
While explosive irrational outbursts over cheeseburgers or supportive friends may be unavoidable, according to Kristen Dieffenbach, Ph.D., CC at the Association for Applied Sports Psychology, there are two things we can do to outrun run rage. (#RunningPun.)
1. Be Proactive. "There is a physical and a psychological component to the irritability that can occur and managing some of that is integrally connected to fuel, hydration and sleep/fatigue. So, some, limited, management can occur with having a clear and detailed fueling plan."
2. Prepare for the worst but hope for the best. "Emotions run especially high after an event when there is fatigue and perhaps the outcome isn't what you expected (or even when it is good). Talk to those around you and let them know that getting irritable can happen over the course of the event. Give them permission to back off and let them know what you need – i.e. space after a race instead of questions."
Just remember, should run rage strike, a very sincere apology goes a long way. (Have I mentioned that I'm really sorry about flipping you off, Coach Josh and GB?)
Until next time, #RunSelfieRepeat