9 Sacrifices Runners Make Every Day
Here are just some of the sacrifices we make as runners to do what we love.
Heading out the door? Read this article on the new Outside+ app available now on iOS devices for members! Download the app.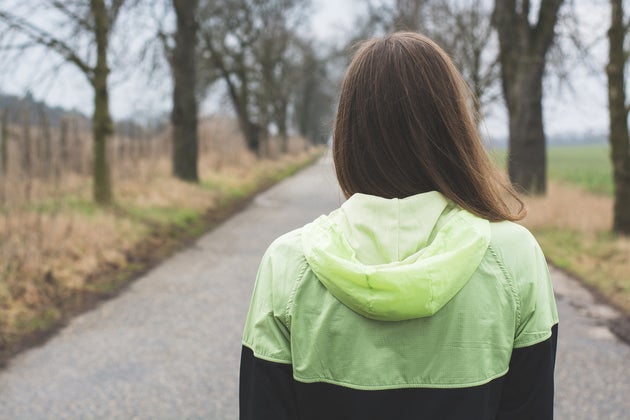 *Courtesy of Run Haven
Most would agree that the sacrifices we make as runners are well worth the pay-offs. That said, there are still things we give up to devote ourselves to being runners. Below are nine of these so-called sacrifices.
Beautiful feet: One of the greatest sacrifices we runners make is our feet. We wistfully remember the days when our feet were soft, supple and attractive. Years of running have destroyed the foot. Soft skin has been replaced by blisters and calluses. Perfectly coiffed toenails are now darkened, splitting and deformed. Some say our feet are a badge of honor. Some say they are just ugly as hell.
Our dignity: Even though running often instills a sense of self and pride, there are moments that can be incredibly humbling. Ever sharted on accident? Ever peed yourself during a race? Ever vomited on someone at the finish line? These moments of embarrassment are hard to avoid if you've been running long enough.
Sleep: Whether you wake up at zero dark thirty every morning to run or get up at ungodly hours to get to the start line of races, chances are you have traded sleep for running.
Money: Whoever said that running was inexpensive because all it required was a pair of shoes and some short shorts was full of crap. As runners, we sacrifice a significant chunk of change to do what we love. There are running shoes at $100 a pop and race entries, which are rarely under $80. There are watches, running clothes, fuel, magazine subscriptions, extra laundry soap, massages and physical therapy. It all adds up.
Parties/happy hours: With longer runs typically done on the weekends, many of us forgo socializing on Friday and Saturday nights. If we still choose to overindulge the night before our long run, then we sacrifice a run free of headaches, dehydration and potential vomiting.
Safety/security: Like it or not, running can put us in a vulnerable position. Many times we are out there alone. Sometimes we run in the dark or in secluded areas. We use earphones that cancel out noise. We can be targets. Certainly there are measures to take to reduce our risk. It is always important to be aware we are not entirely safe out there and to be vigilant.
Certainty: As a runner, we take risks, and we have to become less attached to expectations and outcomes. Running is completely and utterly unpredictable. One day you are on top the world. The next day your lungs are on fire, you are fatigued and all you want to do is quit. There is no certainty in running. There is just hard work, optimism and commitment.
Friends: While we often gain friends when we run (think: other runners), sometimes we sacrifice friends too. If people do not understand or appreciate our running and treat it as if we are cheating on them when we run, it might be time to kick that friendship to the curb.
Certain foods: Perhaps you are a lover of chili cheese dogs and fries. Perhaps you have eaten this meal and then taken a long run the next day. Perhaps you then found yourself diving into the weeds and bushes as the chili cheese dog got jostled around in your gut and needed an immediate escape route. What you've learned is you have to sacrifice the chili cheese dog for the greater good. Running is about finding the foods that work for us, not against us.
Read More:
What Should You Do The Week After A Marathon?
16 Things Not To Do On Race Day
There's No Such Thing As The Wall
Runners Are Fitter—Fitbit Data States
This Runner Defies Statistics By Learning To Run Again