Here Are 5 Mistakes Every Runner Should Make
If you make these errors, recognize them as a runner's rites of passage and learn your lesson.
Heading out the door? Read this article on the new Outside+ app available now on iOS devices for members! Download the app.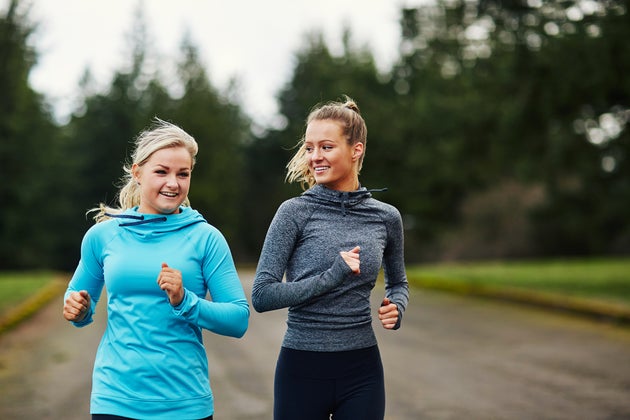 When you first start running, you want to do everything perfectly. You pore over magazines, obsess over blogs—anything to increase your knowledge and learn the right way to run. You don't want to do anything wrong to risk injury, which is totally smart and understandable. But there are actually some mistakes that all runners should make, if only for the lessons learned from them. This doesn't mean you should try and give yourself a killer blister or pull a muscle just to say you've had one; instead, if you make any of the following mistakes, recognize them as a runner's rites of passage and know that you'll be a better athlete because of them.
Mistake made: Wearing the wrong gear
Literally every runner has endured the special pain that is blisters and chafing. Whether it's an ill-fitting sneaker, cheap socks or a too-loose tank, the wrong fit + the wrong material = the fire of a thousand suns.
Lesson learned: Some things are best left to the experts
It may be faster to pop into a store and grab the first shoes that fit, paired with clothes that come in cute colors. However once your delicate skin has paid the price, you quickly learn the value of a good shoe fitting and advice on proper clothes (hello, moisture-wicking). One hour spent at your local running store will give you back hundreds of comfortable, pain-free miles.
Mistake made: Eating too much—or too little—before a run
Food and fitness go hand-in-hand, but it can be a tricky balance to get right. Who hasn't been on that hungry run when you have to drag yourself through an easy two miles, or worse yet, spending the entire run trying not to puke after a too-big meal?
Lesson learned: Timing is everything
It only takes one of those stuffed-or-starving runs to learn the importance of eating at the right time before a run. It might take a little tweaking to figure out the right combination of foods and the perfect time to fuel up, but once you do, your stomach will forever thank you.
Related: Top 5 Secrets For Beating Pre-Run Hunger
Mistake made: Skipping rest days and/or cross-training
When you're in the running groove, it can be hard to stop. You keep having great workouts and you feel fantastic, so why would you voluntarily take a break from that to rest or cross-train? Oh yeah, because you might end up sidelined by a delightful array of injuries.
Lesson learned: Less is more
One painful stress fracture is all it takes to learn this hard lesson—days off and strength-training are non-negotiable. So even during your best running streak, it's crucial to schedule a non-running day to recover or some time to fit in yoga or weight-training to keep your muscles strong, flexible and free from injury.
Mistake made: Going too fast in a race
It can be so exciting to run a race, especially your first few. But the energy of the crowd and the exhilaration of a big event can cause you to blow past your goal pace…only to leave you with nothing in the tank halfway through.
Lesson learned: Slow and steady wins the race
Or it at least gets you across the finish line without collapsing. It'll only take one huffing-and-puffing 5K to teach you to stick with your training and not let the excitement get the best of you. Just in case you get a little ahead of yourself again, you'll always have the memory of your embarrassing red-faced finish line photo to keep you in check.
Mistake made: Giving up when the going gets tough
Every runner has had that bad run, tough race or disappointing injury and wanted to give up on running for good. It's easy to want to quit when you don't meet your expectations or an obstacle feels insurmountable. Not to mention the siren call of sitting on the couch is especially irresistible when you're feeling down about your running.
Lesson learned: Sometimes you just have to mix it up
Taking a break from running might temporarily fix what ails you and may even act as a necessary reset button, but it won't be long before you miss it so much that you figure out a way to deal with the problem. Changing your usual route, trying a new training plan for your next race, taking it slow—even if it means changing how you run, you quickly realize that anything beats not running at all.