Pre-Race Day Nutrition
Pro Triathlete and Ironman Los Cabos winner Linsey Corbin covers pre-race day nutrition.
Heading out the door? Read this article on the new Outside+ app available now on iOS devices for members! Download the app.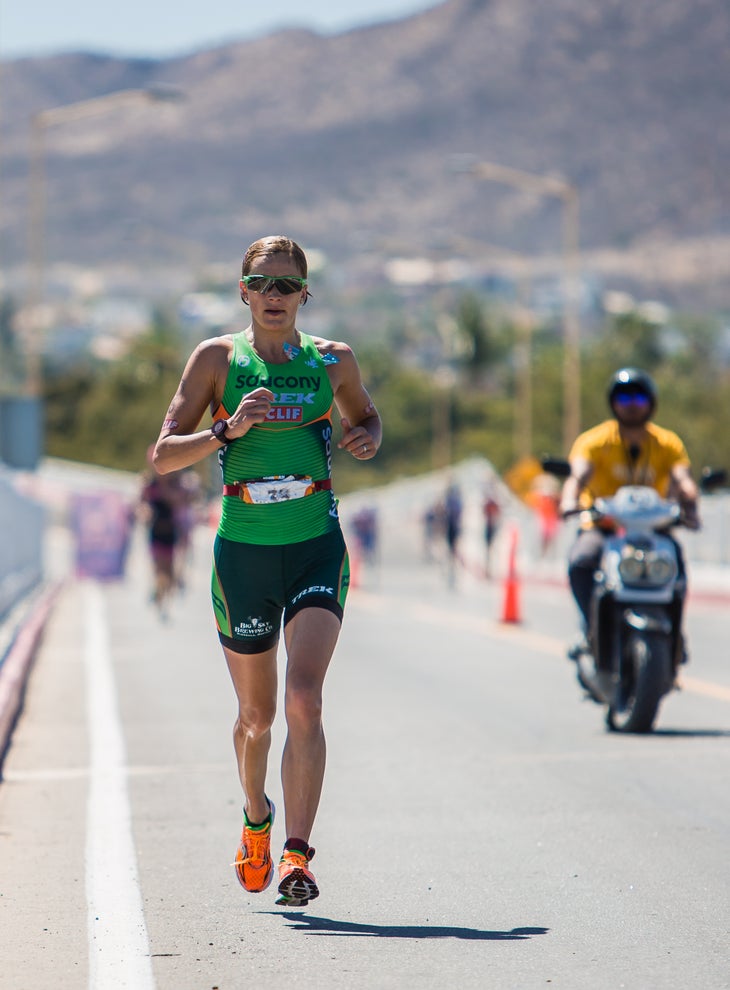 For endurance athletes and runners, race day nutrition is just as important as any physical training. Linsey Corbin knows this well. Linsey is a professional triathlete who just opened her season with a win in last month's Ironman Los Cabos, where she closed the race with a 3:12 marathon. She also claims the fastest Ironman time recorded on U.S. soil and holds five triathlon course records.
Linsey believes that a proper diet is an essential part of any training program and can have a major influence on your results. Here are her five nutrition tips for improving fitness and not hitting the dreaded wall during longer races.
1. Know what works best for you: During your training you can afford to make mistakes and learn what you should and shouldn't be eating. However, on race day you almost want to be habitual in how you're going to eat. Particularly in an endurance event like a marathon or triathlon, you should have a nutrition plan set out beforehand.
2. Think carbs: In an endurance race you'll end up tapping into all of your fuel reserves. Since carbohydrates feed the muscles, you'll need to be thinking about carbs the moment you sign up for that long-distance race. Prior to long races, most athletes need 55-65% of their calories to come from carbohydrates. These should be consumed the night (or day) before a race, long run or hard workout. You should be getting carb intake from "high-quality" whole grains.
Linsey uses KAMUT® Brand khorasan wheat to fuel her carb intact. KAMUT® is an organic non-GMO, ancient wheat that offers immediate energy while also providing lipids to store additional fuel.
3. Keep hydration top-of-mind: Gulp 6 to 8 ounces of H2O or other fluids every 15 minutes to stay hydrated. If you're running for over an hour, your body may require more than just water. Sports drinks can give you the electrolytes, fluids and sugar-filled carbs you need to make it through a long-distance endurance race. Linsey also suggests energy gels, as they can also provide a similar surge and settle your mental fatigue.
4. Plan your race-day breakfast ahead of time: If you're heading out for an hour or more, you need some fuel at least 30 minutes before you run. This means skipping breakfast isn't an option. Put thought into what you're eating and avoid fat, fiber, or anything else that is known to cause stomach discomfort. Make sure you experiment with different types of foods during your training so you don't surprise yourself on race day. If running longer, eat a combo of protein and carbs, like toast with peanut butter and banana (200 to 300 calories).
5. Make recovery nutrition a priority: It's important to get calories in within 30 minutes of finishing an endurance activity, when your muscles replace their power supply fastest. Linsey suggests a combination of carbs (75 to 80 percent) and protein (20 to 25 percent). Chocolate milk is a great recovery drink because it has a quintessential ratio of carbs to protein and it's easy to drink. Four or five hours after a race, Linsey suggests eating a well-balanced meal, as well as a celebratory treat. You earned it after a big race!
How do you fuel the morning before a race. Tweet us @womensrunning to let us know!