10 Things You Need To Leave At Home Before Your Next Run
It is time to stop overcomplicating your run and leave a few things at home the next time you go out and hit the roads for a workout.
Heading out the door? Read this article on the new Outside+ app available now on iOS devices for members! Download the app.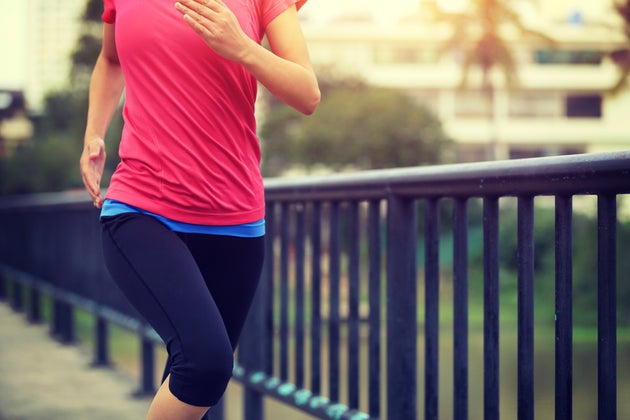 If running is supposed to be a simple activity, why does it seem to take so long to get out the door most days?
Since we can all agree that life is over complicated enough this time of year, feel free to leave these things behind before going for your next run.
Fear
If you're following a training plan with hopes of reaching a lofty goal, some of those workouts can seem daunting. Speed work or long distance runs can certainly raise the fear factor. Take a little time to quiet your mind and just go for it! If you're doing your best, there is nothing to be afraid of.
Time
You have probably heard this advice before but, leaving your watch at home for at least a few runs per month will reset your mind and body. Constantly chasing numbers and analyzing your pace is overrated.
Attitude
Let it go. Whatever it may be that is bothering you or stressing you out, leave it at the door. With any luck, it won't be there when you get back.
Outfit
You do not need a matching outfit to go for a run. No, not even if you're meeting other people. No one cares what you're wearing and this is not a fashion show, it's running. Now throw on some clothes and get out there!
Expectations
Runners are a very demanding bunch in that we ask our bodies to do a lot. Maybe, just this once, go for a run and see what happens with zero expectation for what you "should" be doing or feeling. We think you'll like it.
Social Media
This is not about making anyone happy but you. If people are annoyed with your constant running posts, that's their problem. What we're talking about is leaving your phone at home and running free with no record, other than the pictures in your mind, of what happened out there. Contrary to popular belief, If you don't post it to Instagram, it still really happened.
Distance
Ever heard of a "fartlek" run? It's a run when you just do what you feel like, when you feel like it. The runner is free to add speed and then slow down without measuring time or pace. For one run, leave the house not knowing where you're going or for how long and see where your legs take you.
Anxiety
Running is one of the best cures for anxiety. If you're feeling extra anxious take a run and free your mind. Let it be open to think about the stressor or not, to try and work through your anxiousness or just let it be. You may be surprised what can happen when the mind is free to wander with an elevated heart rate!
Music
You can do it and nature will help! If you live where you can hear the birds you may be surprised at how much noise they make if your ears are unplugged. Try to listen to your breathing and notice when it quickens and relaxes. Take in your surroundings and become aware.
Judgement
Most days you really don't know how your run is going to go until you start. Whatever happens, leave judgement out of it. For just one run, stop thinking about being too slow or too heavy or too whatever and just go!
There are always going to be good and bad running days but, I think all runners can agree that a "bad" run is much better than no run!