Why Chocolate Pudding Can Be Healthy For You
Yes, please!
Heading out the door? Read this article on the new Outside+ app available now on iOS devices for members! Download the app.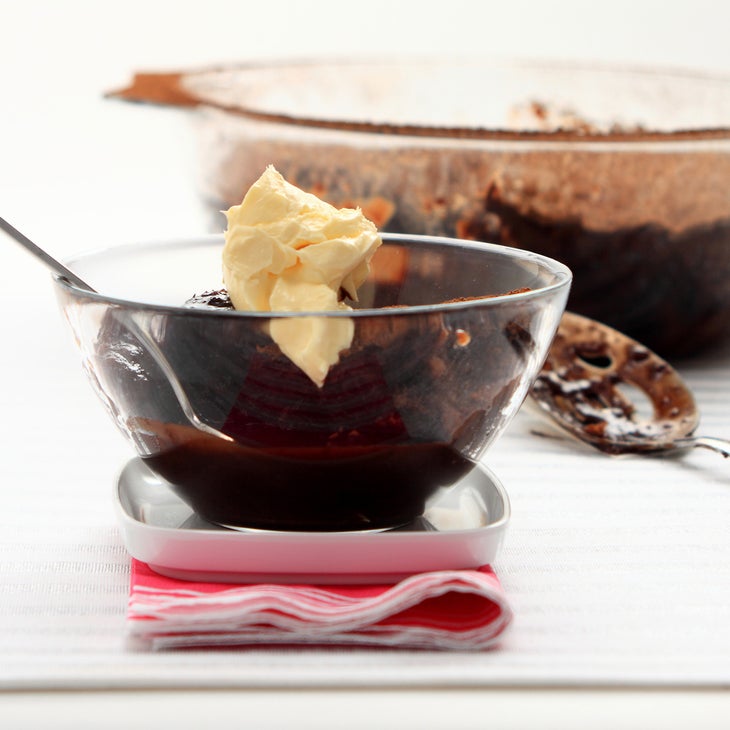 Excerpt reprinted with permission from Eat Clean, Stay Lean (Rodale, 2015) from the Editors of PREVENTION and Wendy Bazilian, DrPH, RD
The Basics of Clean Eating
Starting a new journey is exciting but also a bit scary. You've made a conscious choice to stop filling your body with chemicals, preservatives, sugar, fat and salt and to start treating yourself to the healthiest foods on the planet. But maybe making it all happen freaks you out, especially since so many companies are trying to fool you with their savvy "health food" marketing. You can relax though. Here, you become a clean food detective . . . you'll know how to differentiate the meaningless claims and labels from the truly important ones, steer clear of dangerous food additives and find the best deals on fresh local fare. You'll also learn how to focus your attention away from what you're "missing out on" and onto a delicious world of whole foods that you can eat without counting calories.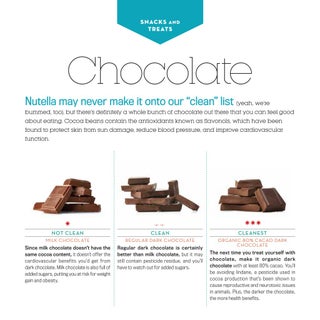 Courtesy of Eat Clean, Stay Lean (Rodale, 2015) from the Editors of PREVENTION and Wendy Bazilian, DrPH, RD
Vanilla Maple–Cashew Cream Dark Chocolate Pudding
Makes 2 servings
Prep time: 15 minutes
Total time: 15 minutes
1⁄2 cup Vanilla Maple–Cashew Cream
3⁄4 cup canned lite coconut milk
1 1⁄2 teaspoons unsweetened cocoa powder
1 tablespoon evaporated cane juice or date sugar
1 1⁄2 ounces chopped dark chocolate (at least 80% cacao)
2 teaspoons vanilla extract
Fine sea salt
Heat the cashew cream and coconut milk in a small saucepan over low heat just until warmed. Stir in the cocoa powder and evaporated cane juice. Continue to heat until the sugar is dissolved, stirring constantly.
Add the chopped chocolate and stir over low heat until the chocolate is melted and the pudding is smooth. Stir in the vanilla and a dash of salt.
Serve immediately or cover and refrigerate until chilled.
To make the Vanilla Maple–Cashew Cream, grind 1/2 cup unsalted dry-roasted cashews to a fine powder, up to 5 minutes. Add 1 tablespoon coconut oil, 2 tablespoons pure maples syrup, 1/4 teaspoon cinnamon, 1 teaspoon vanilla extract and 1/4 cup nut or soy milk, and process until creamy, about 5 minutes (add more milk by the tablespoon until desired consistency is reached).
Other recipes from this book:
A Healthy Twist On Classic Apple Pie