What Happened When I Stopped Working Out For 6 Weeks
In between her first and second trimester, this runner quit working out cold turkey. How she felt about it surprised her.
Heading out the door? Read this article on the new Outside+ app available now on iOS devices for members! Download the app.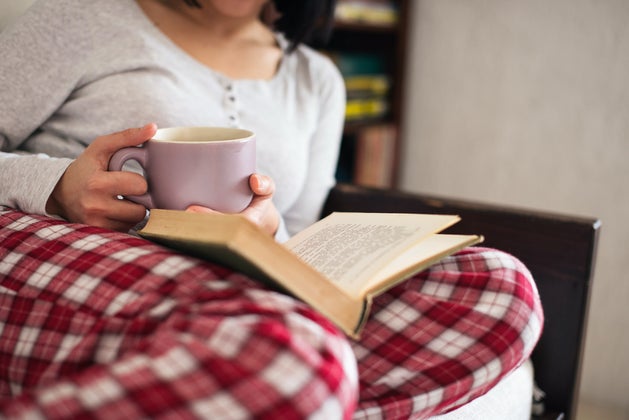 Every runner takes break from working out from time to time. Maybe it's a scheduled day off once a week, maybe it's an exercise-free week when you go on vacation. It's usually a much-needed break and leaves you feeling refreshed. But what about an extended hiatus from working out? If a week leaves you feeling good, wouldn't a longer break make you feel freaking amazing?
I recently stopped working out, cold turkey, for six weeks. I'm pregnant with my second child and between the first trimester fatigue and having to take care of a wild toddler, my energy and motivation were beyond non-existent. So despite knowing it would probably give me a boost and ease a little bit of my bone-deep exhaustion, I just straight-up stopped exercising. It was six weeks before I hit my second trimester and started to feel good enough to run again, but that amazing feeling you'd think I'd have from an extended break? Not so much. I felt like crap after going that long without breaking a sweat and totally regret giving up on exercise. Here's what happened—and why I'll never do it again.
My body image crashed
Normally, I'm happy enough with my body and try not to dwell on my insecurities (don't get me wrong though, I've been known to inspect my cellulite on occasion—I am human, after all). But the longer I went without working out, the more I picked myself apart; I swore I could see my thighs getting flabbier and my butt sagging. Obviously, it was all in my head, but it was eye-opening to realize how much of an impact regular exercise has on my confidence. I know now that nothing can make me feel as good about my body as a sweaty five mile run or a killer class at the gym, and I don't need the mirror to tell me anything different.
I got soft
Physically and mentally. First, my growing belly aside, parts of my body clearly lost a little muscle tone. It was even more evident when I went to do pushups and practically collapsed after only three. Even unloading groceries or carrying my toddler upstairs had me more winded than usual. Second, my mental mindset took a serious hit. My interest in working out waned with each passing week, and my normal ability to talk myself into going for a run morphed into an evil inner voice telling me I was too tired to work out. I just felt generally lazy and never want to lose the strength or willpower I've built up after years of exercise again.
Starting over was a b*tch
There was no way to sugar coat it—I definitely lost some of my aerobic capacity and endurance. When I finally went for a run, I was huffing and puffing a mile in. And those aforementioned pushups were downright impressive compared to the set of squats and lunges I attempted, and dear god, was I sore the next day. It was so disappointing to see how quickly my fitness level had dropped in such a relatively short time. When my new baby arrives and I have the all-clear from my doctor, I'm going to make it a point to get moving every day, even if it's just a walk around the neighborhood, to prevent my fitness level from plummeting so far again.
I was miserable
I know that mood swings and fatigue come with the pregnancy territory, but this was on another level. Without regular sweat sessions to diffuse stress and deliver those feel-good endorphins, I was a beast. What's worse, even when I knew that even a quick run would help turn my mood around, I was in such a bad mood from not running that I would talk myself out of it. It was a vicious cycle, and it wasn't until my energy started to come back and I got excited about working out that I was able to break out of it. From now on I will always remember bad mood + run = all is right in the world.
Read More:
6 Reasons Working Out Has Nothing to Do With A Perfect Body
The Body Lies We Tell Ourselves That Need To Stop