Relationship Advice: How to Rekindle Your Love of Running
Like all partnerships, the one we have with running has its ups and downs. How do we foster a love that endures?
Heading out the door? Read this article on the new Outside+ app available now on iOS devices for members! Download the app.
The separation began in earnest almost seven years ago. It involved an encounter with a rock, a fall in the forest, an alarming pop from my right ankle, and a trip to urgent care.
I emerged with a boot, crutches, and a prescription for a couple of months of physical therapy, repairing all the damaged tendons and ligaments that resulted from that tumble on a training run. I wouldn't try running again for 12 weeks, and even then, the sharp pain persisted. So I stopped. And eventually I realized I didn't miss it as much as I thought I would—or maybe I didn't miss it as much as I thought I should.
It's been a struggle to rekindle my love of running ever since. In seven years, you'd think I'd pronounce the relationship officially dead: RIP running. But deep down, through many failed attempts at reconciliation, it's still gnawed at me. I just couldn't figure out how to reconnect. Writing training schedules, hiring new coaches, and signing up for races wasn't enough to bring us back together. And as I trudged further into my forties, I also recognized that it wasn't getting any easier.
At the beginning of the pandemic, I flirted with the idea that maybe I'd always have a soft spot for running, but perhaps the spark was gone and I had moved on. Over time, a leisurely hike on a scenic trail had become more enticing than a 20-miler at marathon pace. Taking my 13-year-old dog for a slow walk around the neighborhood was more appealing than fitting in a 30-minute double before dinner. And I thought maybe that's what naturally happens after such an intense focus on one activity for several decades—your interests begin to wander.
We all go through our ups and downs with running and the role it plays in our lives. But I wanted to know how to decide, once and for all, that it was over? So I called my friend and fellow runner Shannon Thompson, a mental performance consultant in Flagstaff, Arizona, who works with elite athletes and national championship–winning college teams like Northern Arizona University cross-country.
"Our relationship with running is very similar to a long-term friendship. If you've got a friend who's been a bit hard on you or hasn't been so nice, maybe you need a little space," Thompson says. "Friendship involves flexibility and honesty—if you've had a real rough time, then you should give yourself some freedom to ask what you really want out of it."
If you, too, could use some couple's therapy with your running, read on for strategies to help your love endure.
RELATED: How to Stay in Love With Running, Even After You've Run More Than 1,000 Races
How to Rekindle Your Love of Running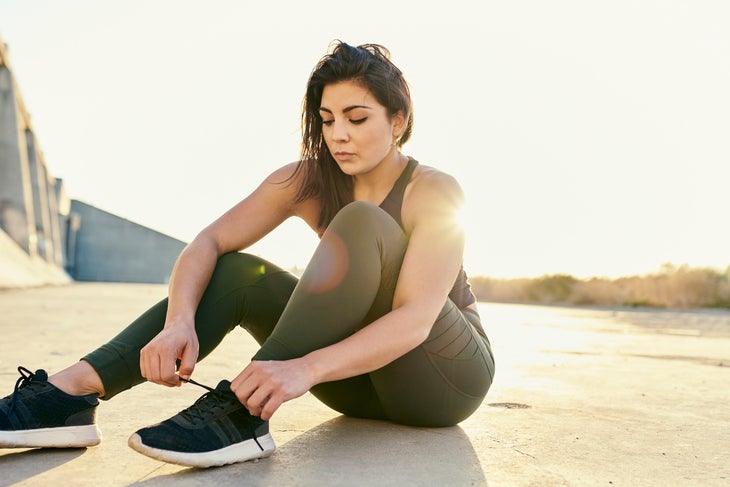 Lost the spark? Here are three ways to get it back.
Find balance between space and consistency.
The good news? All hope is not lost, Thompson says. The fact that you've read this far should tell you something.
"One major component of motivation is autonomy, so as scary as it can be, when we acknowledge we have the option to stop, we can start the process of wanting to do it again," she says. "If you're reading about how to love running again, it tells me you probably don't want to quit."
The tricky part about running is that it doesn't feel good or fun until after you've created some consistency. If you give yourself that permission to stop running altogether for a long stretch of time (aside from normal recovery periods each year, or breaks for injuries and illnesses), you also need to remember that coming back will be awkward and uncomfortable for a while…until it's wonderful again. If you decide you want running back in your life, you're in for some hard work first.
How do you strike that balance between giving yourself space from your old friend running and knowing that you just need to grin and bear it? Trust your instincts and don't look too far ahead. What's the best choice right now? Maybe it's an easy, short run just to get out the door—it doesn't have to entail any more than that.
"What's at the heart of it is that you don't trust yourself to do the right thing for yourself. If you take it day by day, you're going to be able to discern between when you genuinely need to not run and when you're crossing the line," she says. "Pause, check in, and you'll start to know the difference between when taking an extra day off is appropriate and when it's like, 'OK, you've done this for three days now. It's time to run.'"
RELATED: As Burnout Rages On, Here's How to Avoid It in Your Running
Create your own (new) expectations.
One giant mistake I made in my multiple attempts at starting a running routine again (and again and again) is not acknowledging that the routine can and should look different than it did before. Like any relationship, it changes. What was appealing about running in the past might not be what keeps you interested or invested anymore. And you either evolve with your running or you call it quits.
When many of us first started, the allure came in the form of personal bests, new weekly mileage milestones, finishing marathons, making new friends, and an idea of what training should include: Speed workouts! Long runs! Post–long run brunch! Boston qualifiers! For however long it lasted, it was indeed the googly-eyed stage of the courtship or the honeymoon period—pick your preferred cliché.
But eventually our performances plateau. We take on other responsibilities in life. Our bodies can't handle the same volume or intensity anymore—or we've lost interest in training that way. Yet we still scroll through Instagram and see the highlight reels of everyone else's running and wonder what is wrong with our own. We fall into a trap of comparing ourselves not only to those Instagram posts, but to our former selves.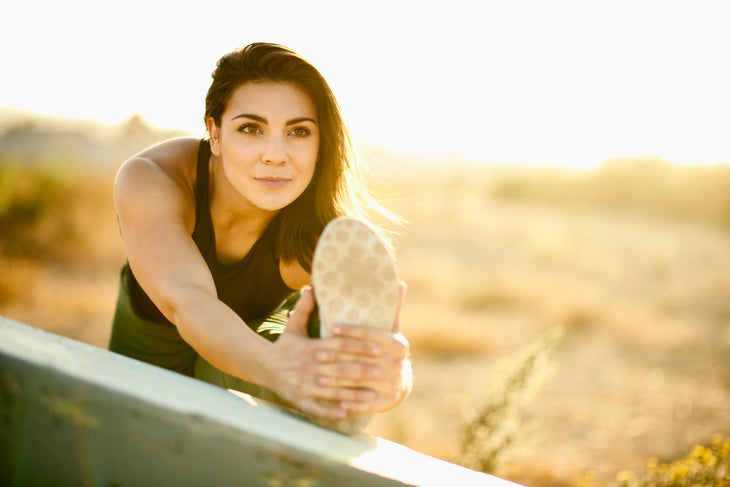 "With anything that's important to us or we've built a community around, there's also our perceptions of what other people think or what society says about why you should run or how you should run or what proper training looks like or what commitment looks like," Thompson says. "With people who do this for fun, it should be up to you how you do it. If running every day feels like a stress or obligation, ask yourself, 'What simply feels fun?' Maybe it's running three miles instead of six. Maybe it's once a week. Maybe it's three times a week. What does your heart want right now out of running?"
As soon as I fully let go of what I believed training always had to include, I started experiencing a foreign emotion while out on short, easy jogs, about three times a week: joy. And after I granted myself that freedom, I wanted to run more. Not fast or far, but consistently, several times each week. And for now at least, that's what running has become—not about performance or distance or training for any goals, but because I am starting to enjoy it again.
Does running make you better?
During the past two months, I've cobbled together a collection of runs that is more consistent than any other in the past seven years. I'm nowhere near the caliber of runner I was seven years ago, and while it might seem delusional to expect to be, we all know how hard we can be on ourselves. The important part is that I've decided that I want this relationship to continue, and I'm willing to do the work to make it so.
What brought me back from the brink of divorce? As I added miles each week, I remembered the other ways in which running enriched my life. I work through problems out there, I feel more creative at work, I sleep better at night. I'm more confident and productive. I feel rejuvenated after a good sweat in the fresh air. I'm just a better human when running is part of my life, which was easy to forget when it wasn't.
"If you have pain over not running or uneasiness about not running, you're not at peace with not running," Thompson says. "Man, when you stick it out, it can be a very beautiful thing. There can be enormous reward on the other side of that miserable struggle."
Maybe performance and training goals won't be off the table forever, but letting those objectives go and reimagining the purpose running can play in my life has been the key to allowing it back in. And after seven years of trying to make it work, I have a good feeling about our future together.
"Trust the ebbs and flows of love and motivation," Thompson says. "And trust your own process—the relationship with running works itself out just like any other relationship."