Beating An Eating Disorder Through Ironman Training
It took training for an Ironman triathlon to recover from a decade of disordered eating and make my health a priority.
Heading out the door? Read this article on the new Outside+ app available now on iOS devices for members! Download the app.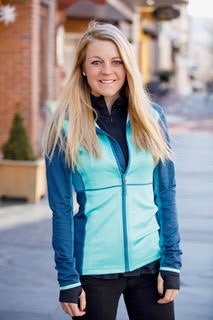 Back In Order
At that moment, I didn't realize that I had hit rock bottom. I ducked into my college dorm room, frantically closed the door and ravenously devoured my dinner: 10 packets of Splenda. My stomach ached, desperate for food, as I stared at the remnants of my meal, the yellow shards of paper and white crystals scattered on the floor.
How had I gotten to this point, where artificial sweetener packets were an acceptable dinner?
At first, I convinced myself that my problem wasn't real. Don't all women suffer from body-image issues?
Training for my first marathon at 19 years old, I was 5-foot-4 and weighed 85 pounds. In the throes of my eating disorder, I grew to hate what I formerly loved most: running.
As early as elementary school, I can recall my passion for running. In fact, in my third-grade end-of-year report, I indicated that my greatest accomplishment was "getting an A+ on the mile." My fervor and excitement for running- related sports continued throughout middle and high school. As a freshman in college, I was excited to focus solely on running. After joining my college's running club, I became close friends with the other team members, who encouraged me to train for my first half marathon. I absolutely loved training for that race; every run provided me with a new challenge, a longer distance covered or a faster pace accomplished. I was hooked, and I already started planning my next race: a marathon.
While training for that marathon, my relationship with food and running drastically altered. What began as an innocent attempt at calorie restriction quickly evolved into much more. Within a few months, my eating disorder completely controlled my life. I would mindlessly consume thousands of calories, feel extremely guilty, restrict my food intake then eliminate calories by running. I would survive entire days on a mere 300 calories while still training for a marathon.
By my senior year, I knew this was not normal. In response to the concerns of worried friends and family, I started seeing a nutritionist. I tried following her advice, but I was still routinely bingeing, restricting and using running as a tool to eliminate what I perceived as "excess calories." Although it wasn't as drastic as before, my disordered eating still loomed in the background.
It wasn't until 2016, after struggling almost 10 years with disordered eating, that I fully recovered. At that point, my lifetime goal of completing an Ironman triathlon took precedence over my eating disorder. I knew that I could no longer compromise my nutrition while swimming, biking and running for hours on end. While training for that event, my mindset and approach to nutrition completely altered. I slowly learned to view food as fuel, necessary to accomplish my lifelong goals.
It has now been more than two years since my last binge-and-restrict cycle. I sometimes splurge, eating what I once would have considered "too much," and I occasionally count my calories, mostly to ensure I am eating enough. Overall, I concentrate on nourishing my body with however much nutrient-dense, fresh and mostly unprocessed food it needs. This new mindset and relationship with food has enabled me to become an Ironman, obtain a half-marathon personal best of 1:25 and qualify for the Boston Marathon. With proper nourishment and fuel, I cannot wait to discover what else my body is capable of achieving.
Related:
10 Things I Learned On My Journey To Becoming An Ironman
She Had Stage 4 Cancer, Then She Did An Ironman