5 Natural Ways To Tackle Inflammation With Whole Food
Ditch medicines and use whole food to keep soreness and inflammation at bay. Here are the five whole foods you should be eating.
Heading out the door? Read this article on the new Outside+ app available now on iOS devices for members! Download the app.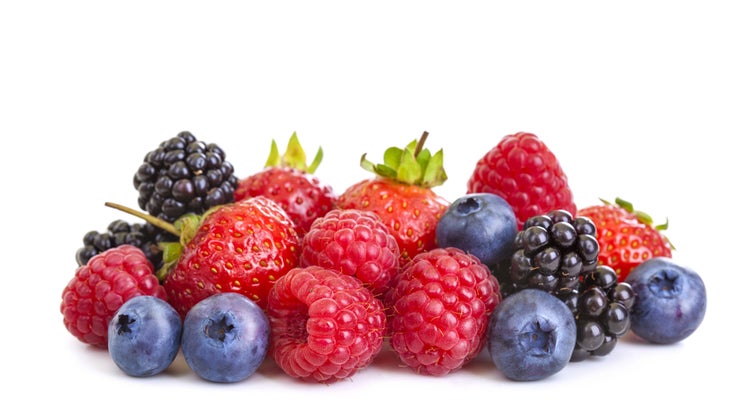 Whether you are a professional athlete or a fitness enthusiast, the muscle soreness and joint pain in the 12- to 48-hour time frame after a vigorous workout can serve as a major frustration. The good news is that this muscle pain often indicates a positive training adaptation that leads to greater stamina and strength.
The bad news is that without proper management of the inflammation that accompanies muscle pain, recovery times are significantly slowed and the risk for overuse injuries is heightened. Before seeking out Ibuprofen or other non-steroidal anti-inflammatories (NSAIDs), which can be harsh on the stomach, consider implementing the following nutritional strategies as an alternative method to help reduce inflammation and facilitate quicker recovery times.
1. Add Some Spice To Your Meals
In recent years, there has been an infiltration of studies exploring the anti-inflammatory properties in a variety of herbs and spices—with sage, black cumin, cinnamon and capsaicin (from red pepper) demonstrating an ability to suppress or reduce various biomarkers of inflammation, and ginger and tumeric helping to inhibit the inflammatory process. Ginger root, for instance, recently was discovered to carry more than 50 different types of antioxidants to aid inflammatory conditions. In fact, ginger was shown to be potent enough to help alleviate pain in osteoritis patients. Try sautéing fish and some vegetables in olive oil, also known to carry anti-inflammatory benefits (thanks to a chemical known as oleocanthal) with spices for a recovery-themed meal post-workout.
2. A Pineapple A Day Keeps The Doctor Away … And Inflammation At Bay
The skin of apples contains quercetin, a flavonoid that has a lot of scientists buzzing with optimism due to its anti-inflammatory and immune-boosting properties. Pineapples contain bromelain, an enzyme that stimulates the production and release of anti-inflammatory prostaglandins and aids the absorption of quercetin. The powerful duo has been shown to suppress the inflammation that results from bruising and tissue damage from sport injuries, accidents and surgery—and may also help inflammation associated with allergic reactions.
Beyond apples, leading sources of quercetin include green cabbage, cranberries, kale, pears, grapes, onions, garlic, white grapefruit and spinach. The addition of 500-1,500 mg of bromelain taken between meals throughout the day is recommended. No need to dive towards supplements, however, as researchers have found that a cup of fresh and frozen pineapple has at least as much enzyme activity as a standard supplemental dose of bromelain.
3. Include A Rainbow Of Berries In Your Diet
In a bright rainbow of blue, red and purple, berries contain powerful antioxidants known as anthocyanins, which are responsible for their health benefits. Cherries, for example, were recently found to lower two known markers of inflammation in rats with metabolic syndrome. Cherry-enriched diets reduced the genes for these two inflammation compounds, suggesting a direct anti-inflammation effect. To get the most benefit from berries' antioxidant properties, eat two to three types of fresh, frozen or dehydrated berries each day, aiming for at least a half-cup serving daily.
4. Try Pomegranate
One of the oldest fruits known to man, pomegranate has recently become more prevalent on the shelves of our local grocers; and with good reason. The plant's antioxidant power lies in its ellagitannin compounds like punicalagins and punicalins. Not surprisingly, pomegranate has been shown to be a promising food for joint health, especially in arthritic patients.
5. Go Green With Tea
All teas contain polyphenols; yet the most powerful one, epigallocatechin gallate (EGCG), is found only in green tea. A recent study out of Baylor University found that subjects taking green tea extract for two weeks had significantly less muscle pain for three days after a grueling negative-rep workout. General recommended intake of polyphenols for an anti-inflammatory response lies at approximately five cups of green tea a day.