How Jealousy Can Make You A Stronger Runner
Being jealous isn't always bad if you are able to use it in the right way. Here's a look at how one runner was able to benefit from it.
Heading out the door? Read this article on the new Outside+ app available now on iOS devices for members! Download the app.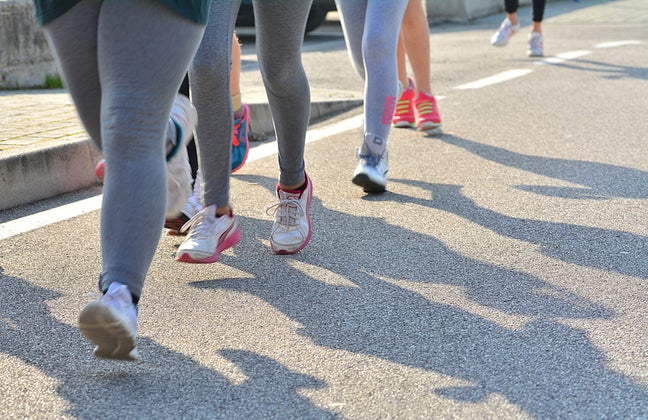 What do you do when your teammate comes across the line in first place, thrilling the crowd and breaking your record? Well, you cheer like a maniac and congratulate her, of course! You run up, smile broadly and tell her she did an awesome job. But what you do and what you feel are two different things. And I'd wager that every runner has felt a twinge of jealousy at one point or another. You're far from alone in that. In fact, dealing with jealousy is a part of competition (and a part of life in general). But it's not something that has to divide your team or discourage you. In fact, it can make you stronger.
It might surprise you when I say that not all aspects of jealousy are bad. See, jealousy often surfaces when passion and discouragement collide. For instance, when another runner is thrust into the limelight, you might be jealous because you, a.) Would love to run as fast as them, and b.) Don't think you ever will. Here's the thing though: Your desire to run that fast is awesome! It means that you care about your sport and are competitive. Both are important qualities for a runner. It's that second piece that trips us up.
If you feel discouraged, doubting you'll ever "run fast" or "compete well," take some time to pause and reflect. Ask yourself: Is your training going well and are your goals realistic for where you're at? If the answer is no, start assessing where the disconnect is. However, if you can answer "yes," then, friend: You're on your way! So instead of letting jealousy fester, remind yourself of the hard work you're doing and the progress you're making. When you appreciate those things, you'll find you are more inspired by other runners and less threatened by them. When your teammates run well, it boosts the whole team. When your competitors are strong, it makes you stronger.
When I was younger, my brothers and I were very competitive and I for one, was always concerned about being "better" than them. Needless to say, we got in our fair share of arguments. And so, after what was most likely a hectic day, my mom made the "Zak, Hannah and Matt yardsticks." She labeled three yardsticks with our respective names, explaining that each one was separate. Just like us. We weren't measured up against each other because our situations and strengths were different. As cheesy as it sounds, the lesson stuck with me. I was liberated by the realization that I didn't have to measure up to my brothers. And without that nagging insecurity, I wasn't jealous of their accomplishments. I was able to do my best and learn from my brothers on how to improve—especially when it came to sports.
I think the same can be true of us as runners. Yes, aspire to greatness, but know this: Your value isn't tied to how you measure up to another runner. Just keep maxing out your yardstick, and support others so they can do the same.