5 Indulgences That Are Secretly Healthy
Even the most virtuous runner can benefit from the occasional indulgence.
Heading out the door? Read this article on the new Outside+ app available now on iOS devices for members! Download the app.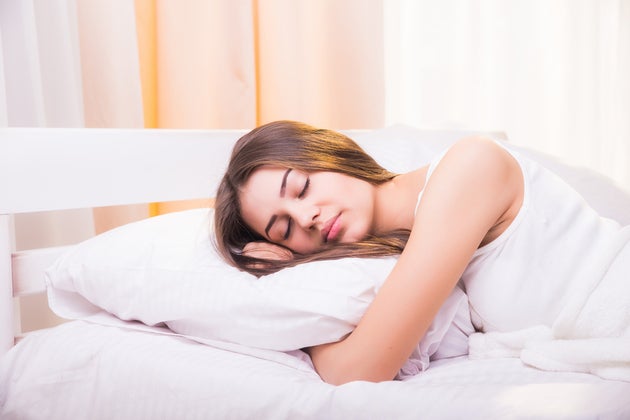 If you're a runner, you probably make it a point to be as healthy as possible. You eat right, drink your water and never miss your workouts. Junk food or lazy Saturdays? Not a chance. But pizza and Netflix aside, even the most virtuous runner can benefit from the occasional indulgence. Read on for the five times it's good to be bad:
Spending money
When there always seems to be a birthday present to buy or bill to pay, it can be hard to justify spending money on yourself. You may think you can get by with some cheapie sneakers or threadbare sports bra, but skimping out will eventually catch up to you in the form of a big ol' blister (or worse). While it's true you don't need to break the bank to get a fancy watch or designer clothes, it is worth spending a little more dough on the foundational items that will keep you comfortable and injury-free for miles. So treat yo'self and splurge on some great sneakers, a supportive bra and some underwear that will stay put on your longest run (trust me, it's worth it).
Being selfish
Your mom always told you not to be selfish, right? Well, turns out there are a few times when you really should put yourself first. When you're training for a race, or even just committed to regular workouts, it's OK to say no to a late night and head home early to sleep. It's OK to spend money on as many race registrations as you want. And it's definitely OK to disappear for a couple hours on Saturday morning for a long run. Sure, all that time and energy focused on yourself may seem selfish, and it might irk some of the people in your life, but keep in mind that running  helps to make you a better friend, mom, wife, daughter or whatever role you fill. Besides, you're setting a healthy example for everyone in your life, and that's definitely not selfish. And remember, everyone needs their me-time in one form or another; one woman's mani- pedi is another's 10k, so you do you!
Eating dessert
Chocolate lovers, rejoice! By now you've probably heard that dark chocolate boasts a multitude of benefits, improving everything from memory to mood and lowering risks of stroke, heart disease and blood pressure. So feel free to indulge in a guilt-free ounce or two after dinner. And hey, if chocolate's not your thing, go ahead and have an occasional scoop of your favorite ice cream or a freshly baked cookie. It may not have the health benefits of a chunk of dark chocolate, but depriving yourself of all sugar will backfire into a full-on binge.  Bon appetit!
Getting a massage
The epitome of indulgence, massages may seem like something to be saved for special occasions only. But there are tons of benefits that come from getting a regular rubdown. Massage helps relieves tight muscles and improves range of motion; it also helps you relax, both physically and mentally. If weekly treatments are too pricey, consider trying a foam roller at home to massage your muscles yourself. Pull the shades, light a candle and you'll be in your own personal spa in no time.
Sleeping in
Sure, we all try to catch up on our rest on the weekends; who hasn't slept away a Sunday? But the rest of the week is just as important when it comes to catching your zzz's. Making sleep a priority may seem decadent but it's key to both your overall health and your workouts. Try to get in bed at the same time every night, aim for 7-8 hours and for the best quality sleep, don't go running too close to bedtime to avoid becoming wired right before you hit the hay.
Read More:
Gained Weight? Me Too! Why It's Okay To Indulge
Balance Out Weekend Indulgences With These Activities