5 Foam Rolling Moves For A Better Sleep
Roll out, roll out—but really, it helps you sleep better at night.
Heading out the door? Read this article on the new Outside+ app available now on iOS devices for members! Download the app.
When stress, anxiety and fatigue combine, the body reacts. Bands or knots form in muscle tissue that will not release on their own. These painfully tight spots are called trigger points, which refer pain to other parts of the body and contribute to fatigue and insomnia. If not released, trigger points will worsen over time and can lead to problems.
When people develop stress-related trigger points, they often believe the only solution is a professional massage. Truthfully, there is no need to spend hundreds of dollars on professional massage to feel better. Studies have shown that a consistent self-massage routine with a foam roller can provide immediate relief and lasting results. With the right tools and just 15 minutes per day, you can relieve stress related trigger points, decompress your muscles and sleep better every night.
Related: 4 Foam Rolling Exercises For A Better Morning
Foam rollers come in a variety of sizes and materials. Soft foam rollers contour to the body to work tension out of the superficial muscles. Firm rollers, such as hollow core rollers, work deeper into the muscle tissue. Long rollers are ideal for working the full length of the spine, while shorter rollers are easy to maneuver for mobility exercises. If you are foam rolling for stress relief and relaxation start with a long, soft roller. The best rollers are textured to mimic the feeling of a massage therapist's hands, such as the ones from TriggerPoint.
Related: 4 Critical Foam Rolling Mistakes
To work out tight spots at the end of a long day and sleep more soundly throughout the night, try these simple muscle release techniques:
SPINE ROLL RELEASE
To perform a spine roll release: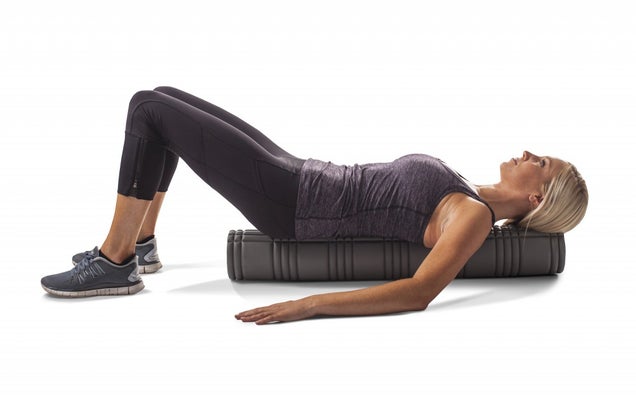 Benefits: Rolling the spine can help to re-hydrate and mobilize the spinal erectors and other muscles near the spine. It also provides a small amount of decompression throughout the length of the spine.
MID/UPPER BACK RELEASE
To perform mid/upper back release: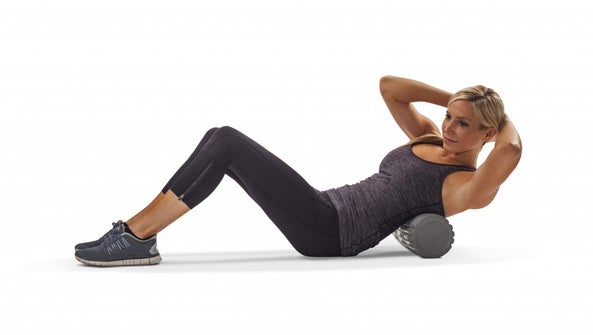 Benefits: The muscles in the shoulders and upper back are very commonly associated with trigger points from stress and anxiety. The upper back roll gently applies pressure to the muscles and assists in releasing trigger points.
LOWER BACK RELEASE
To perform lower back release: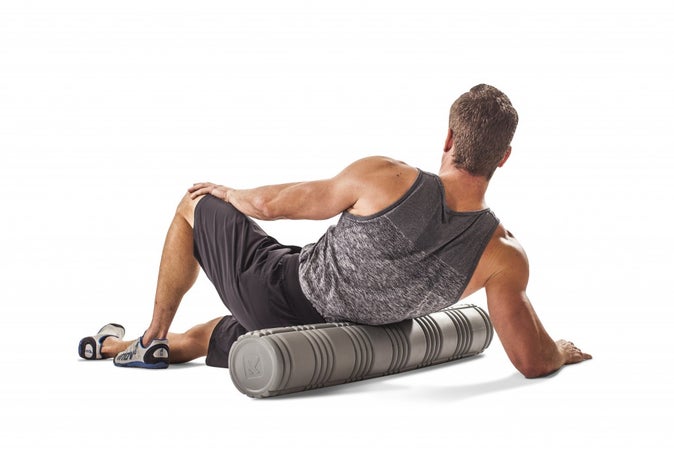 Benefits: A hollow core foam roller is too firm to roll your lower back, as we have many organs and sensitive areas there. A solid foam roller contours to your body and provides mild compression to the area to roll the tightness and discomfort caused by sitting, poor posture sustaining the demands of a long day.
UPPER LEG RELEASE
To perform upper leg release: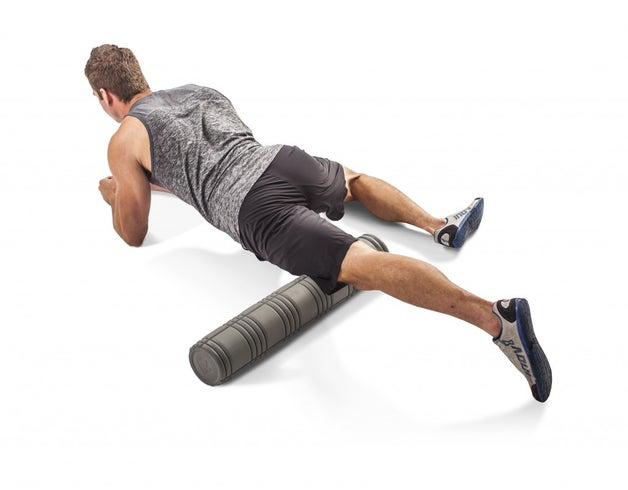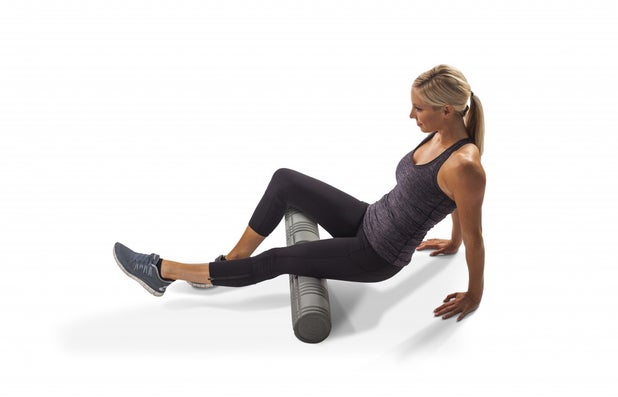 Benefits: The quadriceps help to produce force for squatting, running, jumping and most things that we do on a daily basis, and they help stabilize the knee and the hips during movement. The sedentary positions most people are in can cause the quadriceps, or upper leg, to become overactive and possibly shortened and cause movement discomfort. The upper leg roll helps release the muscle for proper stability and movement.
Related: The Pros And Cons Of Foam Rolling
LOWER LEG RELEASE
To perform lower leg release: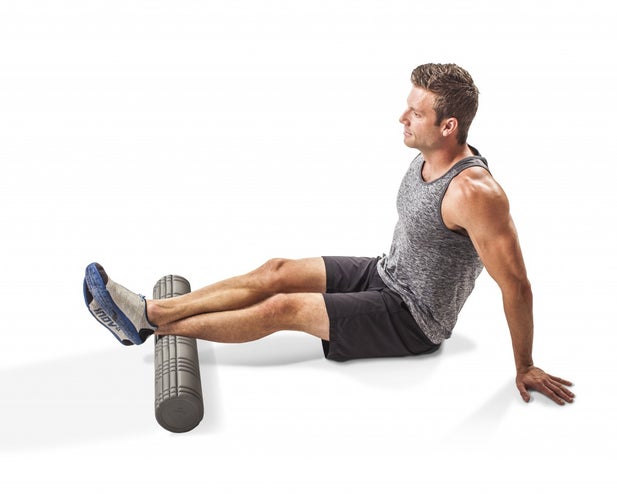 Benefits of the lower leg release: The lower leg is essential for upright movement, walking, and especially running. These muscles help to propel the body forward, stabilize the ankle and knee, and are intimately connected to the hips during normal movement patterns. The connective tissue in the back of the lower leg will become shortened and "stick" together overtime to prevent normal movement and cause discomfort while walking. The lower leg release gently applies pressure to release trigger points and allow for proper movement.
In addition to relaxation, foam rollers can also be used for flexibility, mobility training and pre or post workout stretching. Remember to start slowly and work your way into each exercise gently. Good Luck and Happy Rolling!