How To Eat Like Olympians Shalane Flanagan And Amy Cragg
This duo is double trouble and though they train together, they fuel a bit differently.
Heading out the door? Read this article on the new Outside+ app available now on iOS devices for members! Download the app.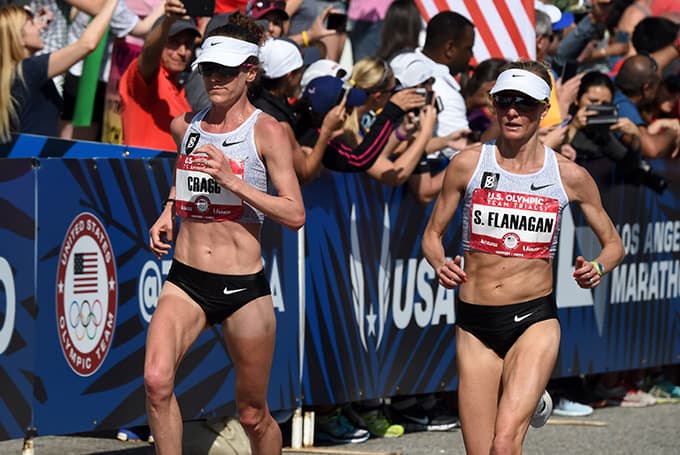 *This originally appeared on Tasting Table

You always hear it: Food is fuel. It's even truer when your dreams are riding on the capability of your own body. We talk to four Team USA athletes about exactly what they eat to fuel nearly constant training and how they're revving up for Rio. Go for gold: Here's how to eat like an Olympian.
Shalane Flanagan and Amy Cragg, Track and Field
In a sport not exactly championed for the importance of teamwork, these friends and training partners have shown everyone just how wrong they are. They're the Mia Hamm and Brandi Chastain of this generation, and the image of Cragg catching an exhausted Flanagan at the finish line of the L.A. Marathon (and Rio trials) is becoming nearly as iconic as that of Chastain.
Most people dream of running a half marathon in under two and a half hours; these women are easily done with a full one by then. Their training involves running between 16 and 28 miles in a single day, so the importance of proper (and constant) refueling goes without saying. Flanagan is so committed to this that she has written a cookbook, Run Fast. Eat Slow., written with college teammate Elyse Kopecky, about healthy—and substantial—recipes for athletes.
RELATED: Shalane Flanagan's Race Day Breakfast Can Fuel Your Next PR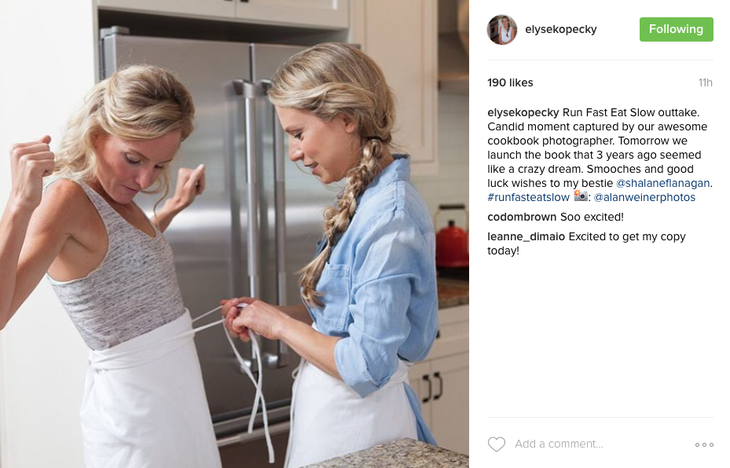 The book's dishes range from smoothies ("for going the extra mile") to treats like a flourless almond torte ("for the love of real cake"). Which is in part due to Flanagan's credo that "fat is good for you." No, not pounding handfuls of bacon bits, more like nuts and olive oil—though she does enjoy pastries or a pint of ice cream as a well-deserved award. "The right healthy fats are essential to my training," she says. "They also make food taste better."
RELATED: The Story Behind Highly Anticipated "Run Fast Eat Slow" Cookbook
The day always starts with coffee for both of them. Flanagan's pre-race meal for the past eight years (including the London Olympics) is oatmeal with mashed banana. For Cragg, it's eggs, toast and a banana a couple hours pre-workout, and then sports drinks as they go. Like Flanagan, her rule of thumb is all about eating normal, whole foods rather than subscribing to restrictive diets or fake sugar: "If your mom wouldn't let you leave the table until you ate some, it's probably good for you."
To see how swimmer Katie Meili and water polo player Caroline "KK" Clark eat, read the rest of the post at Tasting Table.