Can Clean Eating Be Unhealthy?
Sometimes food fixations can lead to eating disorders, and women runners could be at a higher risk.
Heading out the door? Read this article on the new Outside+ app available now on iOS devices for members! Download the app.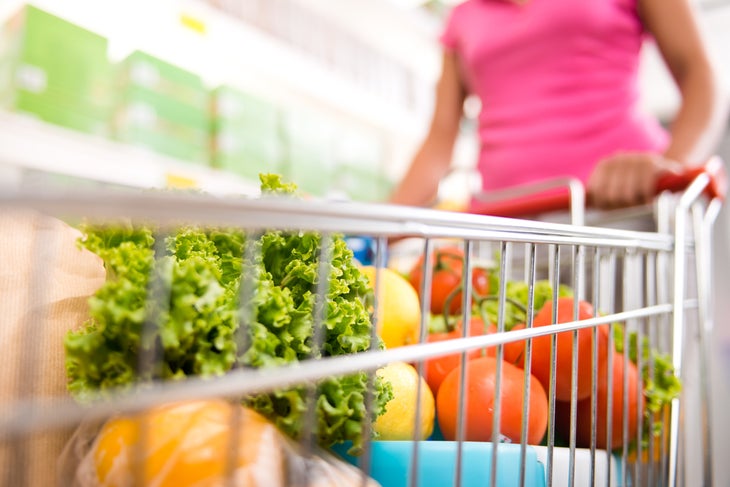 These days everyone is talking about clean eating. Instead of highly processed foods, people are reaching for items that are closer to nature. Think: homemade kale chips versus Fritos. Or how many people do you know who are doing Whole30 this month?!
There isn't necessarily anything wrong with eating clean. However, for some, the guidelines for what to eat or avoid can become rules that get more intense and restrictive—and can lead to an eating disorder called orthorexia.
Dr. Neeru Bakshi, the medical director at the Eating Recovery Center's Washington facility, explains that people can have a problem when they "go rogue" from healthy diets to push them further. In an effort to be healthier, they can actually do the opposite.
Orthorexia is a new eating disorder, so there haven't been enough studies to make it an official diagnosis, as with anorexia or bulimia. Bakshi describes it as more about the desire to be clean without having to do with body image. People tend to do things that are counterproductive as opposed to actually improving one's health.
If you think you might have a problem, here are three questions Bakshi recommends asking yourself:
How much time does it take to select foods at the supermarket? If poring over every detail in a label to see if foods meet your strict criteria means you can only find four items to buy in four hours of shopping, that's not a good sign.
Are you able to eat socially? If your self-imposed food rules mean you need to shy away from eating with other people, that may not be healthy.
How do you feel? If you feel lethargic and drained of energy, for example, you may not be getting all of the nutrition you should be from what you're eating.
Bakshi says the key to avoiding an eating disorder like orthorexia is making sure you eat a range of items. "There are no good or bad foods," she says. "It's about maintaining a sense of balance."
Because female runners tend to be driven, dedicated and goal-focused, Bakshi says similar tendencies might more easily manifest themselves in eating. But women runners are also inclined to team up with one another for runs and races and goal-setting, and that's a good characteristic to rely on. Keep your eating habits in check by making your goals public and even finding friends to join you. If others share in your journey, that will more likely lead to healthy choices. If you're on your own and secretive, it can be more difficult.
If you're concerned about your attitudes about food, contact the Eating Recovery Center to have a conversation with an expert to see if there's a problem.