The 5 Easiest Ways To Clean Up Your Diet
Want a cleaner diet? Try these five tricks.
Heading out the door? Read this article on the new Outside+ app available now on iOS devices for members! Download the app.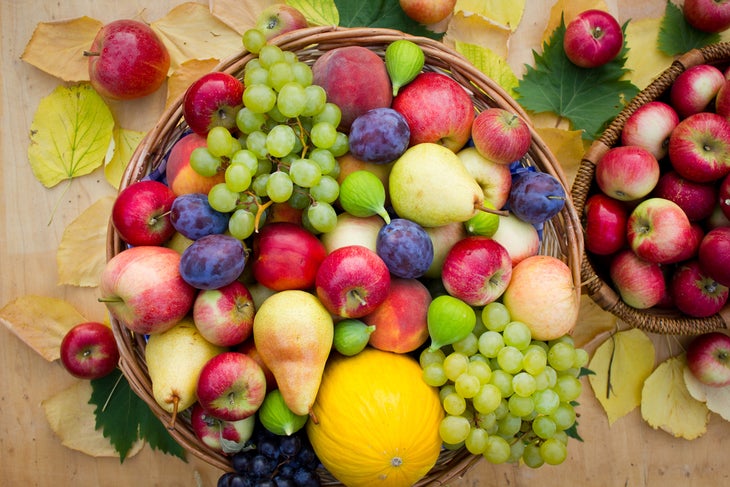 Ditch the old saying "everything in moderation," and spring clean your diet. We all pick our poison; every once in awhile we indulge in our favorite and go overboard. We've all been there, and there's certainly no harm in splurging on some treats sometimes! The good news is that it's easy to spring clean your diet if you fell off the wagon for a bit. Try these five things:
Change One Thing
Jenna Wolfe's book, Thinner in 30: Small Changes That Add Up to Big Weight Loss in Just 30 Days, teaches readers to change one poor habit at a time. So if you've noticed that you've started to drink soda every day instead of cutting it out 100 percent, cold turkey isn't always the best option. Limit your intake. Start with replacing one soda a day with water. Then replace two sodas a week with water. Before you know it, the bad habit will by default fade from your life.
Prep Your Meals
If you were once a meal prepper and stopped for whatever reason, time to start up again! Map out your breakfast, lunch, dinner and snacks, and spend one or two evenings a week cooking and packaging your food. This will keep you true to your healthy eating. If you know certain days you'll go out to dinner, then make a protein-rich lunch for that day, which will also be loaded with veggies. Portion-controlled containers, like Bentology, can help you manage whatever amount of food you wish to eat for any of your meals.
Swap Your Cravings
If you're craving chocolate, fun fact: It can mean that you're deficient in magnesium. Instead of eating a solid piece of chocolate, make a smoothie loaded with magnesium-rich nutrients (leafy greens or seeds)…and maybe some pieces of dark chocolate.
If you're craving something sweet, another little fact: It means you're experiencing blood sugar fluctuation. To stabilize your blood sugar levels, opt for eating a piece of fruit.
When craving salty foods, it can mean your stress hormones are out of whack. First—get your stress under control. Try going for a run or meditating. Salt cravings can also mean you need more nutrients from greens in your diet. If you really need something salty, make some air-popped popcorn with a pinch of Salt for Life, an example of a salt alternative with less sodium.
Snap A Photo
No need to write everything you eat down. Instead, take a picture of everything you consume—and be honest! At the end of each week, look at your eating habits and note what you could have swapped out or cut down, but also remember all of the foods that did serve you well! Then the following week, use Wolfe's tactic to change one habit.
Clean Out Your Kitchen
Out of sight, out of mind. Get rid of any junk food that you catch yourself munching out. Instead, put fresh produce in easy-to-reach places so you can grab that when you're in a snacking mood.
Spoiler: It can take 21 days to clean up a poor habit, so take your time with baby steps and don't forget to craft up some rewards for when you do meet your diet goals!