I Tried Younity And It Eliminated My Phone Storage Space Issues
Never heard of it? Us neither. But now we are already addicted.
Heading out the door? Read this article on the new Outside+ app available now on iOS devices for members! Download the app.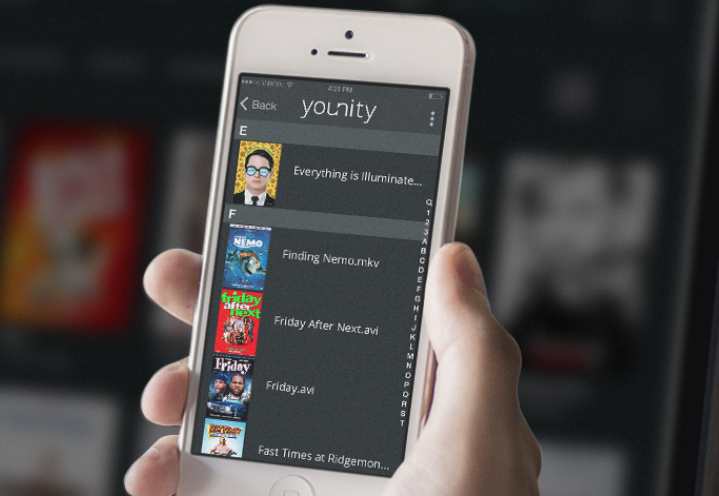 How can you run to the beats of your favorite music without wasting storage on your phone? It's not the cloud, it's not in your phone and it's not floating around in cyber space—so where does the music go? Try Younity.
With Younity, you can access your favorite music, movies, photos and more from your computer. I know, I know—you're probably thinking, Not another app. With iTunes, Spotify, Pandora, FitRadio, etc., there are endless ways to listen to your favorite music, watch movies and sort through photos. But what about all the music, videos or images that you've had for years, sitting on a computer somewhere? That's where Younity's innovative approach comes into play, bringing back all your favorite throwbacks you probably forgot you had.
"Younity is a home media server that connects your devices so you can access all your content without any syncing, uploading or configuration. Seamlessly stream, access, and share all of your video's, photos, music, and documents stored across all your computers and mobile devices. It's free and easy access to all the media stored on your computers from your mobile devices," said CEO Erik Caso.
How does Younity work?
You can use the app across multiple platforms without configuration or management. "Your files are kept secure and private because the files are stored on your home computer, and Younity just creates the connection to give you remote access," Caso explained
Simply download the app on your desktop and phone and allow everything to sync. Then go to your app and be amazed that everything is there! Browse around, you'll see your music, videos, docs and images.
What are the pros?
I have thousands of songs and not enough room on my phone. Before a race I usually have to create a playlist and then download it to my phone. With Younity, I can create the playlist and it will show up on the app. No need to waste space on my phone.
I also love how I can watch videos when I'm on a trainer or elliptical at the gym. I just throw on one of my favorite movies and can get through an hour of cardio no problem. Again, I don't use any of my storage on my phone.
Unlike that iCloud, you don't need to drag and drop files either. Younity is able to pull up everything without you spending extra time sorting through things.
What are the cons?
The set up did take longer than the website predicted. Maybe it was user error, but it took me three times to install Younity on my desktop. However, once I got it up and running, I had no user issue.
Be aware, some files may not work due to size or type. It is of the bummers, but 90 percent of my music files were fine.
Overall, I find this app very beneficial. Having my music in the palm of my hand is excellent when I'm out on a run.