Why The Message Behind Tina Muir's Blog About Quitting Is So Important
Her blog has garnered a lot of attention—and it's her journey that's so important to hear.
Heading out the door? Read this article on the new Outside+ app available now on iOS devices for members! Download the app.
Tina Muir achieved her lifelong dream in April 2016 as an elite runner: representing Great Britain in the world championships in the half marathon.
Then she called it quits in February 2017.
In a blog that has now gone viral in the running world, Muir revealed some very brave, very personal and very real struggles she had been facing for the past nine years: amenorrhea (or the loss of a woman's period) and the feeling of burnout.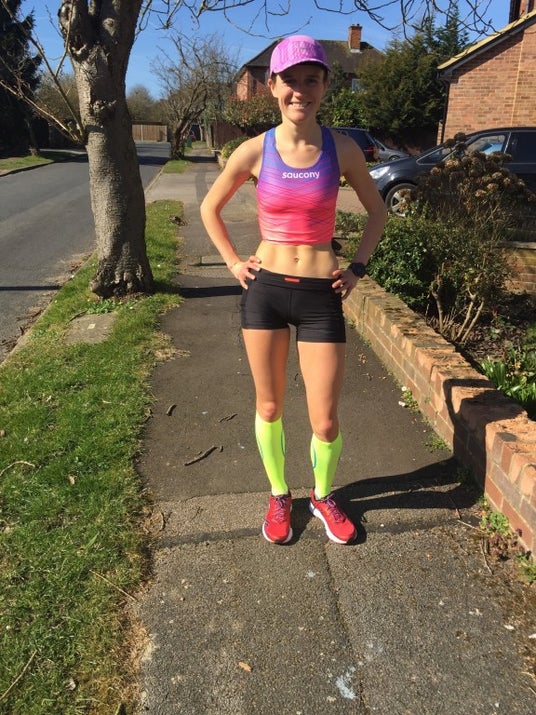 "You would think with something that natural, you would immediately remember that day when [your period] is gone. I have no memory of the time I realized it. You think it's late, then you push it out of your mind for a little bit," explains Muir. "I think I went to a doctor after missing it for six months and expressed my concerns. I would say, 'Something isn't right here,' but doctors would tell me it's just the running; it's just the training."
Rightfully unsatisfied with the response from her physicians, Muir sought advice from others, going to nutritionists and gynecologists. "I started going down different avenues. There wasn't really any information out there. One of my friends set up a thread on Facebook with elite runners, because she wasn't having hers either and she had questions."
Still, the general consensus remained Muir simply needed to quit running if she wanted to get her period, get pregnant and become a mom. She felt "annoyed" at herself for letting the issue continue for nine years, allowing it to snowball over time by just ignoring and exploring it off and on. She shares that doctors even induced a "forced period" at one point to prove that her body could produce one after years of nothing. "It was one of the most painful experiences of my life. I don't even know if that was real because it was so forced."
So she quit the thing she spent so long living to do and has now begun her journey to create that "five-star baby hotel," as she says on many of her Instagram posts. Looking back on that choice and the choice to share her thoughts and feelings and truth on her blog, the decision brings nothing but relief to the looming burnout she had been feeling from the daily grind of running first. She cites a specific moment where it all came to a head, where she simply could not continue.
"I was either going to burn out more and hate the sport or get injured and have to leave that way. This kind of gave me the opportunity to leave on my own terms and know I was choosing to focus on my health, rather than being forced out due to frustration. That final moment where I snapped allowed me to listen to that voice that was telling me it was time to step away."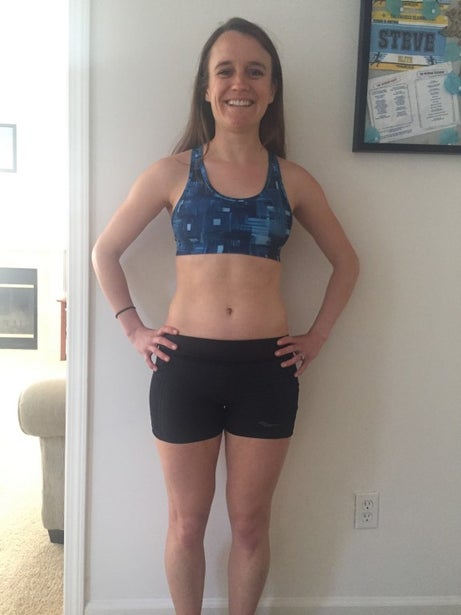 Muir's journey with burnout and amenorrhea is and was not as uncommon or unknown as some might think. Runners in similar situations praised Muir for her honest posts on Instagram, as well as pouring her heart without reservation into that post on why she was leaving the sport. And as difficult as it was to discontinue, Muir says she knew it was the right choice to stop running, since she has not run a step since stopping in January.
But why is it so hard for so many to come out and talk about amenorrhea if it seems to affect so many different types of athletes?
"I was ashamed because it comes down to an association to eating disorders with a lack of period," Muir says (which this writer agrees with based on her own experience). "When it came to doctors, it was the running. But when it came to the rest of the world, it was, if you don't have a period, you aren't eating enough. End of story. I was terrified of being accused of having an eating disorder and people telling me I was lying about my diet."
Muir says she really prides herself on having an excellent diet as an elite runner, but there still was somewhat of a weight lifted now that she isn't training—and fueling—as an elite athlete. She can eat different foods—"fertility foods," as one group calls them—without worrying about how they might affect an upcoming race or an intense training block.
"If I was in heavy training coming up to a big race, I would get eggs because they are full of protein and lots of nutrition. I would get it with vegetables too. If I was in heavy training but not approaching a big race, I would get some sort of waffle. But now I get a cinnamon roll and think, well, whatever. It's refreshing to be able to release those restrictions of food."
While the journey to this point has not been easy, sharing her story on her blog and revealing the progress on social media along the way, Muir says she's been much happier—and people have noticed!
"A lot of people have been commenting to me about how happy and relaxed I look. And I'm thinking, What have I been looking like before?!" she laughs. "I feel a giant weight has been lifted off my shoulders. I feel like I released a big secret to the world and I wasn't lying anymore."
"I find joy in other things. [Running] became a chore; I wasn't enjoying the journey anymore. Take the marathon, the finish line will end up being the best part, but if you spend the entire 26.2 miles hating every step, it's not really worth it."
Doctors say it can take a few months for a period to come back after being gone for so long, but we are so applauding and enjoying watching Muir's journey of building that baby hotel!