The Annoying Reasons Runners Make Good Employees
Go ahead—hire a runner for your next open position.
Heading out the door? Read this article on the new Outside+ app available now on iOS devices for members! Download the app.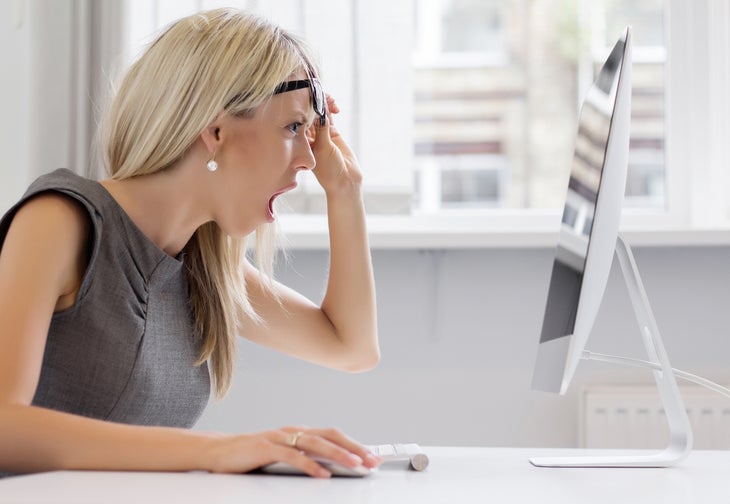 Hiring runners definitely has its upsides, and there are studies to prove it. From fewer sick days, increased energy and focus and stress reduction, runners tend to be a reliable group when it comes to choosing your next cubicle mate. And running also boosts creativity, according to research from Rhode Island College. Give a runner an obstacle and send them off on a run. By the time they return, they'll have a list of viable solutions. But there are downsides. Read on to see if any of these statements ring true for a runner in your life, or maybe even you!
No more awkward office silences
Between telling you all about their training program, or latest race, or seeing the question, "How are you?" as an opportunity to prattle on about cranky tendons or TMI chafe stories, runners are always happy to talk about themselves.
Everyone will become more active
It's not that a running office mate necessarily inspires coworkers to walk or run for fitness; it's more like self-preservation. Coworkers bob and weave, walk and talk and go to the water fountain a lot more just to avoid the office runner coming to ask for money for yet another well-deserved charity race.
The break room fridge will finally be clean
That's right no more leftovers or forgotten cakes. Hunger knows no bounds or polite restraint when it comes to runners. All food is fair game. And that fridge of forgotten carry-out boxes will be as empty as the day it was delivered.
Updated office décor
Hire a runner and your office will have an ever-escalating array of medals, inspirational quote posters and selfie collages, so that everyone can be part of the success.
Fresh scent
For those who think runners have an earthy scent, it's just the opposite. They use so many lotions (mentholated, anyone?), refreshing body sprays and shoe fresheners, the office is going to smell like a potpourri of sporty, spring fresh scent cough drops.
No number will be forgotten
Most runners' brains are like a steel trap when it comes to numbers—splits from their last three marathons, qualifying standards for Boston, weekly mileage totals—and they have the spreadsheets to prove it. When you need a complex spreadsheet of numeric minutia, your run-centric staff has you covered.
Goals for miles
Goals make the world go 'round, and runners have them in spades, often broken down by day, week, month, year and lifetime. What better person to ask for insights about company vision and goals? But don't be surprised if a 5K ends up on the activity list for employee bonding day.
Organization
Do you have any clue how challenging it is to balance work, family, training, racing and a social life—giving a runner's penchant for sharing, you probably do. But the point is we (for the most part) are an organized bunch. If you need something done, ask a runner.
Efficient productivity
With reports to file and miles to run, there is no time for idle chit-chat, unless you want to hear about the track workout. Work hours are focused and meetings precise. That said, the efficient runner also fits in miles and cross-training whenever possible, meaning they may occasionally show up to meetings in sweaty running clothes (insert fresh scent here).
Positive People
The feel good endorphins from running carry over into all areas of life, meaning runners are generally a happy lot. Unless, of course, they can't run, then all bets are off.