Running Started Simple, Then Helped Her Lose 100 Pounds
Heading out the door? Read this article on the new Outside+ app available now on iOS devices for members! Download the app.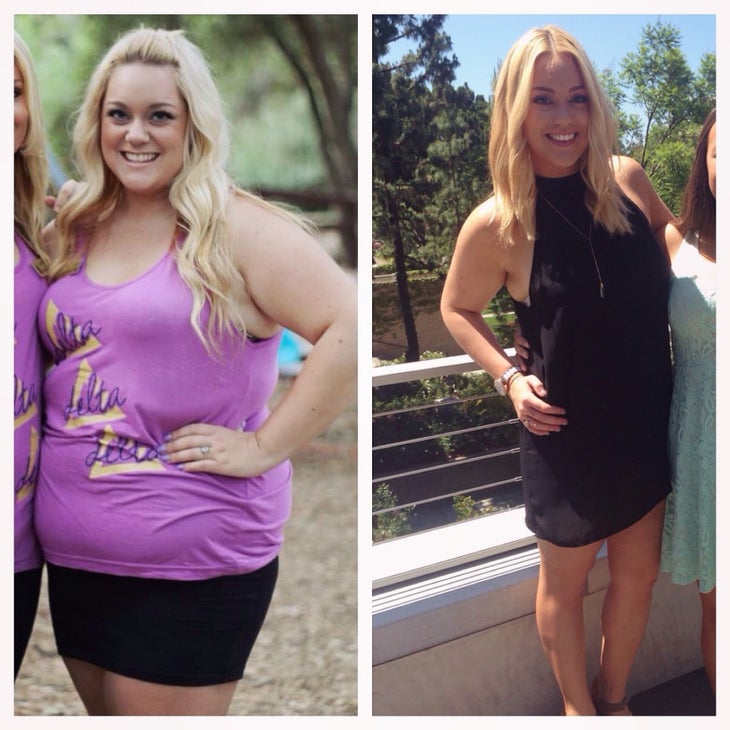 My proudest moment came early on in my days as a runner, about two years ago when I first completed a 5K jog without walking or stopping. The splits? Who knows. The accomplishment was so special to me, I called up my older brother, a longtime runner and cross country competitor.
"Nick, I don't think I've ever ran 3 miles straight in my life."
For me, running had always conjured memories of seventh-grade gym and the dreaded "mile run" day. Heat radiated off the blacktop in scorching Southern California afternoons, and off we went. A plump preteen who preferred books to baseball, I would inevitably get "lapped" by the long legs and lean bodies of student athletes. One mile seemed plenty.
Learning to love running has been a long, slow, frustrating and sometimes painful process. But along the way, I have lost 100 pounds, found my inner athlete, and discovered joy. In training now for my third half marathon in Füssen, Germany, I won't be breaking any land speed records, but my journey to health is distinctly my own.
Discouraged from my lack of athletic prowess, I didn't play any sports in high school and as a result, began to pack on pounds. While at college in New York City, stress and homesickness turned my "freshmen 15" into a "freshmen 40." Each time I noticed my jeans growing tighter, my heart sank.
At 21, I snagged an internship at the headquarters for a large company, complete with a fitness center. Without the prying eyes of college gym rats, I quietly began to walk on the treadmill after work, hoping to fit back in to some cute summer duds from the year before. I started ordering salads, packing my lunches, and snacking on fruit, counting my calories on a smartphone app. That summer, I lost 40 pounds and felt stronger and more energized than ever before.
A year later, I was down 100 pounds, with a BMI back into the healthy range. After that first 5K day, I eased my body into longer distances. Some days felt like flying, while other runs left me aching as if I'd been hit by a bus. I kept running. Soon after, I ran my first half marathon through the challenging hills of San Francisco in just under 3 hours, bursting into tears as I crossed the finish line.
What began as just an efficient calorie-burning tool became a type of therapy and a challenging motivator. As I struggled to finish a final mile or overcome a weight loss plateau, I began to see how running personified my journey to health:
Some days are hard while some are easy, and you may not ever be the fastest or the first. But eventually, with practice and a little perseverance, you'll get there.