How Runners Can Join the Citizen Science Movement
Looking for a new purpose in running? These research projects could use runners like you.
Heading out the door? Read this article on the new Outside+ app available now on iOS devices for members! Download the app.
Do you ever see something that makes you stop mid-run? Maybe it's a plant you've never seen before or an unexpected creature right in your path. If you're already stopping to snap a photo, you could use that inquisitive nature to contribute to a science project in need of your data. 
The events of 2020 have already lead to a reckoning of public interest in science as our lives has been seriously impacted by COVID-19 and weather patterns made more extreme by climate change. For the majority, citizen science—research conducted by people who aren't trained scientists—is a natural fit. 
In fact, the pandemic itself has led to a rise in interest in citizen science. SciStarter, a citizen science database saw a 480 percent increase in use this April over April 2019. Other projects like eBird and NestWatch have increased participation by 20 to 40 percent this year, as well. This uptake in hive-mind help is saving scientists an unprecedented amount of time. In April, Undark reported that in a single week 200,000 participants contributed over five million classifications on the platform Zooniverse, which was equated to 48 years of full-time research.
The uptick could be that people were simply looking for new hobbies during stay-at-home orders, or a larger existential questioning of how we want to contribute to the world. Can we make the time we spend outside mean something more? 
Many runners have spent this pandemic examining their 'why.' Why do you run when there are no races on the schedule? Dr. Simon Donato, executive director of Adventure Science, works with endurance athletes to complete difficult research projects. "They have this special skill set, which is their grittiness and stamina and endurance that they can contribute to making the world a better place, and we do that through science." 
Runners tend to be data-driven to begin with, by following the weather, tracking their performance, and mapping out new routes to run. 
These crowdsourced projects also provide a deeper sense of pride and connection to the places we choose to run. A study out of the University of Washington looked at 21 years of volunteer data for a citizen science project that collected data on coastal seabirds. The researchers wanted to see why people take part in citizen science and what motivates them to keep doing it. They found that it was fundamentally connected to their value of that particular place. "We thought they would talk a lot about birds, and they did, but they actually talked more about the coastal environment, the beach and the ocean," said lead author Yurong He in a press release. "Place was either equally important or even more important to them than birds."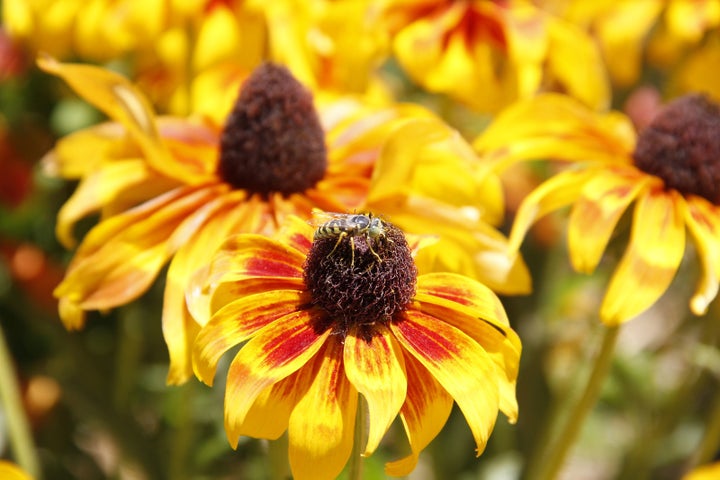 Join In a Citizen Science Project
Another major appeal of citizen science is the ability to learn something new. Apps like Seek by iNaturalist allow you to quickly get a picture of that interesting plant and ID it on the go. And scientists can still use that data to study the biodiversity of a region. 
If you already have an area of science that interests you, there is probably a project out there that matches those interests. Databases like SciStarter or the government's Citizen Science website compile thousands of projects in one place and allow you to filter through them by location, science discipline, and even let you select projects to do while on a run as an option. 
Prominent science organizations are another place to look to find something that suits your interests and available time, like The National Audubon Society for bird watching, ISeeChange to document environmental changes in your neighborhood, the National Phenology Network to track seasonal changes, or the National Oceanic and Atmospheric Administration to track tides during a beach run. 
Adventure Scientists, a nonprofit founded in 2011 (not to be confused with Donato's organization, Adventure Science), brings adventure athletes like runners, cyclists, climbers, kayakers, and more into various citizen science projects. Their site lists over 40 scientific papers and reports that have been published with the help of data collected from outdoor enthusiasts. Current projects that runners could help with include reporting on roadkill in an effort to understand wildlife-vehicle collisions and collecting leaf and seed samples to track where illegal logging efforts are taking place. 
Take it to an Ultra Level
If you're looking to contribute to citizen science in a big way, you might look more to the expedition route. Adventure Science utilizes ultra-endurance athletes on intense science expeditions that require a greater time commitment. 
This nonprofit was founded in 2008 by Donato, who you may also know from the 2013 endurance racing docu-series Boundless. And while you might not be running as part of the expedition per se, Donato sees runners who join Adventure Science projects use the fitness they've gained from running to participate in the rigorous conditions. "We need your 100-mile fitness because each day we're going out for six to eight hours in tough conditions, typically trekking and backpacking off trail, and you need to be observant and you need to have that stamina the fit ultra endurance runners often bring," he says. 
Some of their past projects include surveying 100 miles of Bears Ears National Monument that were previously unknown (which they hope to continue doing in 2021), surveying the Sierra Nevadas for lost airplanes, and mapping out unexplored cave systems in Madagascar while also identifying and documenting lemur species along the way. 
"Do more with your fitness" is the company motto. "What I've seen during this time and over the past few years is that there's a large number of people who are looking to do more with their fitness and that racing just doesn't do it for them anymore," he says. 
Physical fitness is the only requirement for joining a project. "We don't want people to feel they have to clear a bar with scientific literacy," he adds. Each project has an expert scientist that teaches and guides the team in the field for the duration. 
Because of the nature of their research, their 2020 projects were almost entirely halted due to both COVID-19 and the wildfires on the west coast. But Donato is hopeful that this time has had a positive impact on endurance athletes. "I think it's given people the opportunity to recalibrate and, I'm hoping that as COVID starts to get under control in the next 6 months to a year, whatever it is, that people don't lose what they've gained through this time and they continue to have that desire to explore and test themselves in different ways." 
Whether you want to start exploring your backyard, local trail, or travel somewhere new and exotic, Donato believes that scientific literacy and action can have lasting impacts. "If there was a greater acceptance and a greater understanding as to scientific process and what value it does have for society, I think we'd probably be looking at our world in a very different way and that includes how we view politics, how we view personal consumption, that includes how we transport ourselves, everything."