Liz and Eilish McColgan Both Won 10,000m Titles 30 Years Apart
Liz and Eilish McColgan, both winners of 10,000m Commonwealth golds, share what's changed, and what hasn't, in the 30 years between their wins.
Heading out the door? Read this article on the new Outside+ app available now on iOS devices for members! Download the app.
Interview by Amanda McCracken
On August 3rd , Scottish runner Eilish McColgan won the 10,000 meters at the Commonwealth Games 36 years after her mother accomplished the same feat. McColgan ran 30:48:60 outstepping silver by less than a second and breaking her mother's record that had stood for 32 years. Her mother Olympian Liz McColgan-Nuttal was the 10,000-meter Commonwealth Games champion in 1986 and 1990 and the world champion in 1991.
It's hard not to get goosebumps watching the 31-year-old outkick Kenyan Irine Cheptai in the last 200 meters and then embrace her mother, her coach, in the stands. For almost 20 years, Liz McColgan has trained her daughter to be the best of the best. And that she has become. Earlier this year, McColgan broke the European 10km, British half-marathon and Scottish 10,000m records. Her ten Scottish records were previously her mother's. Women's Running spoke with the mother-daughter champions to learn about similarities and differences in training and racing 30 years a part.
We sat down with Eilish and Liz, separately and via electronic means because it's 2022 and that's how we roll, to discuss how training and racing has changed, or not, over the last three decades.
WR: How are race tactics different now than they were when Liz was racing?
Eilish: There isn't a huge difference in race tactics to be honest other than the fact that the African nations are much more prominent with their sprint finishes. A lot of the Ethiopian and Kenyan athletes will finish with a 60-second last lap, and I can't remember that happening much in previous generations.
Liz: Race tactics actually vary from race to race and your fitness level. One change is that in Diamond League events there are pacers or lights where years ago there was none of that. Tactics now a days have really turned into a "sit and kick." Everyone seems to allow this to happen; whereas, years ago, I think athletes really ran to their best race plans. Race tactics have to be individual for the athlete and I think that's what Eilish and myself have built on over the years.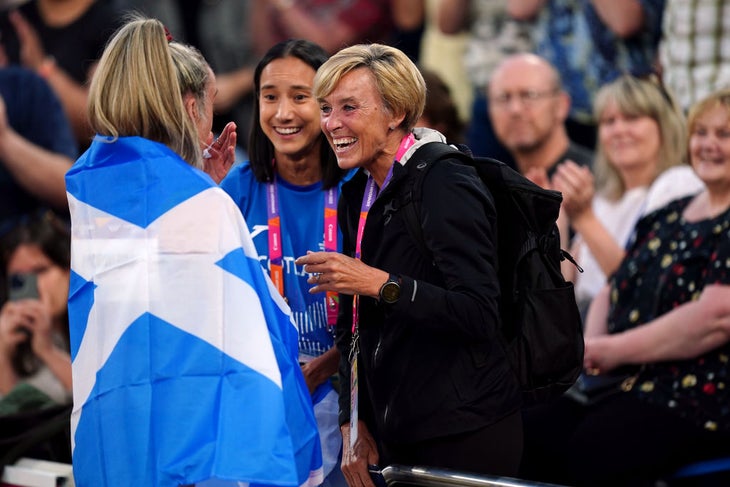 WR: From a science/data driven standpoint, how is training different now for Eilish, compared to when Liz was training at her peak?
Eilish: There's definitely a lot more information available now than back in my mum's day, but in all honesty, sometimes it's too much. The best thing you can do is just focus on the basics and hard training. The biggest advantage now would be the fact I use altitude camps for training. My mum didn't have the knowledge or understanding of how altitude could help performance. She used altitude but didn't know how long to stay and often would train too hard. Now we know that training too hard is detrimental to performance, and it's all about building gradually. I use a heart rate monitor to ensure I don't overdo things!
Liz: In my day, I had no scientific input or technology. But I learnt a lot about the development of my event through trial and error. I do agree with Eilish: some people rely too much on science. For instance, if my coach told me to run four 400's in 72-70-64-70 I would be pretty much in cue to those times [with] no watch. Ask athletes today to do that and all you hear is watches beeping. They have no feel for pace.
RELATED: 3 Pro Runners and the Fast Women Who Raised Them
WR: How has social media and the responsibility associated with pleasing sponsors impacted the sport and training?
Eilish: Social media is a huge part of being an athlete, but I don't feel it has a huge impact on my training. I'm very fortunate my partner takes on a lot of those requirements for me. It's a team effort rather than me trying to juggle everything at once.
Liz: Social media was not around in my day, and I must say, "Thank goodness!" There are so many unqualified experts giving bad advice nowadays, but I do see how athletes can help fund their sport by building followers and sponsors. We live in a different world of influencers.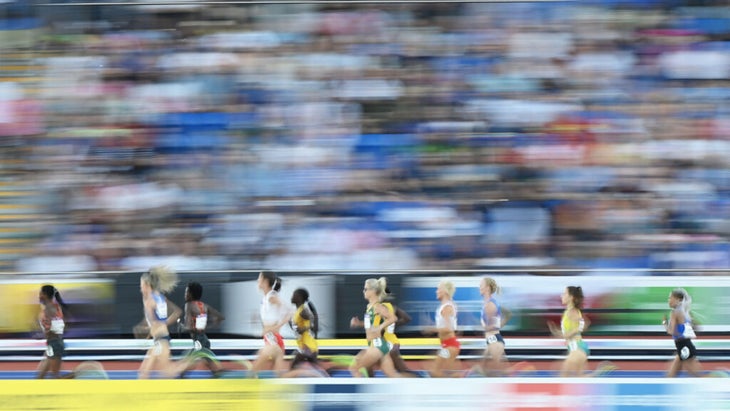 WR: How have responsibilities to sponsors changed since the 80s and 90s?
Liz: I was dropped for getting pregnant from my sponsor back in 1990 which would not happen today. I think sponsors have moved to be [more] supportive of their athletes, but [they] can still be tough on the athletes to keep performing to keep them happy. Now, there are more products and companies supporting athletes; whereas, in my day, you needed to really be the best of the best to gain sponsorship.
WR: What does the public assume about your unique hybrid mother-daughter/coach-athlete relationship that isn't true?
Eilish: Probably that my mum pressured me into athletes from a young age. That's certainly not the case. She always held me back and let me make my own choices. A lot of people also think we see each other every day. When in actual fact, we see each other probably twice a year at most. She lives in Qatar and I'm constantly travelling, so we communicate via Whatsapp!
Liz: [People assume that] just because [I] was good, naturally Eilish will be good. This is untrue. It all comes down to, yes, good genes, but her hard work and determination.
WR: Liz has been Eilish's running coach since she was 12. How have you maintained a healthy mother-daughter relationship during the stress of training and racing
Eilish: It's just a very natural part of our life. My dad and boyfriend were professional athletes too, and so discussing running is something we all enjoy. It doesn't feel like a stress.
Liz: Our kids always saw us run, so it was natural for them. I think now that Eilish is older, coaching isn't just her doing what I say. She has a greater understanding of her training and so better discussions are had from when she was younger. She also has great support from her partner, Michael. We all want Eilish to perform at her best.
WR: Eilish has recently faced criticism for her weight. Liz, did you face the same public scrutiny of your appearance when racing professionally?
Liz: I was told as an 18-year-old I was too fat to be a distance runner [and that if I could] lose weight, I'd run better. Then I was told I was too thin. I was also told I trained too hard. People always have opinions, but social media has opened a door to certain people thinking they can say whatever they want about others, but if they were actually standing in front of that person, they would not have the nerve to say anything to their face. Nobody has the right to shame anybody. To perform you need to be fit
RELATED: Follow Eilish and Liz McColgan