One Marathoning Mom Unknowingly Roped Her Daughter Into Running
After surviving the 2013 Boston attacks, one stubborn non-runner suddenly has her sites set on a marathon—with her marathoning mother.
Heading out the door? Read this article on the new Outside+ app available now on iOS devices for members! Download the app.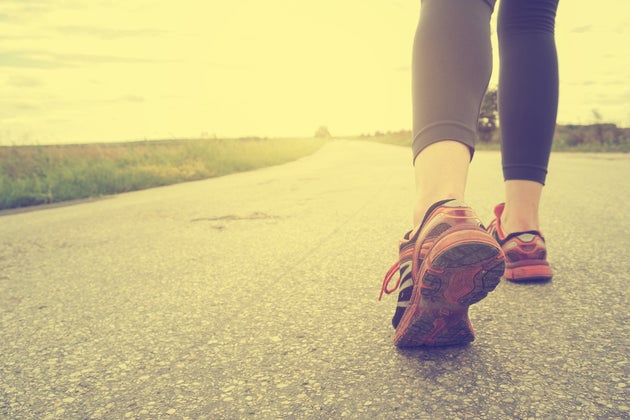 When I was nine, I wrote a poem that I was so proud of, I promptly decorated it with glittery puff paint, made a frame out of construction paper and presented the finished product to its subject.
The subject was my mom. More specifically, about how she did something every morning that my small brain could only barely grasp as superhuman–she got up before the sun to run.
It was a mystical life choice to me, and one that only became more strange as I grew up and discovered, not always in this order, my twin loves of sleep and wine nights. When mom announced her plans to run the 2013 Boston Marathon, I viewed it with the sort of detached, proud bemusement I always felt when she took off down our winding, cracked driveway.
And then, of course, everything changed.
Mom was just at mile 26 when the world fell apart for our family. My father and brother were at the finish line–only feet from the first explosion. I was in Washington, D.C., crippled by a kind of panic I never knew existed.
RELATED: Mother And Daughter Chronicle Their Running & Weight Loss Goals
In the weeks that followed, we counted our blessings that our family escaped major physical harm. We learned how to forge forward in this new world that left me breathless and panicked in crowds, and one where cars backfiring incited panic in the members of the family who stood among the bombs that day.
Instantly, it seemed, mom decided she was running in 2014. And in my stubborn, Irish, Boston-area native way, I decided I—the kind of person who'd never owned a decent pair of sneakers—was going to become a runner. So I bought some Brooks, laced them up and hit the pavement.
It totally sucked. I'm not going to sugarcoat it, those first few months of cramps and sweating and blisters were downright miserable. But then I crossed the finish line of my first race, and that did it. I was hooked.
And in what seemed an almost natural transition, I started chasing what once seemed like an elusive goal, and it started to seem, to me, like the ultimate "can't keep us down" revenge: I, a kid who was once bribed to go for a run with the promise of dessert, was going to run a marathon. So I set my sights on Philadelphia for the fall, reasoning that if I was going to run Boston (which I will), it would be beneficial to have a first marathon under my belt. And mom, who possesses the same obstinate Boston spirit, signed right up along with me.
RELATED: Real Runners—She's Doing An Ironman For Her Mother
Training for a marathon together has introduced me to a whole new part of my mother—one who's a total badass running sage. She taught me to lather my feet in Vaseline to prevent blisters, lectured me about the idiocy behind my reluctance to use energy gels (whoops) and paced me on my first runs ever past that 13-mile wall.
On Halloween, I ran my longest run of training: 22 long miles. When I finished, I stopped by my car to stretch and had to put my head between my legs so the training group next to me wouldn't see me crying. Somewhere along the way, chasing a 26.2 mile goal out of pure anger and frustration had turned into joining my hero in a part of her life that, before, had been completely foreign to me.
I can't wait to run Philadelphia with my mom next to me. I can't wait to see her face as we cross the finish line.
That poem is still on my mom's desk. I can't wait to see a picture from our first marathon as a team next to it.