Giving Up is Not An Option for Olympic Trials Qualifier Megan Cunningham
Small strides in life are creating a big career for this med student and runner.
Heading out the door? Read this article on the new Outside+ app available now on iOS devices for members! Download the app.
Megan Cunningham, 24, didn't think she'd run after high school, let alone one day qualify for the U.S. Olympic Marathon Trials. It's not that she's pessimistic, more that she's pragmatic—short-sighted in a way that keeps her focused on the present. 
Cunningham has been chasing small goals and believing in her potential to grow since she was young. In high school, all she wanted to do was make All-State, which she did her senior year. When she started thinking about running in college, she could have taken scholarships to small schools where she was told she'd be the best. But she didn't want to be the best, she wanted to be better. 
"In high school, I was always third or fourth on my team and I felt like having those girls in front of me helped me grow and reach my potential," says Cunningham. "I wanted that same kind of environment in college where I could work my way up and then eventually make an impact."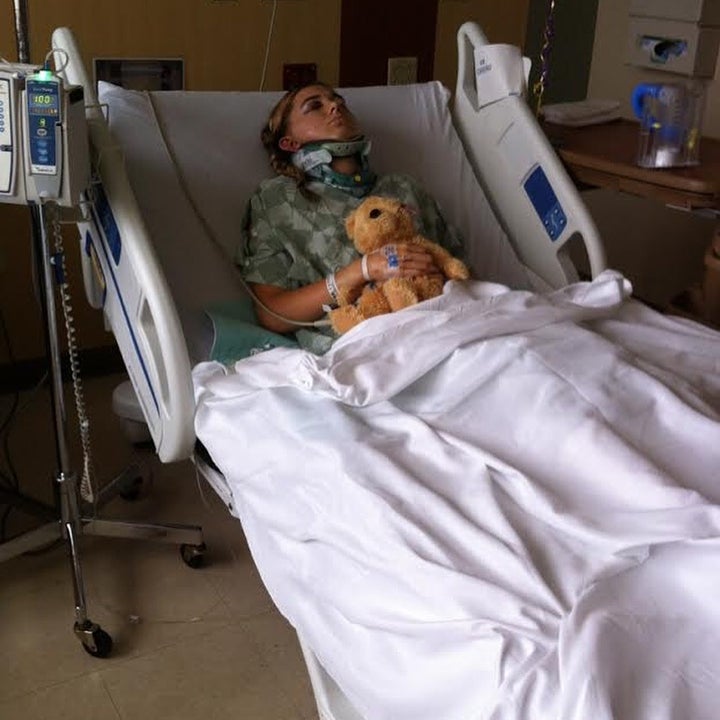 An Improbable Comeback
As a walk-on for the track and cross-country teams at University of Missouri, she got just that. A middle-of-the-pack runner, Cunningham was making consistent progress with the help of her coach and teammates. But then in 2015, just after her sophomore year, that progress was halted: Cunningham was in the backseat of her parent's truck on a family vacation when the camper they were towing began to sway, causing the truck to flip, leaving her with a fractured skull and broken neck and paralyzing her father, Joe Cunningham, from the chest down. 
Even though her injuries were severe and she had to sit out for nearly a year, the thought of not running again never crossed her mind. As soon as she could, Cunningham stepped back on the track, walking while her team practiced. She was patient, taking the entire recovery process slowly not pushing herself harder than she could take.
She eased back into racing her junior year. And in her fifth year, that middle-of-the-pack racer became a two-time SEC Track and Field Champion, running faster than she had before the accident that should have ended her career. 
"Never giving up was something that was extremely important to me in my recovery because I felt like as long as I kept working and pushing myself, my dad could do the same," she said. "I feel like that the accident just really changed my perspective and my outlook on life. I'm more appreciative of what I have." 
She's always happy to go for a run, even if the weather is bad. Occasionally she is benched because of a migraine—a lingering side effect from her injuries—but even then, she doesn't get angry with her body or her circumstance. She just takes a break and comes back the next day.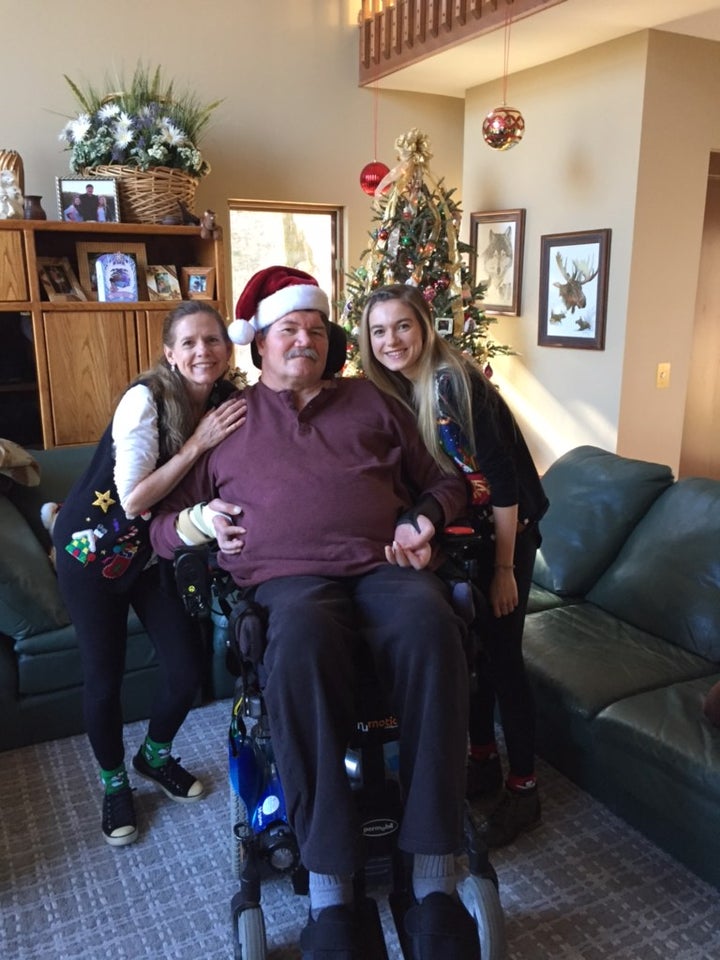 The Road to Olympic Marathon Trials
That optimistic and determined outlook didn't just impact her running. After thinking back to some truly great (and not-so-great) medical professionals she met while her father was in the hospital, Cunningham made the decision to attend Eastern Virginia Medical School. She's still unsure what she wants to do with her degree ("I'm just trying to keep my options open and see what's out there," she says), but she recognizes a need in the medical industry and believes her above average math and science skills can help her fill it. 
Transitioning to medical school has further pushed her to live in the moment as she juggles a constantly changing, rigorous schedule.
"I think med school has taught me to be flexible. You're kind of thinking one step at a time. You're not really thinking about the upcoming workout because you're just trying to get through that single day."
With a renewed resolve and determination to keep getting better, Cunningham continues to grow as a runner, despite training on her own without a team for the first time. In March 2019, she ran her first marathon. "I just wanted to have some kind of experience with the distance," she says. In October of that year—just her second time racing the distance—she clinched a U.S. Olympic Marathon Trials Qualifying Time (2:41:15) at the Chicago Marathon. 
"It was really exciting when I crossed the finish line," she says. "It was actually funny because it took my mom about an hour to get to me afterwards. I was really excited, but then there was nobody there when I finished. I was kind of celebrating by myself. By the time that she found me I was just cold and just wanted to take a shower."
From the woman who didn't think she'd run past high school, "the Olympic Trials were never on my radar," says Cunningham. Now she's taking a break from school to focus on this new challenge that she wasn't anticipating, temporarily living back home to take advantage of the hills in Missouri.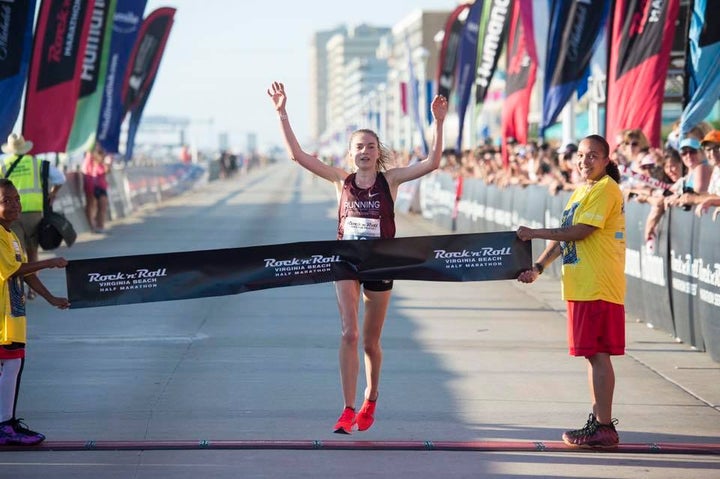 Her mom and a few other family members will be cheering her on in Atlanta, with her dad (who is unable to travel due to his disability) watching the broadcast at home. "I told him don't expect to see me because I will probably not be anywhere near the front, but he's just excited to be able to watch it and at least see what we're experiencing." 
Her modest goal for the trials is to be in the top 100, but Cunningham has proved to be the dark horse almost her entire career. And with her reason to run firmly planted in her heart and mind, there's no telling how far she'll go. At the trials, as always, she'll run for her dad because he can't. 
"Even now that things have stabilized [after the accident], it is still so important for me to never give up because there are always break-throughs in medicine and you never know what the future could hold both for him as well as for my racing," she says.