Norovirus Plagues Many Athletes At Worlds, Causing "No Hugging" Policies
Some athletes faced quarantine, causing them to miss competition they've trained all year for.
Heading out the door? Read this article on the new Outside+ app available now on iOS devices for members! Download the app.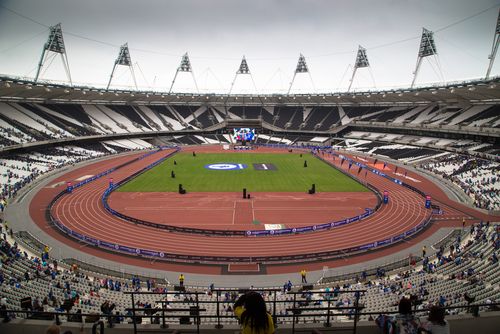 At least 30 athletes have been affected by a norovirus, gastroenteritis, at the track and field world championships, causing some to miss competition. One of the most widespread stories surrounds Botswana's Isaac Makwala, who was quarantined and not allowed into the stadium when he attempted to enter for his race. He missed the 400-meter final, where he was favored to medal. IAAF faced heavy backlash from their decision to not allow Makwala in to compete, some suggesting that it was favoritism toward one of his competitors. (He later made up for missing his final race with qualifying solo on the track for the semi-finals in the 200 meters.)
Related: Craziest Things You've Missed At The World Championships
The sickness affected many that are staying at the Tower Hotel, which includes the German team. Representatives from that country have temporarily discouraged physical contact—no hugging or handshaking!—between athletes and staff. According to various outlets, some team meetings have been moved to electronic correspondence to avoid interacting in close proximity with those affected. Still, many affect did face quarantine time like Makwala.
Other athletes from Canada and Ireland were also crippled by the outbreak, but most are not placing blame on the host city, saying it's still unclear where exactly the virus originated. Falcon Sedimo, chief executive of the Botswana national sports commission, told the Guardian this has never happened before. "We can't blame anybody because, for starters, we don't know how this came about. It's not the first time we have been to Britain—some of us have studied here, we were here for the Olympics in 2012—all of us have been in the UK many times before and we have not fallen sick. This is the first time that something of this kind has happened."
Many athletes arriving after Tuesday were redirected to different hotels if their team was one affected to avoid causing sickness in more people. The situation seems to have cooled off since earlier this week, with hopefully the rest of the championship competition being unaffected.