Shalane Flanagan Has A New Goal: Racing 6 Marathons in 7 Weeks
Tackling all the Majors in two months has helped the former pro find a new love for running.
Heading out the door? Read this article on the new Outside+ app available now on iOS devices for members! Download the app.
Fall marathon season is about to kick off, and it will be a season like never before. Every single one of the World Marathon Majors—typically spread across the fall and spring—will take place within a seven-week window: Berlin is September 26, London October 3, Chicago October 10, Boston October 11, Tokyo October 17, and New York November 7. 
While 731 runners have earned a six-star medal for completing all six of the Majors and thousands more are working their way towards that goal, you'd have to be absolutely crazy to do all six in one year…right? Or you'd have to be Shalane Flanagan, 2017 New York City Marathon champion and Olympic silver medalist.
Flanagan retired from professional racing in 2019 and transitioned to a new role as a coach at Bowerman Track Club. This summer, she took four female athletes to the Tokyo Olympics, one of which medaled. But despite the success of her athletes—and rehabbing from her own double knee surgeries in 2020—she wasn't ready to give up racing herself.
With the Majors falling so close together this year, she found her motivation. As of now, she's the only athlete to announce plans to run all six—Nike is calling the endeavor "Project Eclipse." With Berlin just days away, she spoke with Women's Running about why she decided to run, the logistics of training for such a physical feat, and how she juggled this new goal with coaching, mothering, and more.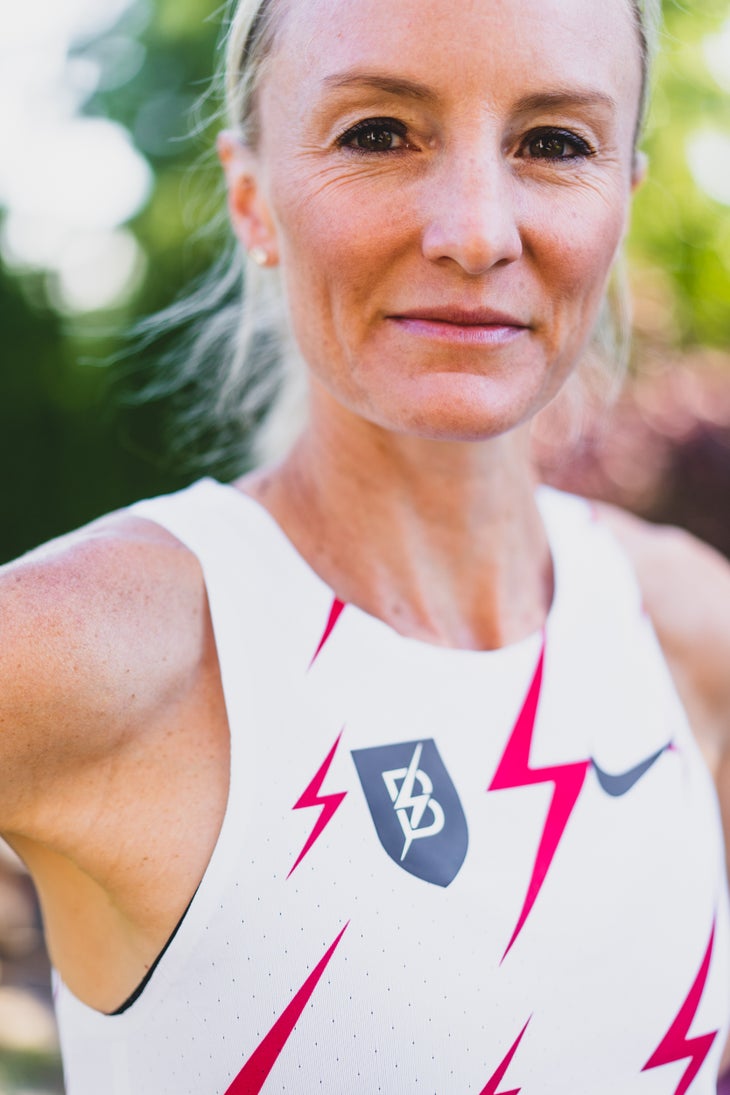 Women's Running: People spend years checking off the World Marathon Majors. What made you decide to run all six in seven weeks?
Shalane Flanagan: When I saw this schedule unfold in January, I realized we were all being presented with this once-in-a-lifetime opportunity. I remember thinking, 'man, someone should do all six.' I kept waiting for someone to announce it, and then I was like 'maybe I should do it.' It's always been a bucket list item of mine to run all the Majors; why not do them all at once? You only have to train for one chunk of time, and you get to do them all! I went to Nike, who I've been working with for my entire career, and they didn't think it was totally crazy so I got their support and blessing and then I started to formulate my plan. 
On a deeper level, having just retired, not having specific goals, having had two knee surgeries, and with the pandemic, the past few years have been really hard. I think I was really struggling with a loss of identity and self and, upon reflection, I was probably a little depressed. I felt like I was missing my best friend—my best friend being running. I just felt this need to return to some normalcy, celebrate with the running community again, set a goal, and reclaim my health. I feel most alive when I'm running and have that sense of purpose, and I've had a really fun time getting fit again and committing to this goal. 
WR: I hate to even ask this, but there have been rumors about the Tokyo Marathon potentially being canceled again. Do you have a contingency plan in place in case that race doesn't happen?
SF: My fingers are crossed for sure, but if I were to guess, I have a feeling that they're not going to be hosting a marathon. I was just in Tokyo this summer for the Olympics, and they're being very cautious right now. I understand where they're coming from, and it is what it is—I can't get flustered or frustrated, I'll just make the best of it. I think they will do a virtual event, in which case, I still want to uphold the goal of running the six marathons. If I have to pivot, which we've all learned to do this year, I'll just pivot to the virtual one and do it with the local community here in Portland. 
[Editors Note: This interview took place on September 14. It was announced on September 17 that the 2021 Tokyo Marathon had been officially canceled.] 
WR: How do you logistically approach back-to-back-to-back marathons like this? As an elite, you'd race maybe one or two marathons a year; this a very different physical undertaking—plus, you're juggling a job and motherhood now.
SF: Obviously, I'm not racing any particular one, because if I were to race one, that would mess up the whole thing! My goal is to break three hours in all of them, which I just feel like is a really relatable goal for a lot of people. In my training, I've just really emphasized getting in quality long runs and then one uptempo session per week. I'm lucky enough that Carrie Dumont is part of the Bowerman Track Club and she's preparing to race Chicago, so I've been able to latch on to a lot of her training, and that's been really wonderful to have that accountability. I did try to replicate the hardest part, which I believe will be Chicago and Boston in the same weekend; in training, I did a 21-miler on a really flat course at 6:40 pace, then I did a 21-miler the next day on a hilly course at a 6:20 pace. It's going to be challenging!  
On top of the physical undertaking, my life is really different now. I'm a mom, I'm a coach. I have another cookbook coming out this fall. It's more realistic to how everyone who's not an elite is training. When Jack came into our lives a year and a half ago, it was the happiest I had ever been—but the hardest transition for me was the lack of good sleep and the lack of motivation that came from that. Now, he sleeps well, he eats well, he's a good kid. I have a great support system. But you just have to accept things like 'OK, today I'm just not going to run because I've got too much work stuff going on' or 'If I'm going to run, it's got to be at 5 a.m. or 6 p.m.' and not panic or freak out. That would have really thrown me off as an elite, but I'm trying to adjust my expectations and give myself a little more grace and flexibility.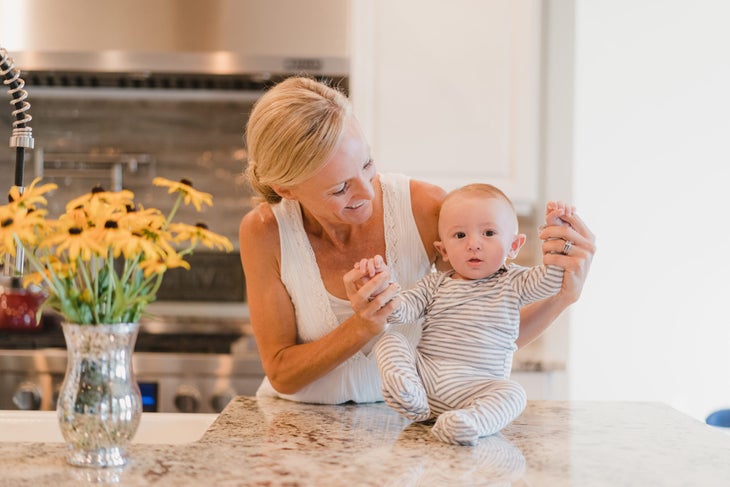 WR: A sub-3:00 pace is still no easy feat, but it must be so nice to go into these races without the pressure of winning or clocking a certain time.
SF: You nailed it. My relationship with running has drastically changed, and I feel like I've fallen back in love with it. Just having these races not be a job, it feels like the dynamic has shifted and I'm having more fun than I've had with it in a long, long time. I'm really grateful to have this opportunity and my health and to just be reconnected with the running community. 
WR: In simulating that true back-to-back experience in training, was there anything you learned that you'd share with other runners who might be doing more than one marathon this fall?
SF: The big thing is recovery. It's just about getting adequate sleep and nutrition; I'm definitely relying on those two resources to recover. Sleep is the cheapest recovery modalist. And dialing in your nutrition—eating high-quality foods, meal prepping so you don't have to stress about fueling before or between races—can really maximize your recovery. 
During those two back-to-back training runs, I definitely realized I have to keep up with hydration, too. It's about not getting into a state of dehydration, because that will set me back and then it'll snowball to each marathon if I don't fuel right away and hydrate as much as I can on the run. Your muscle tissue starts to be compromised, and then it takes longer to recover, so hydrating and fueling during the race is really important. I'm 40, I have a child, I have other things going on in my life—I'm hoping I'll actually get fitter throughout the whole thing if I just don't get injured and recover well.
RELATED: